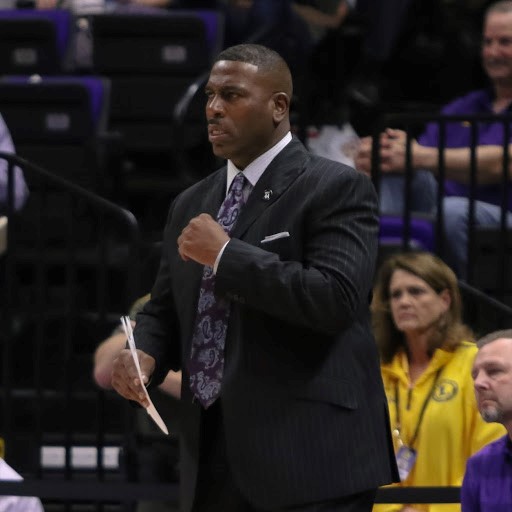 The LSU basketball team may have earned its highest seed in the NCAA Tournament since 1981 when the NCAA Tournament Selection Committee pinned the Tigers as a 3-seed in the East Regional, but that doesn't mean the road to a Sweet 16, or even the second round, is a guarantee by any stretch of the imagination.
The Tigers (26-6) will take on 14th-seeded Yale on Thursday at 11:40 a.m. CST in at VyStar Veterans Memorial Arena in Jacksonville, Fla., in a game that will air on TruTV.
The Ivy League foe may not have scholarship players, and LSU may look like a much more talented team on paper. But the Bulldogs (20-7) will likely be anything but an easy out for the Tigers.
Yale earned an automatic bid in the tournament with a 97-85 victory against Harvard in the Ivy League Tournament championship game on Sunday.
Yale ranks as the No. 82 team in KenPom's rankings with the No. 44 overall offensive efficiency rating in the country (111.7) and an effective field goal percentage of 56.1 (11th in nation).
With LSU having a top 10 offensive efficiency on KenPom.com, the game figures to be a shootout with both defenses being tested.
"They have four guys, I think, averaging double figures," said LSU interim head coach Tony Benford.  "Another kid that averages almost nine a game. They play up-tempo. They really push the ball. They really want to get in the open court and they do a really good job."
The Bulldogs are led by junior small forward Miye Oni who enters the Big Dance shooting 45.5 percent from the field and 39 percent from the 3-point line for an Ivy League-high 17.6 points to go with 6.3 rebounds, 3.5 assists, 1.3 blocks and nearly a steal per game.
Oni's performance this season has made him a legitimate NBA prospect, and the Tigers will likely zero in on him when scouting Yale in preparation for the tournament.
"Coach Jones does a good job," Benford said. "They've recruited well there. He has one kid, (No. 25 Miye Oni), he's a NBA prospect about 6-6, scoring wing who's a really good player."
The other three players Benford mentioned that average double-digit scoring tallies include senior guard Alex Copeland (13.8), senior forward Blake Reynolds (11.4) and junior forward Jordan Bruner (10.2).
The Tigers should have a significant size advantage in the post when using freshman forward Naz Reid (6-foot-10, 250 pounds) and senior forward Kavell Bigby-Williams (6-foot-11, 250 pounds).
Paul Atikson serves as Yale's biggest body at 6-foot-10, 220 pounds.
Marlon Taylor serves as the most likely candidate to guard Oni due to his size and athleticism, though Skylar Mays is another viable option as he's spent much of the season guarding the best backcourt member of LSU's opponents.
Yale point guard Alex Copeland has a size and experience advantage on LSU point guard Tremont Waters, a combination that has given Waters problems at times this season.
Overall, it's an interesting matchup for LSU, especially considering the absence of head coach Will Wade.
At time of publishing, KenPom projects an 85-76 victory for LSU while giving the Tigers a 79 percent chance of advancing to the second round.
Expect a lot of points to be scored and for moments of the game to become a shootout. Luckily for LSU, that's generally how the Tigers like to play, and considering their athleticism and talent advantage, they will have a decent edge going into Thursday morning's game.