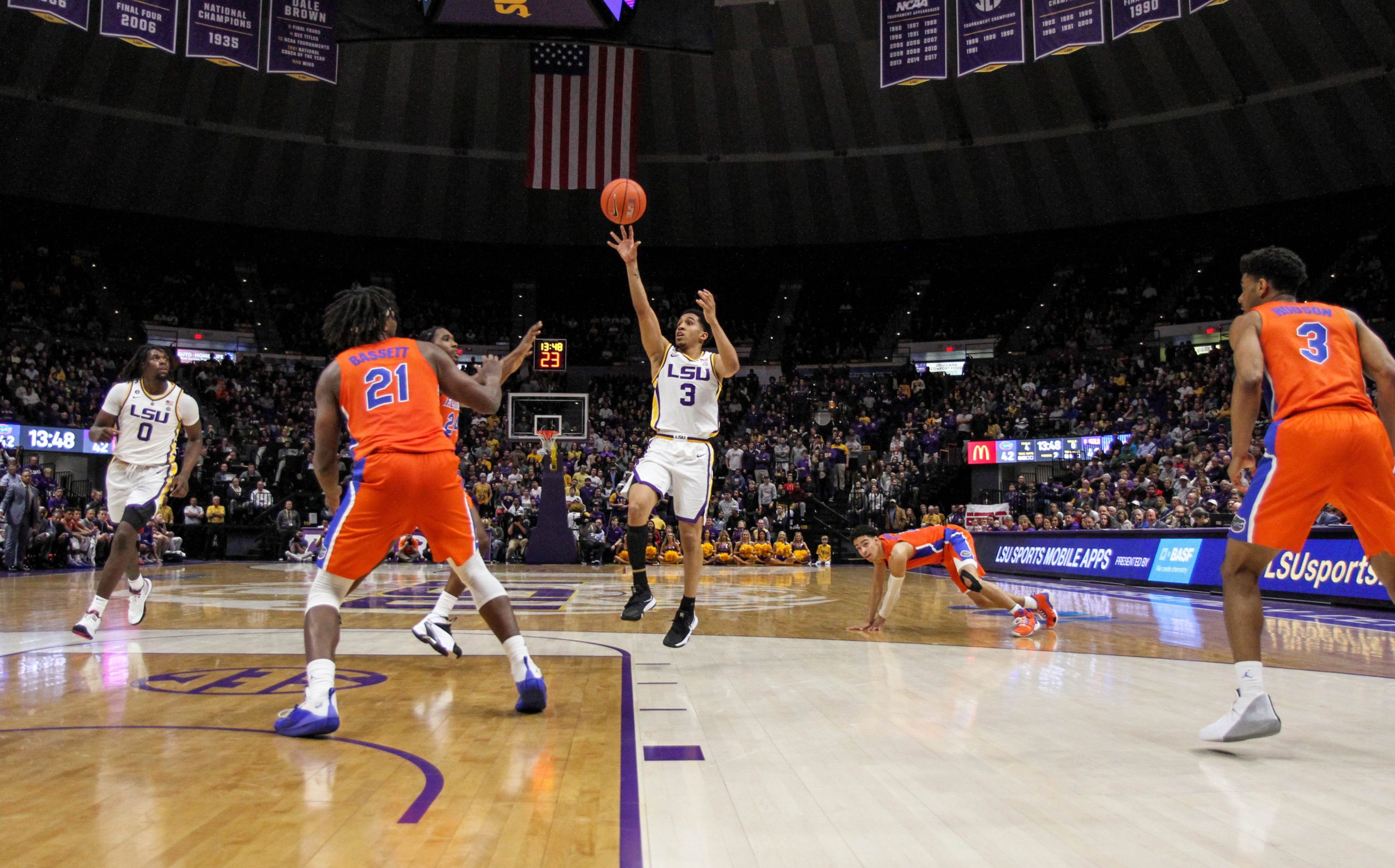 The NBA's Summer League begins today (July 5), and six former LSU athletes will try to show they deserve extended playing time at the NBA level over the next 11 days.
LSU's sole 2019 NBA Draftee point guard Tremont Waters will look to continue turning heads, which he has seemingly done at every step of the process so far.
Waters leaped from likely undrafted free agent due to his size to the 51st overall pick in the NBA Draft, where the Boston Celtics grabbed him, thanks in large part to his performance at the NBA Draft Combine.
Waters still has a lot of work to do. The Celtics picked up point guard in Kemba Walker in free agency, which significantly stiffened competition for a spot on the roster at the position.
But the next week and a half provides Waters with yet another opportunity to show he can hang at the next level.
Former LSU forward Naz Reid should enter Summer League play with a big chip on his shoulder after slipping out of the draft and getting picked up by the Minnesota Timberwolves.
Reid signed a two-way contract, meaning he will spent most of next season playing in the G-League with an opportunity to spend up to 45 days in the NBA.
Rumors after the draft questioned whether Reid showed enough drive and commitment to basketball during the pre-draft process. He has a chance to change the narrative of his young career with a solid performance in Summer League play.
Other former Tigers that will compete include Brandon Sampson with the Golden State Warriors, Keith Hornsby with the Portland Trailblazers and the duo of Duop Reath and Josh Gray for the Brooklyn Nets.
The following are Summer League schedules of teams with former LSU athletes on their respective rosters, including where each game will be broadcast.
Boston Celtics (Tremont Waters)
July 6: Philadelphia, 4:30 p.m., ESPN
July 8: Cleveland, 6:30 p.m., NBA TV
July 9: Denver, 7 p.m., ESPN2
July 11: Memphis, 9:30 p.m., ESPN2
Minnesota Timberwolves (Naz Reid)(
July 5: Cleveland, 4 p.m., NBA TV
July 7: Atlanta, 4:30 p.m., ESPN2
July 8: Milwaukee, 8 p.m., ESPNU
July 10: Miami, 6 p.m., NBA TV
Golden State Warriors (Brandon Sampson)
July 5: Charlotte, 8 p.m., NBA TV
July 7: Toronto, 11 a.m., ESPN
July 8: L.A. Lakers, 10:30 p.m., NBA TV
July 10: Denver, 10:30 p.m., ESPNU
Portland Trail Blazers (Keith Hornsby)
July 6: Detroit, 2:30 p.m., ESPNU
July 7: Houston, 9 p.m., NBA TV
July 9: Utah, 5 p.m., ESPN2
July 11: Oklahoma City, 7 p.m., NBA TV
Brooklyn Nets (Duop Reath, Josh Gray)
July 5: Dallas, 2 p.m., NBA TV
July 7: Croatia, 11 a.m., NBA TV
July 8: Washington, 12:30 p.m., NBA TV
July 10: Orlando, 12:30 p.m., ESPNU