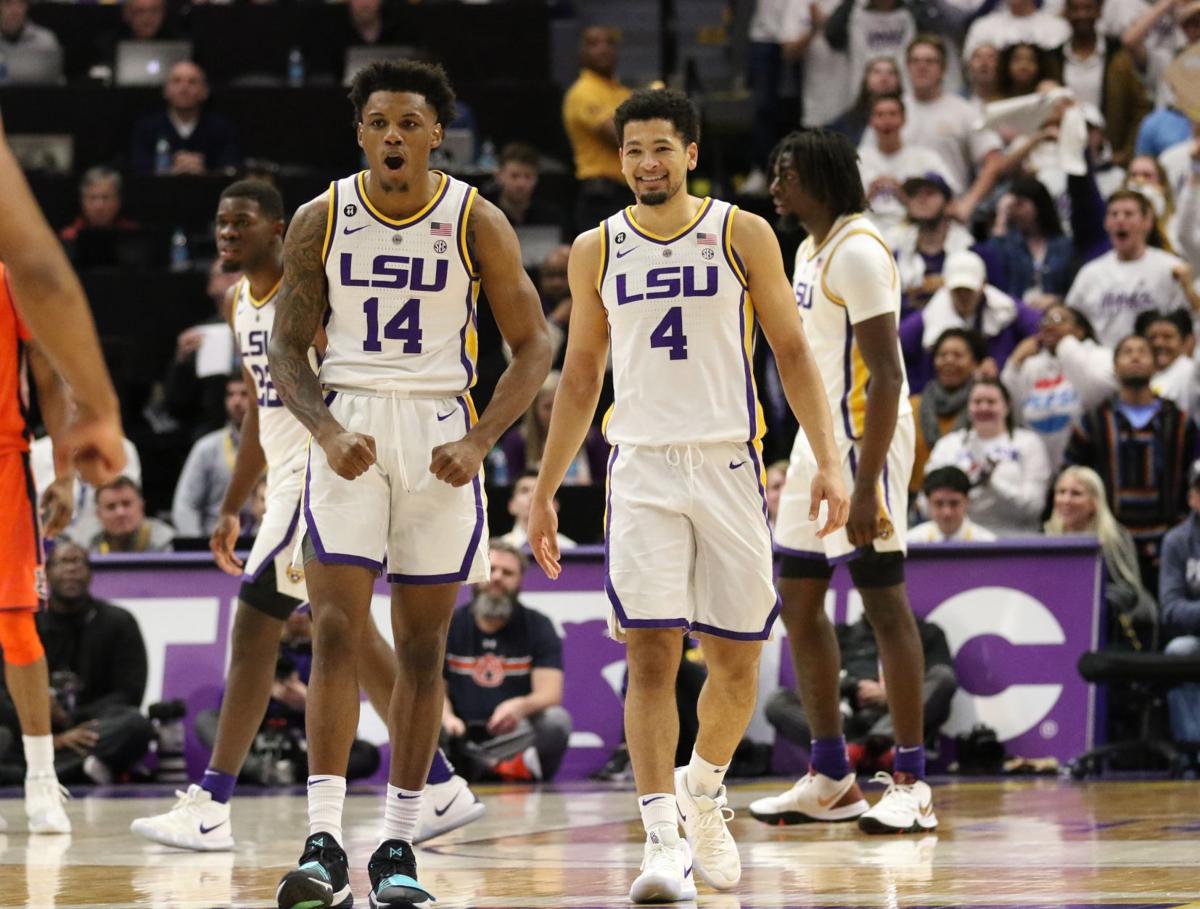 LSU basketball has been fun to watch so far this season, but the excitement level is about to turn up a notch.
The Tigers' high-flying, hyper-athletic swing guard Marlon Taylor will likely make his long-awaited return to the court on Dec. 18 when LSU hosts East Tennessee State, head coach Will Wade said during his monthly Tip-Off Luncheon at L'Auberge.
"Oh, I can't wait," Wade said after the luncheon. "We need him. He's a big piece to what we're doing. He contributes to winning a lot, he helps us win a lot. We need him back sooner rather than later."
Taylor had foot surgery shortly after going through the NBA pre-draft process during the offseason, and while he was initially expected to be fine by the start of the season, complicatons in his recovery put him back on the operating table and kept him out of action through the first month of the season.
The 6-foot-5, 210-pound senior who burst onto the LSU scene with his ability to play above the rim last season played a pivotal role in the Tigers' run to an SEC Title and the Sweet 16, starting in 24 of LSU's 35 games and averaging 6.7 points and 3.6 rebounds per game.
And while he made a name for himself among LSU fans for his dunking ability (he made ESPN SportsCenter's Top Plays twice last season), Wade said he'll be able to contribute all over the floor. With a year of Division I collegiate basketball under his belt, Taylor figures to display a much more refined game.
"The biggest thing is, if you've got a good three man or a good four man and we have Marlon, we can pretty much take him out of the game," Wade said. "Most teams have good pick-and-pop fours. He's quick enough where if you put him on the four, he can switch and keep the guard in front. You put him on the guard, he can switch and keep the four from taking a 3. It's not just the dunks."
Taylor's defense played a major role in LSU's NCAA Tournament opener against Yale when he limited NBA prospect guard Miye Oni to just five points in the Tigers' 79-74 victory against the Bulldogs.
Before Taylor returns, LSU still has one more game to play without him as the Tigers host Northwestern State in the PMAC on Sunday at 3 p.m.