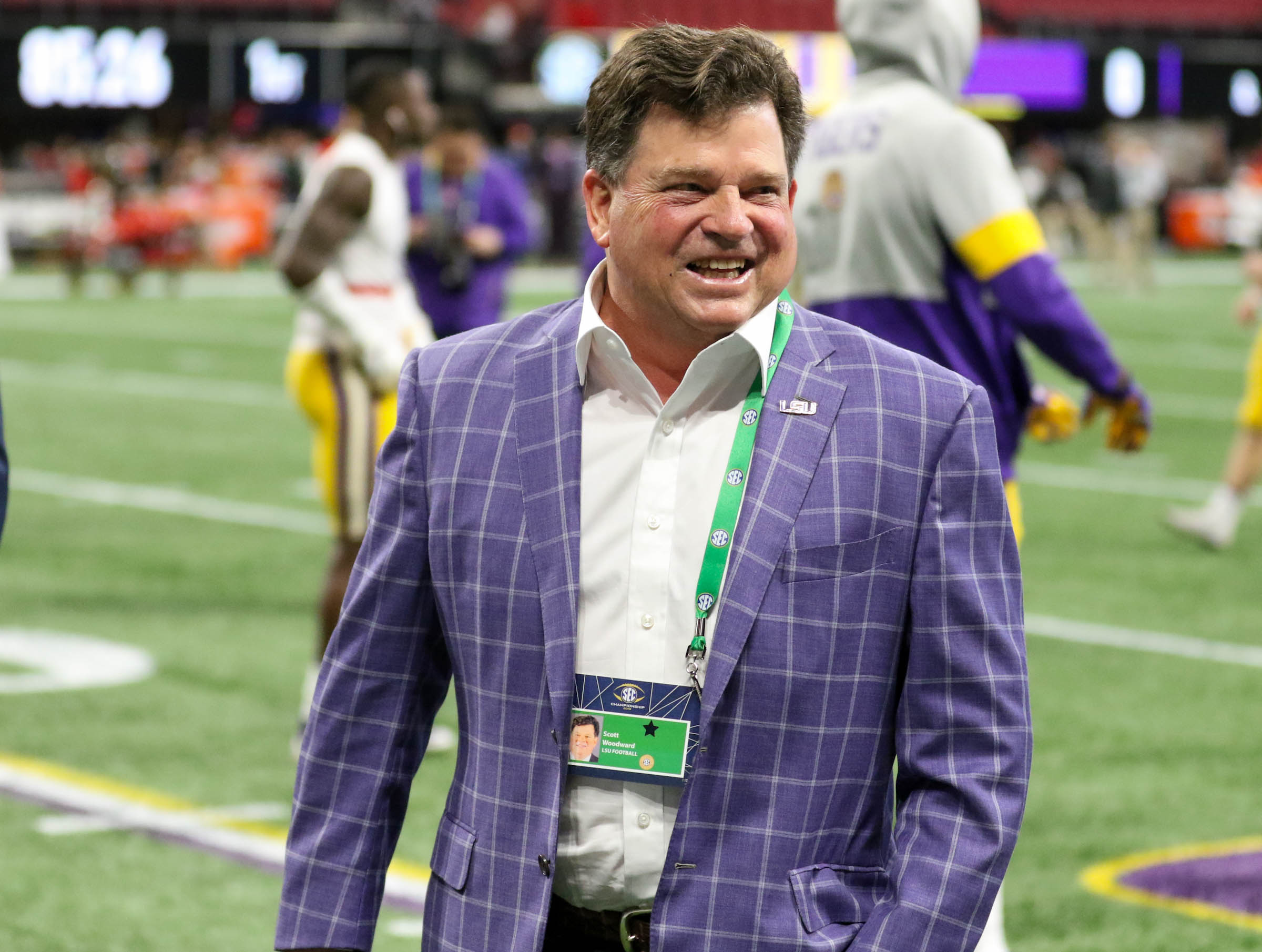 In the infancy of athletes reaping an overdue harvest from brandishing their name, image and likeness, recruiting has blossomed into a full scale bidding war in public view. In the Golden Age of NCAA scrutiny, payment to athletes was common but not discussed in polite company. Today, treasure chests at football factories are flowing freely as inducements go to the best players to land at locations where bed, board, books and tuition are afterthoughts. "Strong-assed" offers are no longer prohibited. They are sanctioned.
Success of campus juggernauts with the most coins is nothing new. Offering goodies to top-flight prospects is a time honored tradition, but the process has been revolutionized by the current environment in which college stars are rewarded with substantial, over-the-table compensation previously unavailable to athlete-students who were paid on the sly for wearing the colors of their alma mater.
In the cloak and dagger days, lucrative dead-head jobs were provided by donors, and under the table rewards were synonymous with pursuit of teenagers designated as likely big men on campus. The contemporary world offers athletes an equitable slice of the economic pie, and potentially changes the balance of power in collegiate football. The new system is based on survival of the fattest wallet.
LSU possesses a loyal and rabid fan base, willing to fork over significant amounts of their income to cheer their Tigers on the hallowed turf of Death Valley. But Louisiana is an extremely poor state with a finite number of high dollar contributors capable of keeping up with schools featuring more well-heeled alumni.
The new way of conducting business looms as a roller coaster ride as LSU seeks five-star recruits coveted by competitors with bigger pockets. Among SEC stalwarts, Louisiana's flagship institution ranks dead last in the size of its endowment. There is no better measurement of a school's support from its graduates than this number. LSU grads are either not as wealthy as conference counterparts or more reluctant to write checks to their alma mater.
Endowments among SEC members.
Texas A&M $13.5 billion
Vanderbilt $10.3 billion
Arkansas $2.6 billion
Florida $2.3 billion
Missouri $1.7 billion
Georgia $1.4 billion
Kentucky $1.4 billion
Tennessee $1.3 billion
South Carolina $989 million
Alabama $821 million
Auburn $781 million
Ole Miss $775 million
Mississippi State $698 million
LSU $546 million
LSU benefactors have recently assisted the athletic department in payoffs for several coaches in addition to Ed Orgeron, who received about $17 million to sail off into the sunset until he is subpoenaed to testify in a $50 million lawsuit against the university. His replacement, Brian Kelly, is the recipient of a record contract with an array of assistants also earning hefty salaries. Now the same donors are being courted to supply expensive NIL options for prized recruits.
The comfort zone for funding the Tiger football ship could be reaching a tipping point. Based on giving habits from graduates of the Ole War Skule, the NIL environment offers an opportunity for adjusting old habits. Otherwise, some schools face the reality of not possessing the mojo to keep up with their rivals, principally the graduates at College Station, TX. The Texas A&M endowment is more than 25 times greater than that of LSU, so it is no surprise the Aggies have at least temporarily surpassed their bayou brothers on the recruiting trail.
New Faces in High Places
Never before has LSU fielded a primary cast of characters at its highest levels with such minimal tenure in Tiger Town.
LSU President William Tate, football coach Brian Kelly, baseball coach Jay Johnson and women's basketball coach Kim Mulkey are in their rookie years in Baton Rouge while athletic director Scott Woodward is approaching his three-year anniversary. Men's basketball coach Will Wade will observe his fifth anniversary on March 21 and has more experience in his current post than Tate, Kelly, Johnson, Mulkey and Woodward combined in their assignments.
The department has been swept clean with the future of Wade, the veteran of the millionaire's club, remaining cloudy. When LSU weathered its "Crazy Days at LSU" scrutiny from Sports Illustrated 35 years ago, many of the main actors on campus had limited experience, but nothing like this.
In 1986, Dale Brown was a 14-year veteran of campus intrigue, Chancellor Jim Wharton was a five-year survivor, athletic director Bob Brodhead was logging the last of four years at LSU, football coach Bill Arnsparger was in his third and final season and baseball coach Skip Bertman was in his third campaign on the diamond.
Brown and Bertman lasted more than a decade after national media rattled the Tiger kingdom. The others were gone quickly. I recall the pained look on Chancellor Wharton's face outside Thomas Boyd Hall as he announced anonymous donors were paying Brodhead to leave. Wharton also got nailed in 1988, and returned with supreme dignity to the classroom as a world class chemistry professor.
It will be fascinating to witness the longevity or lack thereof for Tate, Kelly, Johnson, Mulkey and Woodward. Wade's long-term prognosis at LSU is shaky at best, but he is bargain at $2.4 million per year.
Victory is the panacea for restless fans. It is the balm that soothes all ills. Cartoonish salaries require stratospheric performance. Les Miles had a laundry list of misconduct allegations and revelations. Yet he was fired for unacceptable results by his team. His overall record was 114-34. A 77-percent winning clip was abominable as Miles was excused for allegedly ordering his staff to populate his office with nothing but buxom blondes.
Since 1986, LSU counts 10 head football coaches, 7 basketball coaches, 6 athletic directors and 4 baseball coaches. Despite exquisite resources, toiling at Tiger Town is fraught with peril. Demands from patrons and alumni must be achieved or a ticket to oblivion is the next career move.
Charles McClendon, Dale Brown and Skip Bertman collectively served 61 years in the three sports that are self-sustaining in normal budget years. Good luck with the same coach leading the command center for a generation in the marquee sports at LSU.
The longest life span for successors to Brown and Skip Bertman is 11 years for John Brady, 1997-08, and 15 seasons for Paul Mainieri, 2007-21. Les Miles is the longest serving football coach since Charles McClendon at 12 seasons, 2005-16.
Mainieri and Miles won national championships while Brady came close. The trio called it a day at LSU after pointed conversations with three different athletic directors. The campus mantra for those who direct high profile athletic programs continues to be "What have you done for me lately?" The stakes have never been higher, and the cost of admission for fans and donors is going up, up and away.
Jim Engster is the president of Tiger Rag Magazine and the Louisiana Radio Network. Talk Louisiana with Jim Engster is steamed statewide weekdays from 9 a.m. to 10 a.m. and aired on WRKF Talk 89.3 FM in Baton Rouge as the flagship station. Jim is a graduate of the LSU School of Journalism. Reach him at [email protected].