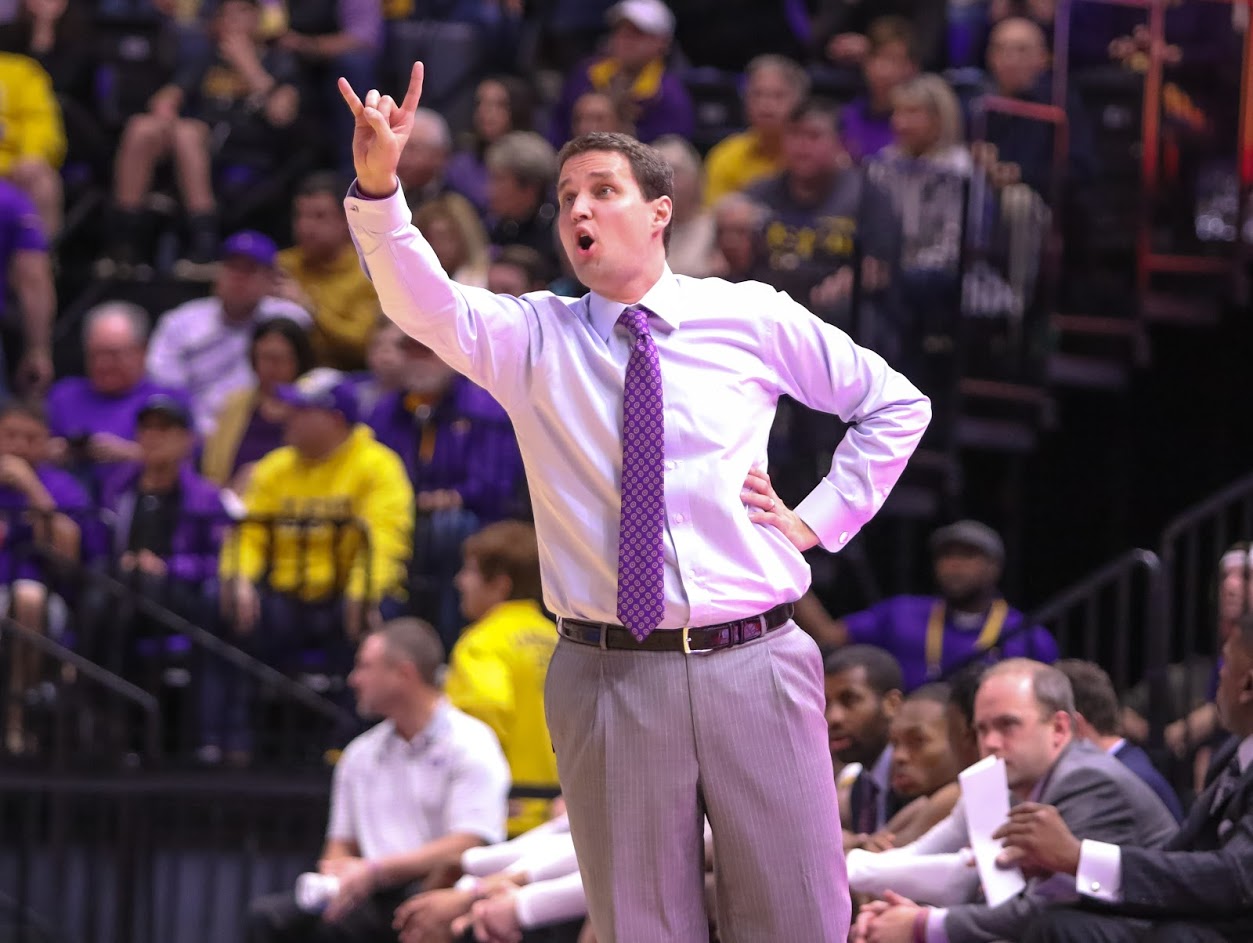 With Stephen F. Austin's win over Duke, Nicholls beating Pitt and McNeese coming up a few inches short of beating Texas, Southland Conference basketball is having a bit of a moment.
The LSU basketball team avoided becoming apart of the minor conference's hot streak on Tuesday night as it defeated New Orleans 90-54 in the Pete Maravich Assembly Center.
The Tigers (6-2) struggled early on, turning the ball over five times in the first 10 minutes of the game and allowing the Privateers (3-5) to take a 24-18 lead in the first half.
But LSU only turned the ball over one more time for the rest of the half, allowing it to go on a 20-6 tear to end the half and take a 38-30 lead into the break.
LSU struggled from the 3-point line in the first half, connecting on just one of 11 shot from deep, but the Tigers still shot better than 48 percent from the field.
The Tigers' 3-point shooting woes continued into the second half, but so did their dominance. While LSU missed its first four shots from the 3-point line, they continued to protect the ball and score at will around the basket to build an insurmountable lead.
Aundre Hyatt finally broke LSU's streak of missed 3-pointers midway through the second half with a 3 that put the Tigers at 2-for-16 on the night and ended his streak of missed 3-pointers this season at 11.
After the shot fell, the bench rose to its feet and Will Wade put his hands up in the air as if to say "finally."
Emmitt Williams continued his streak of dominant performances, tallying 18 points on 8 of 12 shooting and 10 rebounds before exiting the game in the second half.
His partner in crime (as well as the post) Darius Days also garnered a double-double with 12 points and 10 boards.
Freshman Trendon Watford came off the bench for the first time in his collegiate career, but that didn't stop him from having a solid performance. Despite picking up two fouls in his first two minutes on the floor, Watford shot 6 of 12 from the field and 2 of 4 from the 3-point line for 18 points, five rebounds and three assists.
The Bayou Backcourt of Skylar Mays and Javonte Smart distributed the ball as well as they have all season. The duo combined for 13 rebounds and just four turnovers. Mays also tallied four steals while Smart put 12 points on the board.
The Tigers will get back to action on Sunday at 3 p.m. when they try to take down another Southland Conference opponent in Northwestern State.