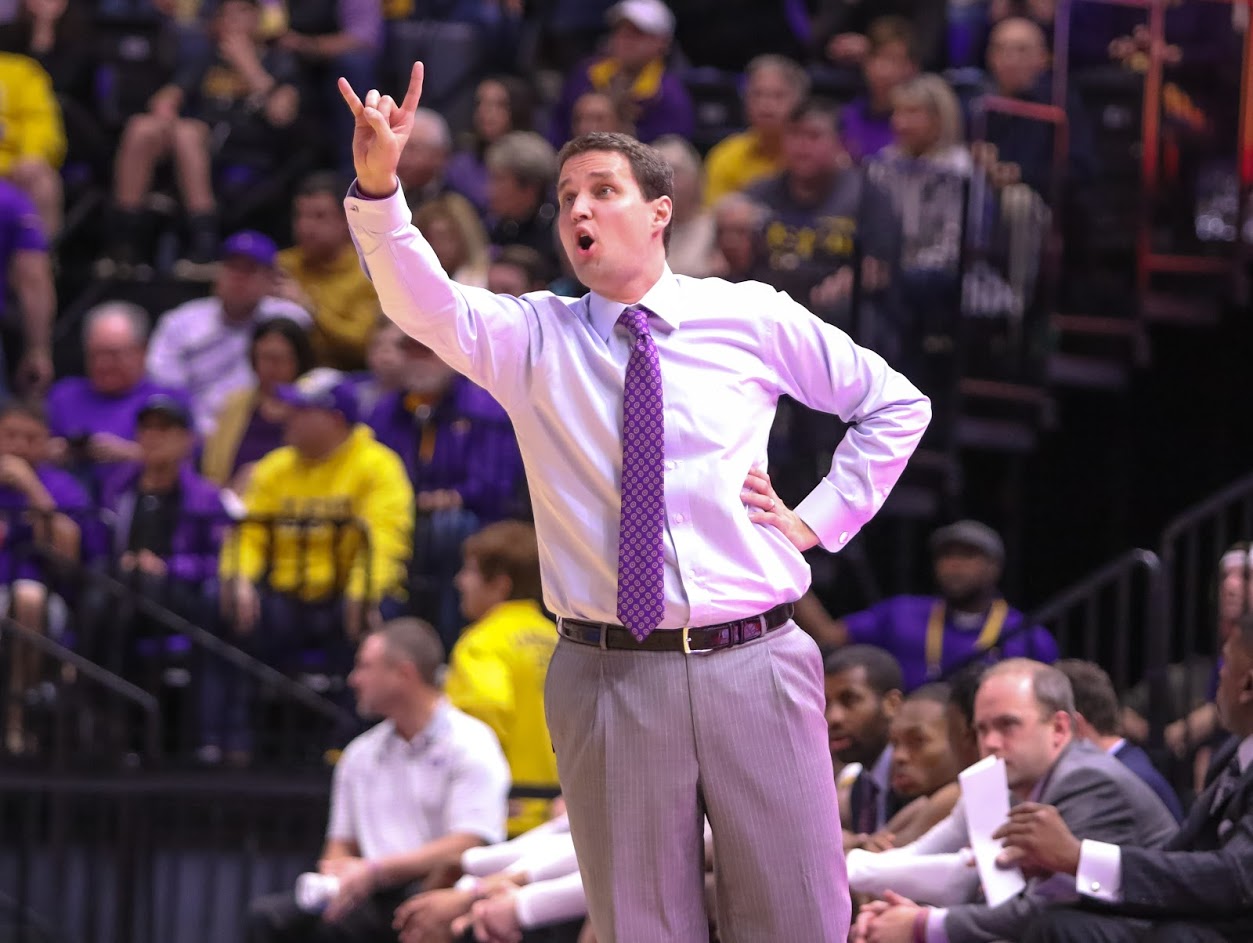 LSU escaped a worst-case scenario when it came to its football and men's basketball programs, the NCAA's Independent Accountability Resolution Panel ruled on Thursday.
The panel closed the door on a four-year investigation that won't result in a postseason ban for either program, a lack of institutional control or reduction in scholarships or official visits. The decisions do not carry an appeals process and are considered final.
"LSU had a heightened obligation to monitor its interactions with any student-athletes or their families," IARP revealed in its ruling. "The institution failed to do so. Therefore, the hearing panel found a violation for LSU for failure to monitor the activities of a representative of athletics interests."
The panel took into account LSU's self-imposed penalties and restrictive measures taken in October of 2020. That included a reduction of eight scholarships in football over a two-year period, two scholarships in basketball – one each over the next two seasons.
The panel, which lumped the two sports into the same case, said that both sports will be placed on three years' probation beginning in September. The LSU football program is currently serving a year's probation which is set to expire in September because of a previous violation and then will begin serving the three-year penalty.
Because of its Level I violation detailed in the NCAA's Notice of Allegations that was received last March, LSU's football program was forced to vacate 37 victories that former offensive lineman Vadal Alexander played between 2012-15 seasons. His family received $180,150 from Our Lady of Lake hospitals through former CEO John Paul Funes.
That officially leaves the overall record of former head coach Les Miles at 77-34 in 12 seasons. He was the second winningest coach in overall wins (114) and in the SEC (64).
LSU must also return the trophies of bowl games – the 2013 Outback Bowl and 2015 Texas Bowl – because Alexander was ineligible based on the release by the IARP.
"Any public reference to the vacated records shall be removed from the athletics department stationery, banners displayed in public areas, and any other forum in which they may appear," the IARP ruling said. "Any trophies awarded by the NCAA in the affected sport program shall be returned to the Association."
LSU president William F. Tate IV and athletics director Scott Woodward issued a joint statement through the school's athletics department, commending the school's compliance department in navigating the NCAA's waters.
"The more than five-year enforcement process involving the LSU's men's basketball and football programs has now come to an end," they wrote. "LSU has always taken compliance with NCAA rules seriously, and the institution fully cooperated with the NCAA enforcement staff and then with members of the Complex Case Unit as part of the Independent Accountability Resolution Process. We are pleased that our current men's basketball student-athletes will not be punished for the acts of others and that the Independent Resolution Panel accepted our self-imposed penalties for football. We are grateful to the members of the panel for their time and fairness. LSU is now moving forward along with our passionate fans supporting our current coaches and student-athletes in both men's basketball and football."
The IARP said the football and basketball programs combined on an additional Level I allegation when they, "failed to exercise institutional control and monitor the conduct and administration" from Feb. 2012 through June 2020.
LSU former men's basketball coach Will Wade was given a two-year show cause penalty until June 21, 2025, and 10-game suspension because he was charged with six Level I violations and former assistant Bill Armstrong a Level II violation. The IARP didn't punish Armstrong.
Wade, who was hired at McNeese State on March 12, was under investigation by the NCAA following the 2018-19 season after Yahoo Sports brought to light a wiretapped conversation by the FBI between Wade and now-convicted middleman Christian Dawkins over a "strong-ass offer" made to Baton Rouge prospect JaVonte Smart of Scotlandville Magnet.
Smart signed and played for the Tigers from 2018-21.
Wade was suspended 37 days for refusing to talk to the university or NCAA officials on the matter. He was also accused of payments to an unidentified former fiancée of an LSU athlete in exchange for her silence on Wade's alleged payments to players. Moreover, Wade was alleged to have made payments in April 2018 to an unidentified man outside of the coaching staff for his help in the recruitment of a prospective athlete.
After receiving the NCAA's Notice of Allegations in March of 2022, which raised 11 alleged violations in the football and basketball programs with eight rising to Level 1 infractions, LSU fired Wade four days later. The school later hired Matt McMahon who went 14-19 in his first season with the Tigers.
The LSU football program was hit with a Level II violation when former LSU wide receiver Odell Beckham Jr. was seen dishing out $1,300 in cash to two players on the field of the Superdome following the Tigers' 42-25 victory over Clemson in the 2019 national championship game. He later handed out $700 to two players that same evening at a club in New Orleans.
Former LSU football coach Ed Orgeron was named by the IARP for his role in a Level III violation after he impermissible contact with a recruit before the completion of the player's junior year. As part of the school's self-imposed penalties, Orgeron wasn't permitted to recruit off campus for 30 days later that year.
LSU received leniency from the panel because it took measures into its own hands by reducing scholarships, recruiting visits (official and unofficial), telephonic communications with prospects and off-campus recruiting. The football program also imposed a one-year bowl ban in 2020 (they finished 5-5) and barred Beckham from the school's football facilities for two years.
"The hearing panel also applied significant weight to LSU's self-imposed penalties, especially the 2020-21 postseason competition ban for its football program," the IARP decision noted. "LSU reacted quickly to the discovery of the football violations, accepted responsibility and implemented penalties that included disassociating from the representatives (Funes and Beckham) of its athletics interests."