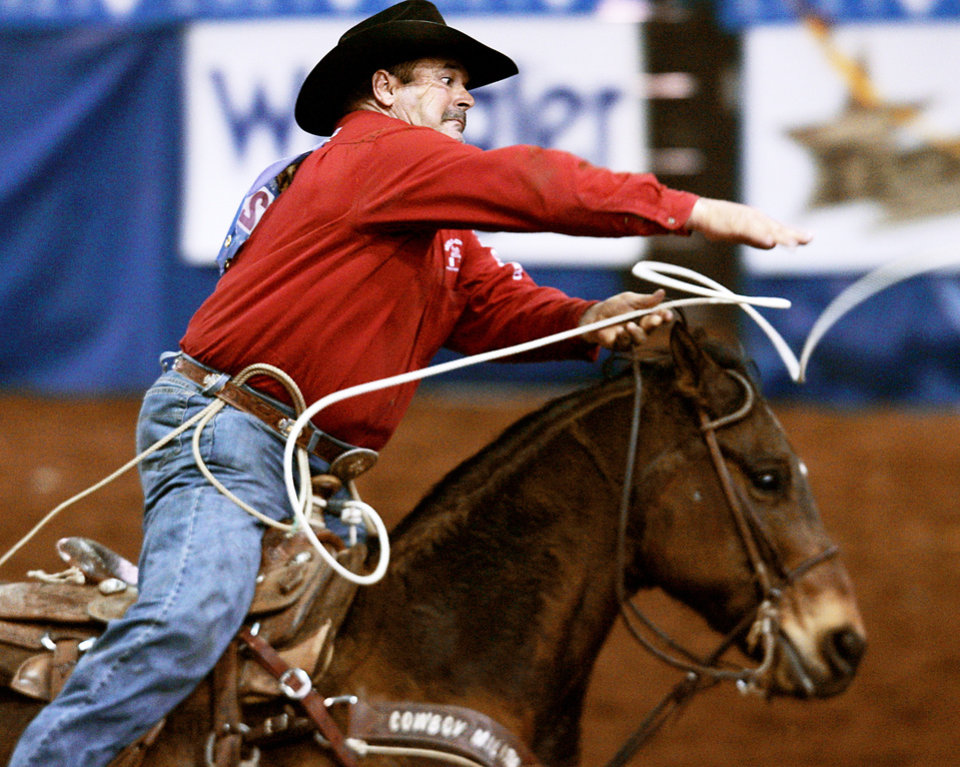 There are 126 years of LSU football lettermen crammed into eight pages of the annual Tigers' football media guide.
Many players went the distance and lettered all four seasons, like all-time leading rusher and current LSU running backs coach Kevin Faulk from 1995 to 1998.
Other players, competing before freshmen were deemed eligible to play on the varsity, were limited to three seasons such as cornerback Tommy Casanova, the Tigers' only three-time All-American from 1969 to 1971.
Some transferred in for just a couple of years, like Ohio State quarterback Joe Burrow in 2018 and 2019. It was just enough time for him to win the '19 Heisman Trophy when he led the Tigers a 15-0 record and the school's fourth national championship.
But the roll call of letter winners is littered with one-year cameos.
Maybe they were guys who refused to quit and finally got playing time as seniors. Maybe they were someone who had a career-ending injury or who transferred elsewhere for whatever reason.
Or possibly one of the one-year wonders decided football was not his life, deciding to pursue a much-stronger passion and become a legend in an entirely different niche.
His name is among the Tigers' lettermen in tiny print on page 187 of the school's current press guide.
Duhon, Steven J. (LB)
-OPELOUSAS, LA. 1981
Steve Duhon, owner of 19 tackles in an 11-game Tigers' football career 40 years ago, was announced on Sept. 29 as a newly-elected member of the the Louisiana Sports Hall of Fame Class of 2022.
Way back in 2003, he had been inducted into the Pro Rodeo Hall of Fame after winning three Professional Rodeo Cowboy Association world championship steer wrestling titles and qualifying for eight national finals in a 14½-year career.
This is the story of a Louisiana private school football phenom who traded tackling running backs for bulldogging steers and came out the other side a legend.
Two loves, one heartbeat
"Sure, I've got time to talk," the friendly voice on the other end of the phone said in mid-September. "I've got about 30 minutes before I hop on my tractor and get some things done."
Steve Duhon has spent most of his 59 years on earth on farms.
He was raised as one of seven kids (one brother, five sisters) on his parents' 44-acre spread with a 22-stall barn just outside Opelousas. It's where his late dad Billy trained horses for 38 years that raced at Evangeline Downs then in Carencro, Delta Downs in Vinton and at the Fair Grounds in New Orleans.
The family farm is where Steve began his lifelong love of horses and rodeo.
"I've always liked hands-on stuff," said Duhon, who now lives on his own farm acreage in Jasper, Texas. "I grew up and always dreamed about doing professional rodeo for a living.
"My idols were world champion steer wrestlers like Roy Duvall and Tom Ferguson. My favorite movie was a (1974) documentary called `The Great American Cowboy' about the rivalry between veteran Larry Mahan and newcomer Phil Lyne battling all season for the National Finals Rodeo overall championship."
While Duhon began steer wrestling when he was in the seventh grade – "I was already like 6 foot, 195 pounds," he recalled – his size and toughness served him well in other sports.
"I really liked baseball," Duhon said. "I played eighth grade and my freshman and sophomore years in high school. Then, I had a conflict with baseball and high school rodeo.
"The coaches said, 'Choose one or the other.' I chose rodeo."
Jay Cormier never had a problem with Duhon's affection for rodeo.
As head football coach for Belmont Academy, a then-tiny Class 2A independent high school in Opelousas, he didn't care what Duhon did as long as he showed up for practices and games as a devastating two-way player who was a three-time all-state honoree and twice named Louisiana's best defensive player.
Duhon's stats as a high school senior in 1980 were almost mythical. He ran for 3,305 yards as a fullback and made 148 tackles as a linebacker. Word about his exploits began trickling to college recruiters, but somehow didn't get to then-LSU head coach Jerry Stovall and his staff until it was almost too late.
LSU didn't discover Duhon until shortly after his senior football season ended when Tigers' assistant coaches went to a seminar at Riverside Academy in New Orleans.
The Riverside coach asked the LSU assistants if they had heard of Duhon or had seen him play. When they said they hadn't, the Riverside coach showed his team's most recent game vs. Duhon and Belmont.
After a few phone calls, LSU outside linebacker coach Bishop Harris almost immediately tracked down Duhon and was chatting him up. A face-to-face Stovall visit quickly followed.
"I had a basketball practice at school on Thanksgiving and I got there early with a couple of my friends," Duhon said. "Jerry Stovall walked in and he didn't know who I was.
"He goes, `I'm looking for Steve Duhon.'
"I said, `That's me.' I was like 190 pounds.
"He says, `The one that plays football?'
"I said `Yeah.'
"He goes, `You're going to have to grow a mustache or something. Nobody is going to believe you're that tough.'
"I said `I am.' "
When Duhon got home later that day, he discovered nine college coaches having Thanksgiving dinner with his family.
"Florida State, Florida, McNeese, Tulane and all the Louisiana schools were there," Duhon said. "It was a pretty awkward Thanksgiving dinner.
"I slipped away to the barn. My daddy said, `This is the first time you came out to the barn and went to work without me having to make you.' I said,`Yeah, I'd rather be out here.'"
Duhon signed with LSU as a linebacker, but not before taking a memorable official visit.
"My mom, who's like 4-foot 9, is with me on the visit," Duhon said. "We had just walked in when Leonard Marshall rounded the corner."
Marshall, who eventually won two Super Bowls with the New York Giants in a 12-year NFL career, was a menacing-looking 6-2, 270-pound Tigers' defensive tackle.
"Leonard is wearing a muscle shirt, shorts and gold chains and he's on his way to a workout," Duhon said. "My momma looks up at him and says, `Oh my God!'
"I asked Bishop Harris, `Is he on defense?'
"Bishop said, `Yes.'
"I said, `I'm going to like it here.'"
Holy cow, it's a steer-wrestling LSU linebacker!
Coaches, especially head coaches, deal with so many players through the years that they can't remember many of their names or faces as the decades pass.
But 80-year old Jerry Stovall, LSU's Heisman Trophy runner-up in 1962 who coached the Tigers from 1980 to 1983, still has instant recall when asked about Duhon.
"He'd already grown up wrestling steers, so you already knew he was a mean sucker," Stovall said. "He paid attention to detail and he was a fairly respectable student of the game.
"But it was his ability to be tough and stay tough that caught everybody's attention."
Duhon wasn't the least bit intimidated as a newbie stepping into a team of bigger, stronger veterans.
"I didn't take nothing from nobody in practice," Duhon said. "I hit people. One day when we were supposed to be going half-speed to avoid injury, I hit a receiver and knocked him down.
"The coaches and everybody got kind of hot. The receivers coach (Stephen Regan) started getting on me. I told him, `This is my territory. When someone comes across here, he better look for me.'
"Bishop Harris jumps in and says loudly, `I told y'all THAT boy was CRAZY.'"
But it was the type of run-through-a-brick wall enthusiasm that earned Duhon playing time on special teams and as a backup linebacker in every game of a 3-7-1 season.
The only time he was awed was the season opener against No. 4 Bear Bryant-coached Alabama.
"When we came out of that little locker room door and into Tiger Stadium, I felt just like Tanner in Bad News Bears," Duhon said. "I was standing there, looking up and all around. When I looked back down, the rest of the team was halfway to the bench. I was by myself. To hear that many people go wild was unreal."
It didn't take long for Duhon to get with the program. Later in that game won by the Crimson Tide 24-7, Duhon was on the punt coverage team when an Alabama returner came sailing up the sideline in front of the Crimson Tide bench.
"I clicked his heels right in front of Bear Bryant," Duhon said of his fast, well-timed tackle. "I got up, looked at Bear Bryant, he looked at me and he just shook his head. I thought `That's pretty neat.'"
For the most part, despite the losses, Duhon enjoyed college football.
Yet thoughts of his other love were never far away. When he had free weekends, his brother Ike would pick him up and they'd drive to rodeos.
To Duhon, college football was a once-in-lifetime experience. But it didn't compare to the repeated adrenalin rush of firing out of chute on a speeding horse, chasing down a huge steer the size of two or three running backs combined and wrestling it on its side into the dirt.
During the Tigers' spring practice prior to what would have been Duhon's sophomore season, there were days he was on the starting unit. He thoroughly enjoyed being a linebacker playing behind a massive wall of immovable humanity featuring 248-pound nose guard Ramsey Dardar, 261-pound tackle Bill Elko and the now-slightly bigger 272-pound Marshall.
"It was pretty fun," Duhon said. "No one on offense could get to me to block me."
But by the end of spring, he was back on the second team, one of several reasons he began thinking maybe he would enjoy a career switch.
"I still wasn't but 215, 220 pounds," Duhon said. "I was kinda small. And by then, football had become like a job, not enjoyment. I needed a change of atmosphere."
In April 1982 two weeks before the spring semester ended, he told Stovall he was quitting to pursue a professional rodeo career. He drove immediately to Opelousas where his dad and LSU defensive line coach Pete Jenkins were waiting for a chat.
Stovall, though, never tried to change Duhon's mind.
"If you have a young man like that who has two wishes, two dreams and one of them keeps him staying with you and one of them takes him away from you, then the best thing you could do is wish him well," Stovall said. "You let him know how much he contributed to our program.
"I'm proud of him. I would never have tried to talk him out of his major love."
Stick the landing, flip the beef
Duhon immediately began training for steer wrestling.
"I was in shape to play football," he said, "but for some reason in steer wrestling you use muscles you don't use anywhere else."
Of all the rodeo events, steer wrestling is probably the most physical and athletically challenging. A steer wrestler jumps off a horse that is hopefully full speed at 30 miles per hour within 10 to 20 feet out of the pen.
As soon as a steer wrestler – known as a "bulldogger" – comes flying on a horse chasing a 500 to 600-pound steer, he's already leaning off one side to basically slip off the saddle to almost land on the steer, grab him behind the horns and wrestle him to the ground. When all four of the steer's feet and his head are pointing in the same direction, the stopwatch is clicked to stop time for a final result.
The first time Duhon began training for steer wrestling as a kid, he was afraid to jump off the horse.
"I rode by about three times and didn't get off," he said. "Finally, my godfather reached up, grabbed me by the back of the collar and jerked me off.
"I didn't touch the steer. I just hit the ground, rolled and thought `That ground didn't hurt at all.'
"You eventually learn you want to kind of float your feet and slide them to a stop coming off the horse. You don't want to jam your feet in the ground.
"It's not who's the strongest in steer wrestling, it's who's the smoothest. The more you do it, the less you think about it and the more it becomes a reaction."
And that's just step one.
"If you don't take down the steer just right, a horn could go through your hand or on your side," Duhon said. "The main injuries you get in steer wrestling are your knees. If you don't catch steers just right getting off the horse, they can fall on your knees and tear ligaments."
After three years of practicing during the week and competing along with his brother almost every weekend in amateur rodeos in Louisiana, Mississippi and Alabama, Duhon decided to turn pro in May 1985 after the season had already started.
He finished 18th in the world. When he accomplished his goal of winning Rookie of the Year, it stoked his competitive fire.
In 1986, he won the first of his back-to-back world steer wrestling championships.
"All year long (in 1986), I kept thinking `Let's win more, let's win more, keep on, you ain't where you need to be'," Duhon said. "At the end of the year going into the national finals in (Las) Vegas, I was 20,000 points ahead of everybody. When we got through in Vegas, I was 25,000 ahead. I didn't just go there to secure a lead, I added to it."
In those national finals, Duhon set a world record that stood alone for 15 years before it was tied. Riding a horse named Jimmy, he took a steer to the ground in three seconds.
"I knew it was fast," Duhon said. "I didn't look at the clock until I got back to the box and they announced it was a world record. I thought, `Maaannnn'."
Duhon won $41,370 that day, the most pro money ever pocketed by a steer wrestler in the national finals. It boosted his 1986 earnings to a staggering $114,535, the largest amount of single-season money ever banked by a steer wrestler.
In his first six pro seasons, Duhon won nine of his 13 career rodeo event titles, the last one in 1990 shortly before he left the sport until 1992 to take care of his ailing father.
"I came home, took a job in an oil field working seven days on seven days off," Duhon said. "I slacked on my (steer wrestling) practice.
"Daddy (who had heart problems) was confined to the house for a year. When he started feeling better, he said to me `What are you thinkin' about?' I said, `I'm thinkin' of trying it again.'
"He went and bought 20 steers and me and him started practicing. He had high school kids come over Tuesdays and Thursdays to practice and he'd help them for nothing.
"Having those high school kids around me made me realize how fun rodeo was again."
The how-do-you-like-me-now comeback
Duhon returned full throttle to the pro circuit in 1992, advancing to the national finals for three straight years.
A key for his stunningly successful comeback was finding the perfect horse to ride in competition, one named "Yellowdog" who was owned by one of Duhon's West Texas friends.
"My dad always told me,`You've got to have confidence in yourself and your horse'," Duhon said. "If you've got confidence in your horse and he gives you a chance, that's all I need to get my feet on the ground.
"The horse has to like it, too. If you have a horse who doesn't like it, he's going to fight and aggravate you. I was always lucky to have good horses to ride."
After finishing fourth in the world in '92, Duhon won his third and final world championship in '93. It was his most satisfying.
"A lot of people said I had gotten too old and said I was slippin'," Duhon said. "I showed myself and everyone I still had it."
Duhon avoided serious injuries in his career until he was sixth in the world in March 1995 and tore knee ligaments. Then, he had a 40,000-point lead in the steer wrestling standings in May 1998 when he again tore ligaments. He still finished fifth in the world.
"After that, I kinda slowed down," he said. "I kept getting injuries. I've had both shoulders worked on as well as my back and a full replacement knee."
He won one last steer wrestling event in 2000 at the National Western Stock Show and Rodeo in Denver, then decided he was done.
Duhon didn't make a long-winded, emotional retirement announcement. He just wanted to go home and be a daddy to his two sons and daughter. In 2006, he re-married and suddenly gained five stepchildren.
Three years before in November 2003, Duhon's father, the man who taught him everything he knew about steer wrestling, passed away.
While his dad has been gone now almost 20 years, it's fascinating how Duhon has navigated the circle of life.
His oldest son Steven went on to play football and his younger son Dustin joined the rodeo team, both at small Texas colleges.
"It's kinda my split personality – one played football and one rodeoed," Duhon said with a laugh.
Like his dad, Duhon has transitioned into a rural life in which he raises cattle, trains and sells horses and most importantly hosts all and any kids who want to rodeo.
"I always have kids come over to practice or something," he said. "My dad helped as many as he could as long as they were good kids. He didn't charge them anything. So, I kind of carry on what he did."
And if those young'uns pay close attention, they may hear some pearls of wisdom that Billy Duhon passed down to his son.
There's one that has served Steve well, all the way from his one-year LSU football pitstop to being honored in two Hall of Fames and counting.
And it's this:
"Never quit. If you go to do it, then do it. If you've set a goal, bear down, put your head down and don't stop until you succeed."