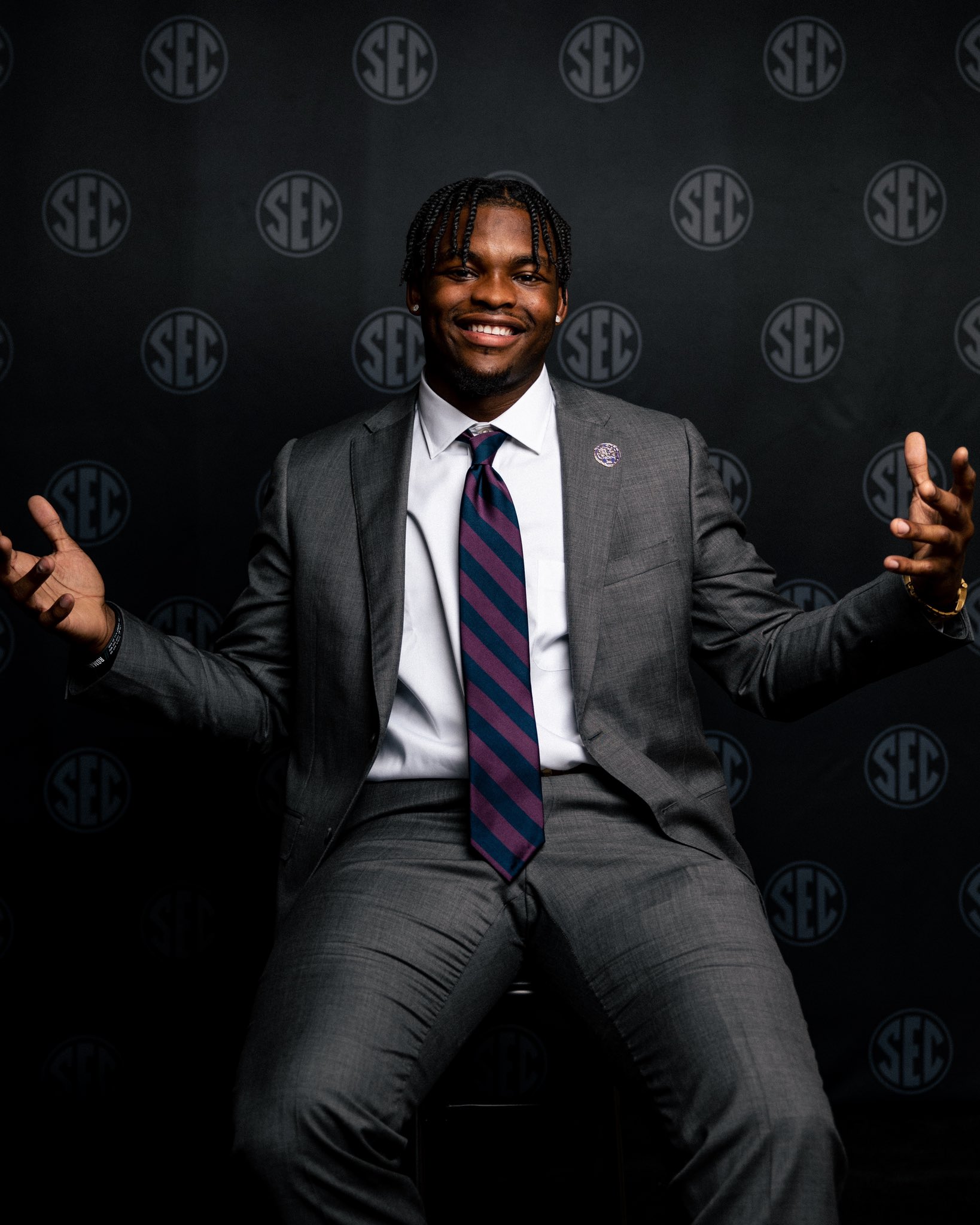 The departures to the NFL Draft for three of LSU's four starting defensive linemen have caused a ripple effect on the team's starting group for the Citrus Bowl.
With juniors BJ Ojulari, Jaquelin Roy and senior Ali Gaye all opting out of playing in the Jan. 2 game against Purdue at Camping World Stadium, LSU released its updated two-deep depth chart Tuesday in advance of its team's departure to begin preparations in Orlando.
LSU coach Brian Kelly indicated that he and his staff would have to be creative in filling all of the holes left by the departure of the aforementioned group of players.
There's no greater example of that with junior linebacker Mike Jones Jr. and freshman Quency Wiggins listed as the co-starters in Ojulari's vacated spot at Jack or standup defensive end.
Ojulari, a first team All-SEC selection, was fifth on the team in tackles with 58 to go along with 8 ½ tackles for loss and 5 ½ sacks.
Jones, a Clemson transfer, got five starts in 13 games this season, all at linebacker, and accumulated 20 tackles. Wiggins, a four-star recruit out from Baton Rouge's Madison Prep, appeared in four games with one tackle.
LSU plans to take advantage of a one-time blanket NCAA ruling allowing true freshman that were redshirting to play in the bowl game without it counting against their four-game limit.
The 6-foot-5, 275-pound Wiggins is also listed as the backup to starting end Sai'Vion Jones. Jones, who made 20 tackles with 5 ½ tackles for loss and 3 ½ sacks in 13 games, will start in place of Gaye.
The one constant in LSU's defensive line is sophomore Mekhi Wingo, a third team All-American this season. He stepped into Maason Smith's vacated role in the first quarter of the Florida State game and finished with 44 tackles, four tackles for loss, two sacks, four passes broken up, four quarterback hurries, two forced fumbles and a fumble recovery.
In the absence of Roy, LSU will start sophomore Jacobian Guillory, backed up by true freshman Tygee Hill.
Guillory had 11 tackles in 13 games, while Hill had one stop in two games.
Despite to loss of junior corner Mehki Garner to the NFL Draft, LSU still has some stability in its secondary with seniors Jarrick Bernard-Converse and Jay Ward at corner. Ward will enter the NFL Draft after playing in the bowl game and not return for the 2023 season.
Senior Colby Richardson will be the back up at both corner positions, Major Burns and Sage Ryan will handle the nickel position with seniors Greg Brooks Jr and Joe Foucha starting at safety.