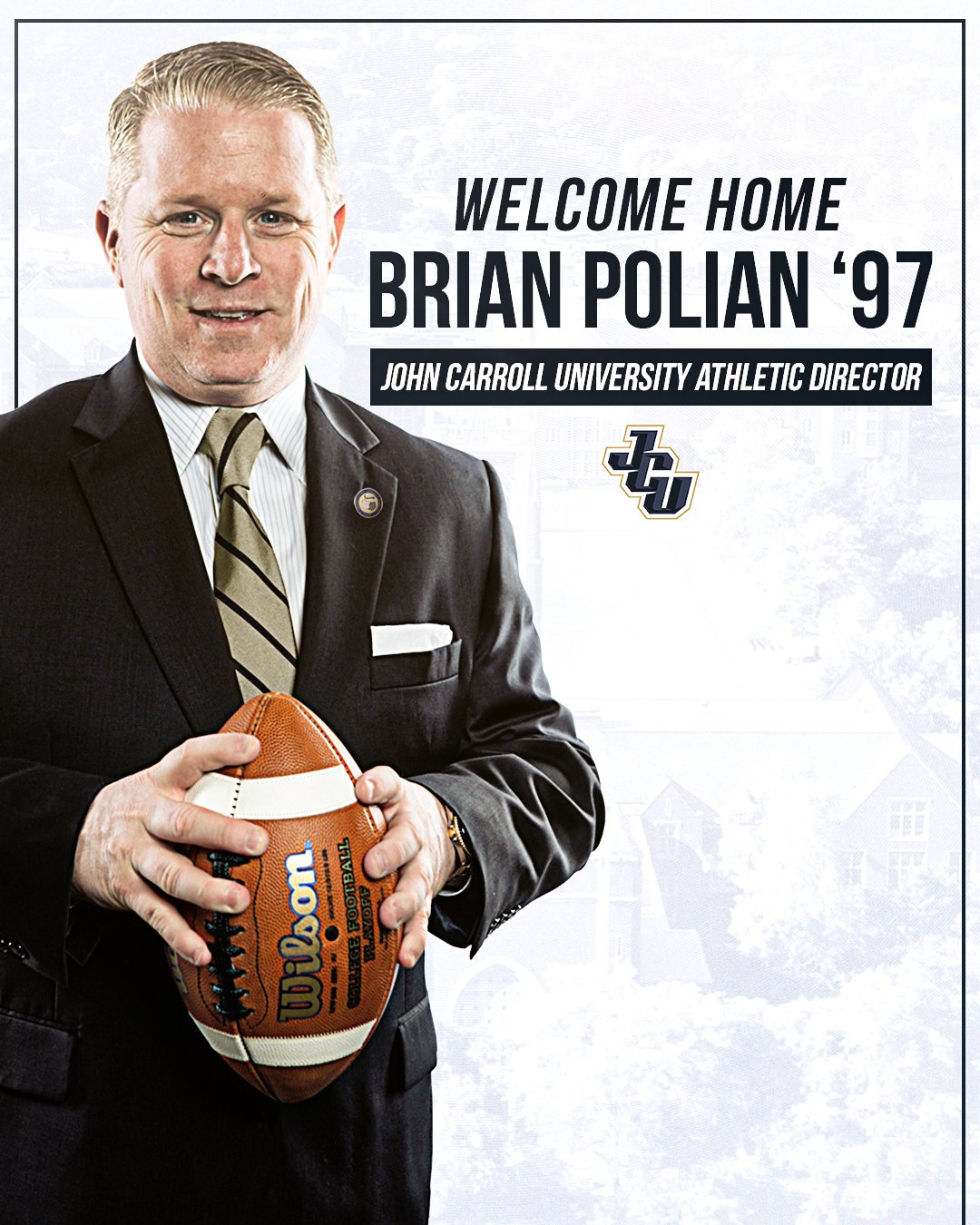 Brian Polian said he couldn't throw up any barriers when the opportunity to return to his alma mater and work in a professional capacity became a reality.
A year after serving as LSU's special teams coordinator and recruiting coordinator Polian, who had shifted to an off-the-field role for 2023, announced Tuesday that he was the new athletic director at his alma mater – John Carroll University – in Cleveland, Ohio.
He was scheduled to be introduced in his new role today at a news conference at the school. Division III John Carroll supports 24 NCAA Division III varsity sports and competes in the Ohio Athletic Conference.
"In 25 years of coaching, I have moved all over the country," Polian said in a university release from John Carroll University. "There are only a handful of places that have felt like home. John Carroll University and Northeast Ohio has always been one of those places. I am very grateful to President (Alan) Miciak for the opportunity to bring our family back to a community that we care for so deeply. It is truly a blessing, and we are incredibly excited to take on this new challenge."
Polian, the son of NFL Hall of Famer Bill Polian, graduated in 1997 from John Carroll where he was a four-year letterman. He went on to spend 25 years in college sports, the last one under Brian Kelly, helping LSU to a 10-4 record, SEC Western Division Championship and victory in the Citrus Bowl.
"Brian Polian has been a key figure in the success of our programs at Notre Dame and LSU as a coach, recruiter, and administrator," Kelly said in a JCU news release. "I have no doubt that he will use his knowledge, experience, and passion for people to make John Carroll University and Blue Streak athletics better in the future. We would like to wish Brian, Laura, and the family all the best as they embark on this new endeavor."
Polian, who began his coaching career under Nick Saban as a graduate assistant at Michigan State, worked his way up through the coaching ranks, becoming the head coach at Nevada in 2013-17 and leading the Wolfpack to a pair of bowl appearances. He also worked with Kelly for four years at Notre Dame in '17-'21 – helping the Irish to a pair of appearances in the College Football Playoffs.