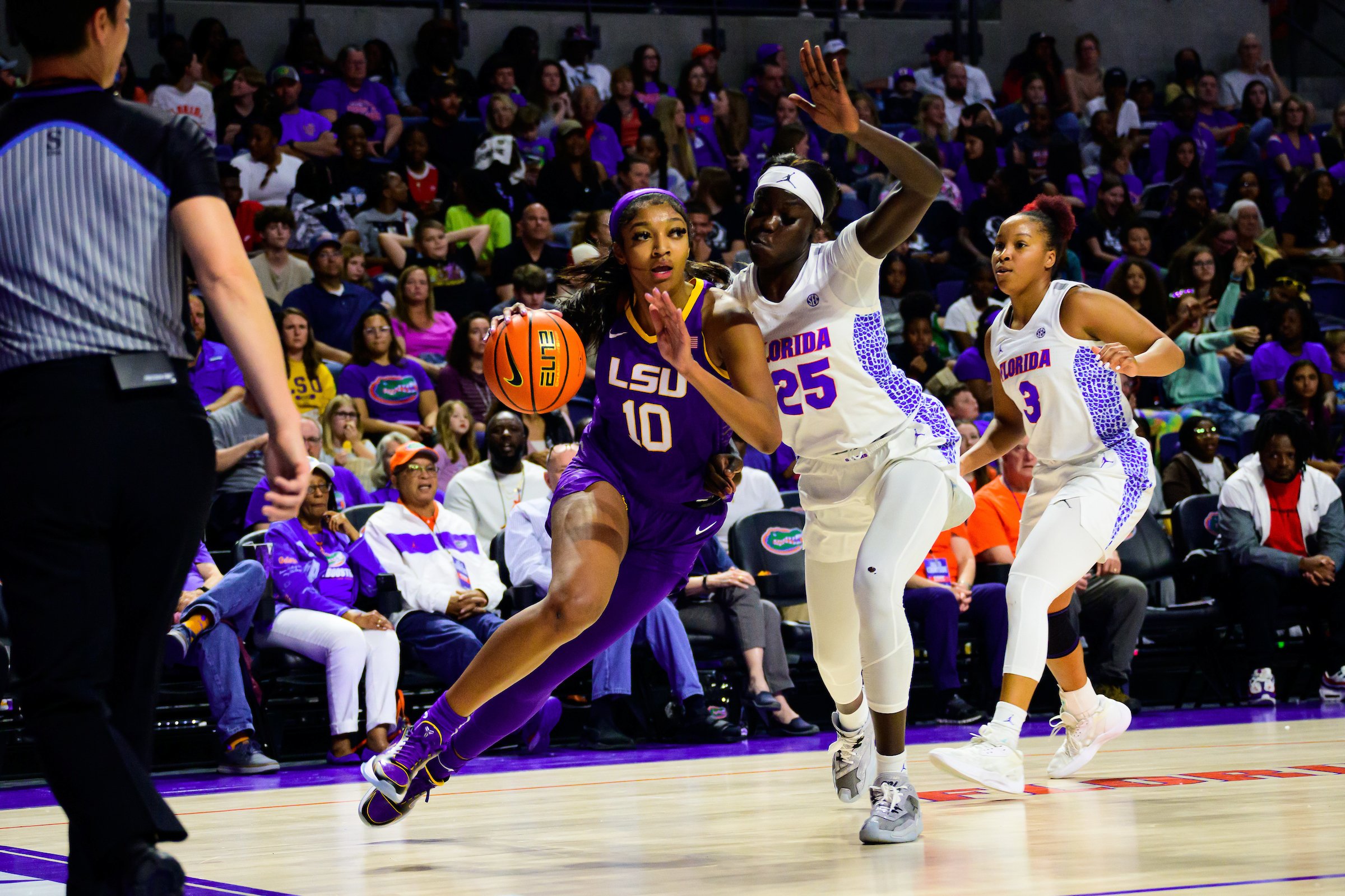 LSU's Angel Reese continued to pile up Southeastern Conference Player of Week awards with great regularity, picking up her league-high sixth of the season Tuesday from the league office.
Reese now has one more than Tennessee's Candace Parker in 2006-07 and Mississippi State's Teira McCowan in 2018-19.
Reese helped No. 5 LSU (25-1) to consecutive SEC games over Ole Miss and Florida to keep the Tigers second in the league's standings behind No. 1 South Carolina.
The Maryland transfer averaged 30.5 points and 18 rebounds with double-doubles in both of the aforementioned games. In the win over Ole Miss, Reese scored a career-high 36 points with 20 rebounds for her nation's best 20+/20+ game.
It was the first time since Maree Jackson did it in 1978 that LSU had a player score 30+ points and have 20 rebounds in the same game.
Reese's 36 points were the most in a game since Cornelia Gayden scored 49 in 1995.
In Sunday's road game against Florida, Reese has 25 points, 16 rebounds, five assists, three blocks and two steals. She became the first player in the SEC in the past 20 seasons at accomplish the feat.
Reese had registered 25 double-doubles in 25 of her team's 26 games, averaging 23.8 points and 15.5 rebounds. She needs two more double-doubles to equal the singe-season record of Sylvia Fowles.