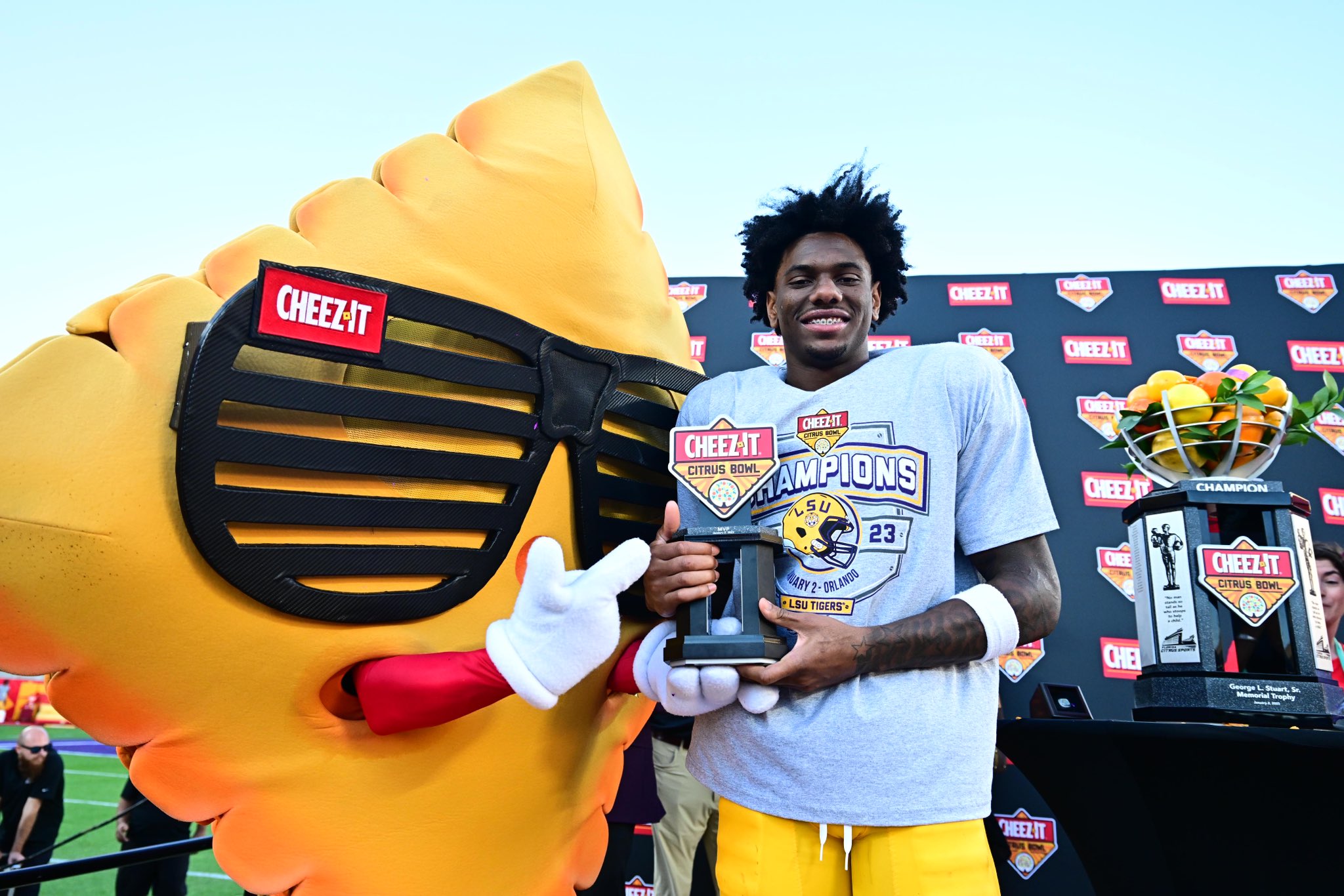 Junior wide receiver Malik Nabers, LSU's leading wide receiver in 2022, was arrested Monday evening in New Orleans for illegally carrying a weapon, both WAFB-TB and The Advocate reported.
Nabers, 19, is schedule to appear Tuesday in Magistrate Court before Magistrate Commissioner Jay Daniels for his bond to be set, according to the Orleans Parish Sherriff's Office.
According to Louisiana law, the illegal carrying of a weapon is a misdemeanor that carries a maximum fine of $500 and six-month sentence.
The LSU athletic department declined comment on the matter.
Nabers was arrested Monday at 9 p.m. but wasn't booked until Tuesday at 2 a.m. per jail records. He was released Tuesday morning on his own recognizance and wasn't required to post bail.
Nabers emerged as the team's top receiver and finished the season as the team's MVP a 63-7 victory in the Citrus Bowl against Purdue. He combined for 213 yards of total offense and two touchdowns.
The former Comeaux High standout was ruled ineligible when he transferred to Southside High in Youngsville for his senior season. He led LSU this past season with 72 catches for 1,017 yards and three touchdowns.
Nabers caught at least one pass in all 14 of his team's games, including a career-high nine receptions for 163 yards and a score against Purdue that included a 5-yard TD pass to quarterback Jayden Daniels. He wound up with 100-plus receiving yards in three of his last four games and averaged 14.1 yards per reception.