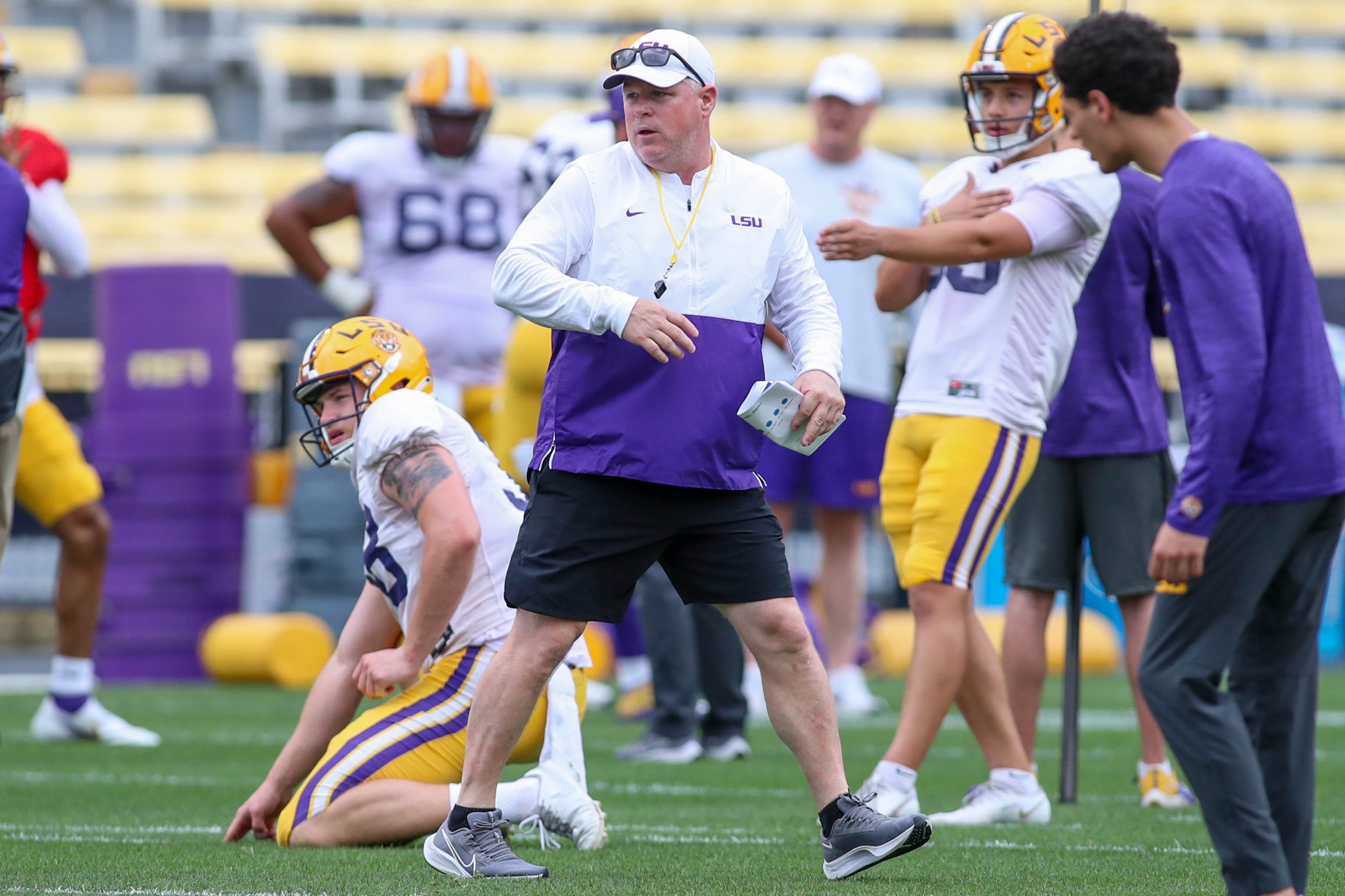 After one season on the job that brought about some outside criticism, LSU's special teams coordinator/recruiting coordinator Brian Polian will transition to an off-field job in 2023, ESPN's Pete Thamel reported.
Polian was the lone coach that followed head coach Brian Kelly from Notre Dame to LSU and his special teams units provided plenty of fodder for fans during the Tigers' 10-4 season that produced a SEC Western Division crown and Citrus Bowl victory.
Thamel said, according to sources, Polian would help Kelly manage the team's roster, NIL opportunities and the transfer portal, akin to the role of a college general manager.
Polian served in the same role of special teams coordinator/recruiting coordinator at Notre Dame for five seasons where his 2019 special teams were voted No. 3 nationally by Pro Football Focus.
Those same units came under scrutiny in LSU's season-opening 24-23 loss to Florida State in the Superdome. The Tigers had both a field goal and extra point blocked with the latter coming on the final play of the game to tie the game and send it to overtime.
LSU's kickoff and punt return units ranked near the bottom of the SEC in 2022.
The Tigers returned 17 kickoffs for an average of 19.8 yards with a long of 33 yards. That ranked 12th in the league with Noah Cain leading the way with seven returns for a 22.1-yard average and Jack Bech's five returns for a 18.4-yard average.
LSU ranked 13th with a 3.3 punt-return average in 16 attempts with Gregory Clayton Jr. leading the way with 11 returns for a 4.6-yard average.
There were positives, though, in transfer punter Jay Bramblett of Notre Dame ranking fifth in the SEC with a 44.5-yard average. He didn't have a punt blocked and had 18 of his punts land inside the 20.
Walk-on placekicker Damian Ramos led the Tigers in scoring with 85 points. Although he had two kicks blocked, he was 10-of-14 on field goals, including six of his last eight, and missed two extra points.