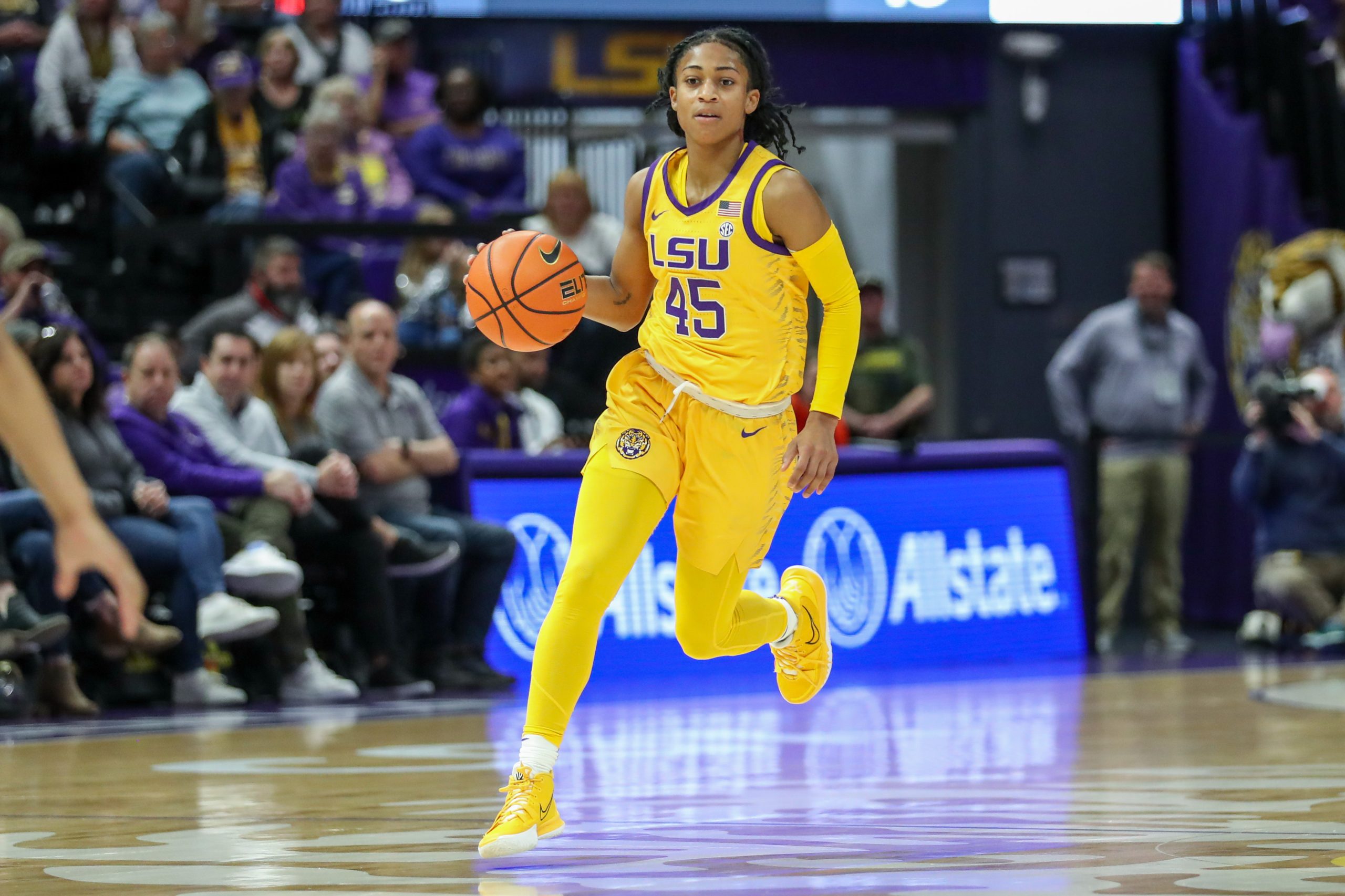 No. 3 LSU will play its final game before a week off and its highly anticipated road game at No. 1 South Carolina and sole possession of first place in the Southeastern Conference.
The Tigers (22-0, 10-0) will put their perfect record on the line at 1 p.m. Sunday at Texas A&M (6-14, 1-9) at Reed Arena.
The game will be televised by ESPN2 and can be heard locally on 107.3-FM.
"I expect to see a much-improved team," LSU coach Kim Mulkey said of A&M. "They're healthy now. They have players back that have been injured. They're winning. They're competing. It's hard to really do anything when your kids are injured. If you see them now and compare them to a month ago – much, much improved."
LSU defeated A&M nearly a month ago in Baton Rouge, 73-34, but the Aggies are expected to return Janiah Barker and Tineya Hilton who were injured and didn't play in the first meeting. Barker returned from a 10-game absence and scored 24 points in 20 minutes in a win over Georgia.
The Tigers are coming off their closes call of the season, rallying from a nine-point deficit in regulation for a 82-77 overtime win Thursday over Georgia.
Sophomore Angel Reese extended her school-record streak of double-doubles to 22 games with 23 points and 14 rebounds. Fifth-year senior guard Alexis Morris added 15 points and had four assists.