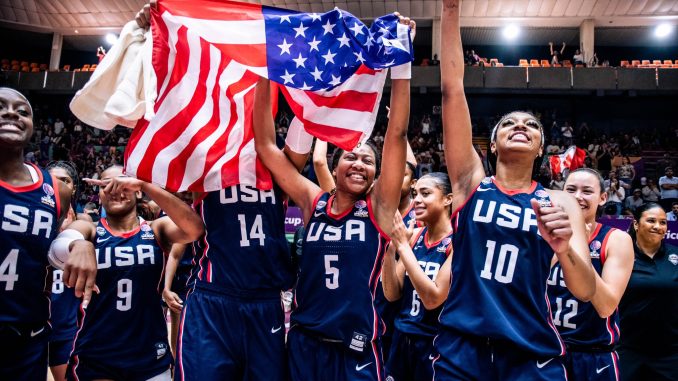 LSU All-America forward Angel Reese scored the go-ahead basket with 2:35 remaining and the U.S. women's basketball team went on to a 67-63 victory on Saturday over Canada in the semifinals of the 2023 FIBA AmeriCup in Leon, Mexico.
The top-ranked and reigning two-time AmeriCup champion U.S. team advanced to Sunday's championship game at 7:30 p.m. against Brazil, which stopped their 19-game winning streak with a 67-54 win during group play.
"They're an amazing team," Reese said of Canada. "They play together. They've been together probably a little bit longer than us. … But credit to our team. Everybody came in from the bench. I think (head coach Kamie Ethridge) said we had 31 bench points. Being able to come in and everybody played a great role. Everybody did their job and I think this was just a team win and I'm just happy for the team."
Reese, the Most Outstanding Player in LSU's first national championship run at the Final Four, was one of three players to score in double figures. The 6-foot-3 junior produced a double-double with 10 points and 13 rebounds to go with three blocked shots. UCLA's Lauren Betts had 12 points and Tennessee's Rickea Jackson 11 points and six rebounds.
Canada, which had five college players, overcame deficits after the first quarter (22-17), halftime (39-29) and third quarter (54-50) and took a 61-58 lead on a 3-pointer with 6:03 remaining.
The lead changed hands two more times when a putback from Reese gave her team the lead for good.
The Americans shot 38.8% (26 of 67), outrebounded Canada 48-43 and relied on a 31-0 showing from its bench.