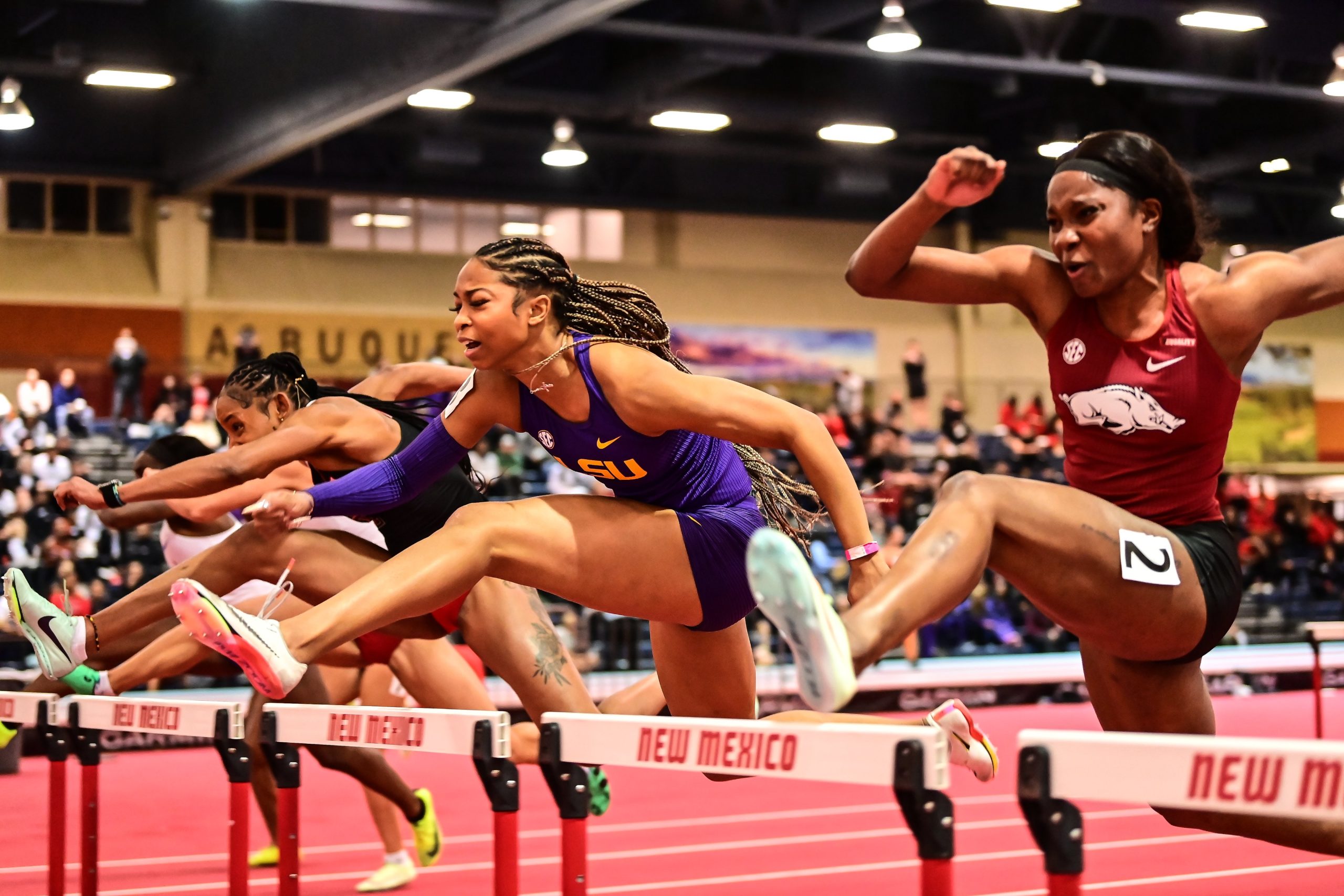 LSU's indoor track and field teams may not have had all of its bullets in the New Mexico Collegiate Classic, but the Tigers still made plenty of noise.
Sprinter Favour Ofili captured the 200 meters on the first day of the meet Friday and added a third-place showing in the 60 meters (7.21 seconds) Saturday for the Tigers who traveled with partial teams on both the men's and women's side.
Leah Phillips added a first-place mark for LSU on Saturday with a win in the 60-meter hurdles (8.02). Morgan Smalls was third in both the long jump (20-4 ½) and high jump (5-11 ¼) on Friday.
LSU's men received a second-place finish from Apalos Edwards in the triple jump (52-11).
LSU will divide its ranks next Friday-Saturday sending a group of competitors to two-day David Hemery Valentine Invitational at Boston University, and another group to the two-day Tyson Invitational in Fayetteville, Arkansas.