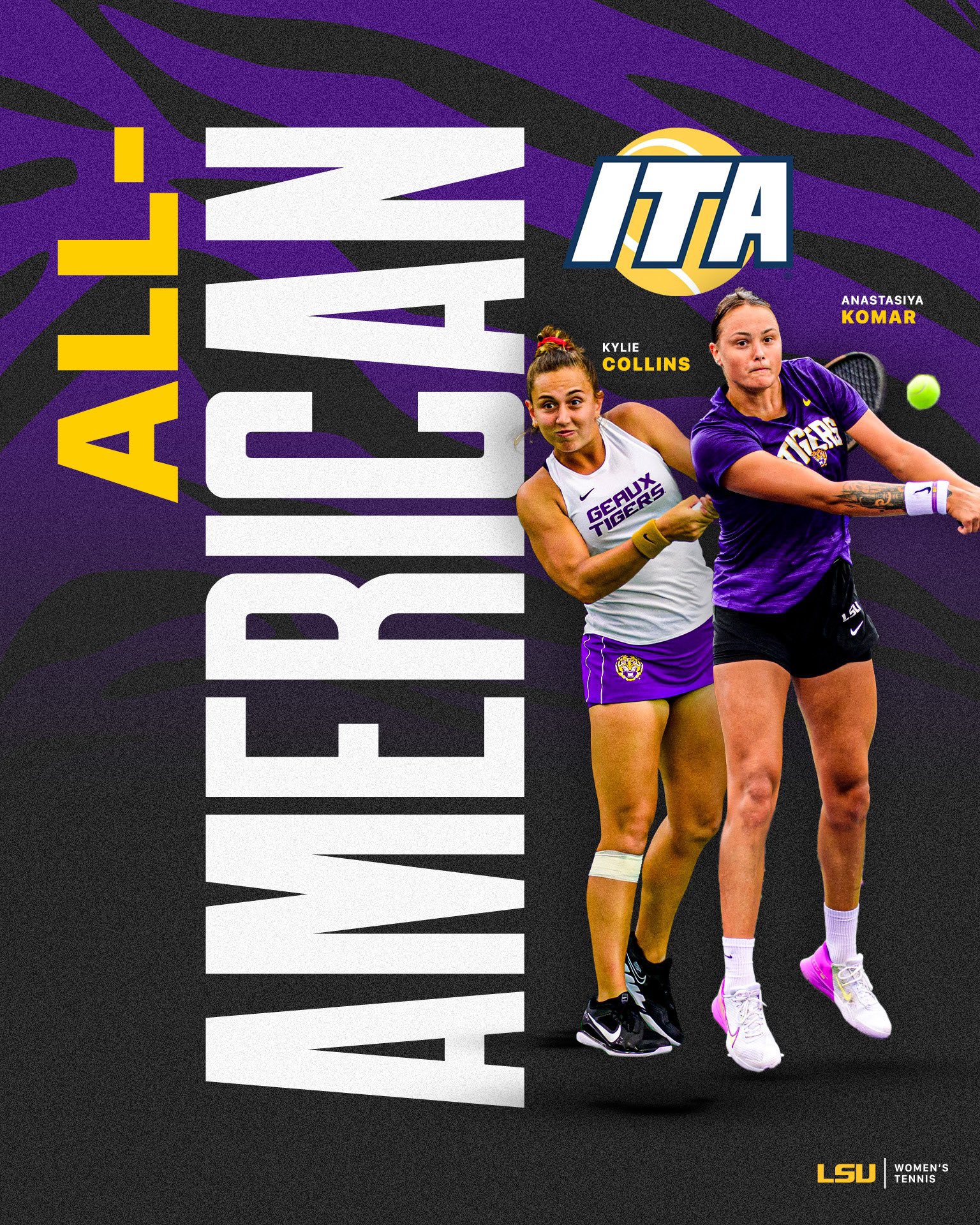 The LSU women's tennis team will have two players in the upcoming NCAA Championships, the NCAA announced Tuesday.
Redshirt freshman Anastasiya Komar was chosen to play in both singles and doubles competition by the NCAA Division I women's tennis subcommittee May 22-27 at the USTA national campus in Orlando, Florida after the team portion of the tournament, which runs May 17-20, is finished.  
Komar was named an ITA singles All-American with her selection as a top 16 seed.
Komar and Kylie Collins earned similar honors in doubles after they earned a top 8 seed. Collins is an at-large choice for singles play.
Komar went 33-7 this season, counting the fall, and was 19-2 in dual matches – including a 9-2 mark at No. 1 singles and 10-0 at No. 2. She was 11-2 in SEC play, tying her for the most wins in league place to earn a berth on the conference's first team.
She's the third player in program history to be honored in the same season on both the singles and doubles All-American teams, joining Bruna Colosio (2000) and Joana Valle Costa (2017).
Komar and Collins went 10-0 in doubles play and 8-0 in dual matches at the No. 1 spot in the lineup. They're LSU's first doubles team to receive All-American honors since 2018 when Jessica Golovin and Eden Richardson earned such distinction following their NCAA doubles crown.
For the second straight year Collins, a transfer from Texas, will be in the NCAA singles event. She won 13 matches, including the fall season, with eight coming in dual match play and four of those being at the No. 1 spot in the lineup.