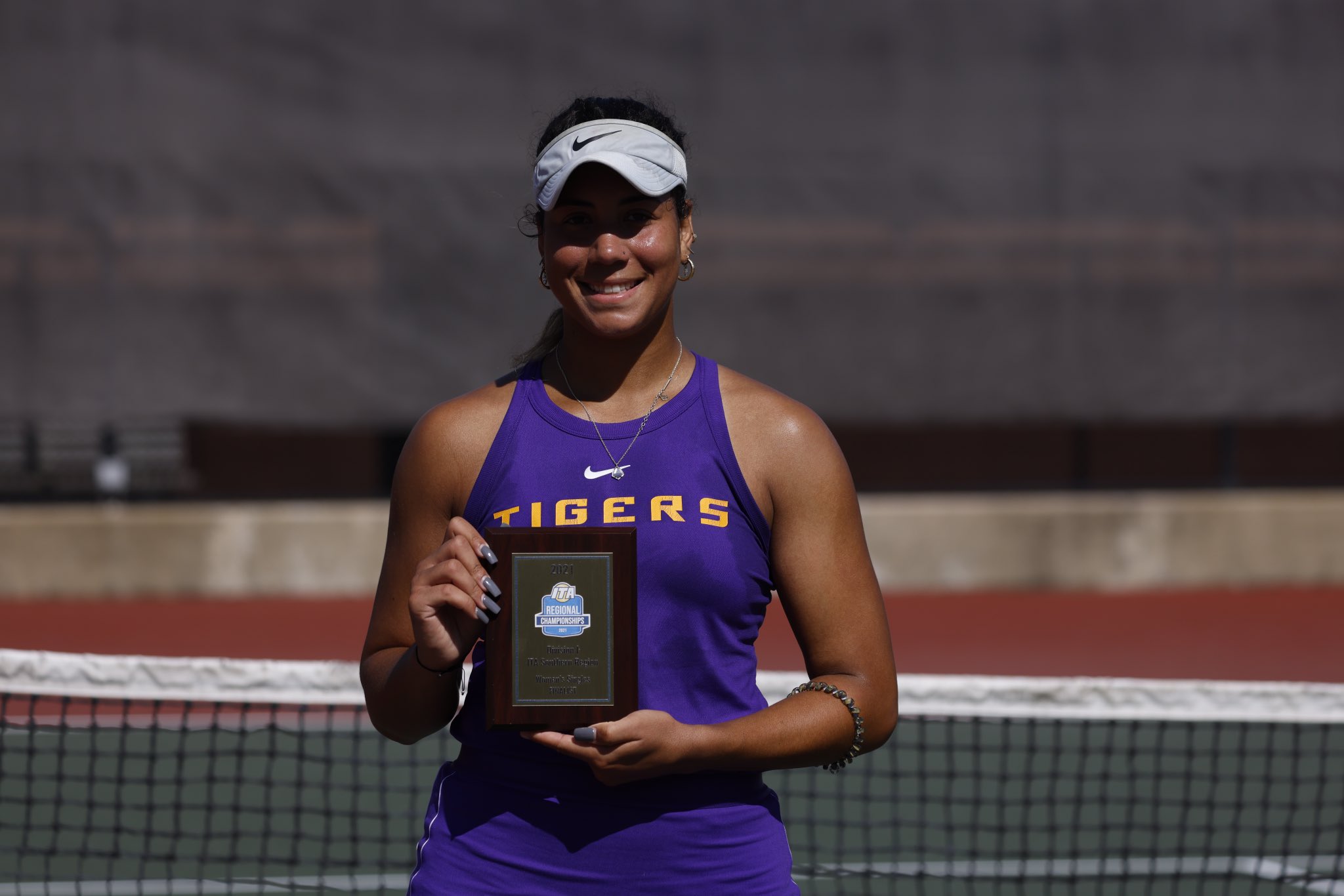 LSU junior Safiya Carrington concluded her run in the ITA Southern Regional singles bracket with a runners-up finish with a loss to to Ole Miss' Tiphanie Fiquet on Tuesday at the University of Alabama Tennis Stadium.
Carrington finished the tournament with a 5-1 record and earns a spot in the 2021 ITA Fall National Championships on Nov. 4 in San Diego.

Carrington and Fiquet opened the first set by trading games with Fiquet finding some momentum and pulled ahead and didn't look back to claim the first set, 6-2. The two players battled in a back-and-forth second set with Carrington opening up a 3-1 lead before Figuet rallied and tied the set at 3-3 and 5-5 before closing with a 7-5 win.