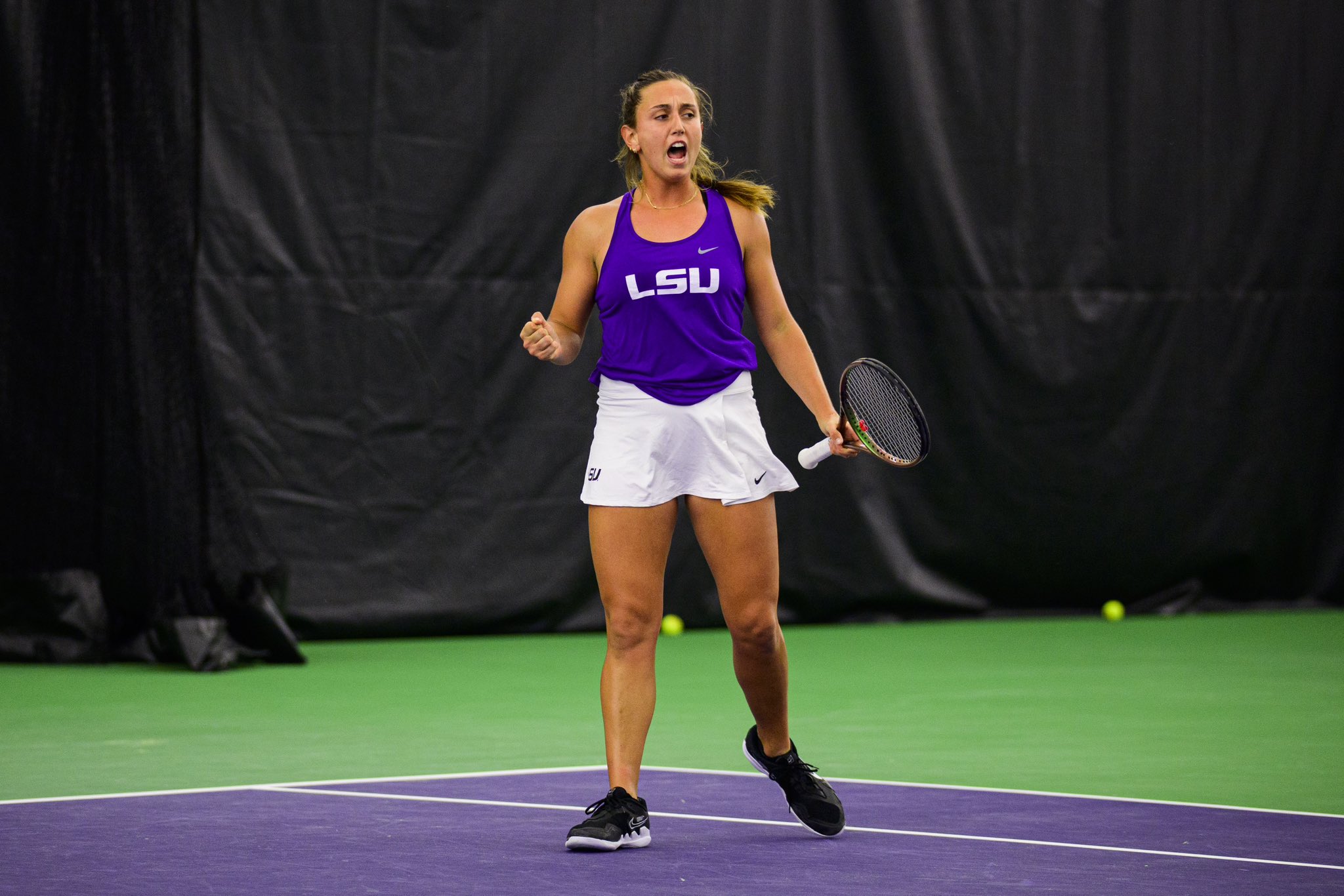 ORLANDO, Fla. – The doubles team of Kylie Collins and Anastasiya Komar survived a three-set thriller in Tuesday's NCAA doubles championships over Nebraska's Samantha Alicea and Raphaelle Lacasse at the USTA Campus.
LSU's duo improved to 11-0 became the first LSU duo to advance in the NCAA championship since Eden Richardson and Jessica Golovin in 2018. 
They will face a familiar foe in Wednesday's second round against Florida's Alicia Dudeney and Bentee Spee.
Weather forced a one-hour delay in the match that was forced to be moved indoors.
Komar and Collins split the first two sets with a 6-3 win and 4-6 setback before rallying for a marathon 14-12 win in the third set.
In the final set that went to a tiebreaker, Nebraska held a narrow lead throughout most of the set and led 8-6.
Collins and Komar battled back to go up 9-8 before the teams began trading points back and forth. The tiebreaker was tied at 12-12 when Collins and Komar strung together consecutive points to win 14-12.