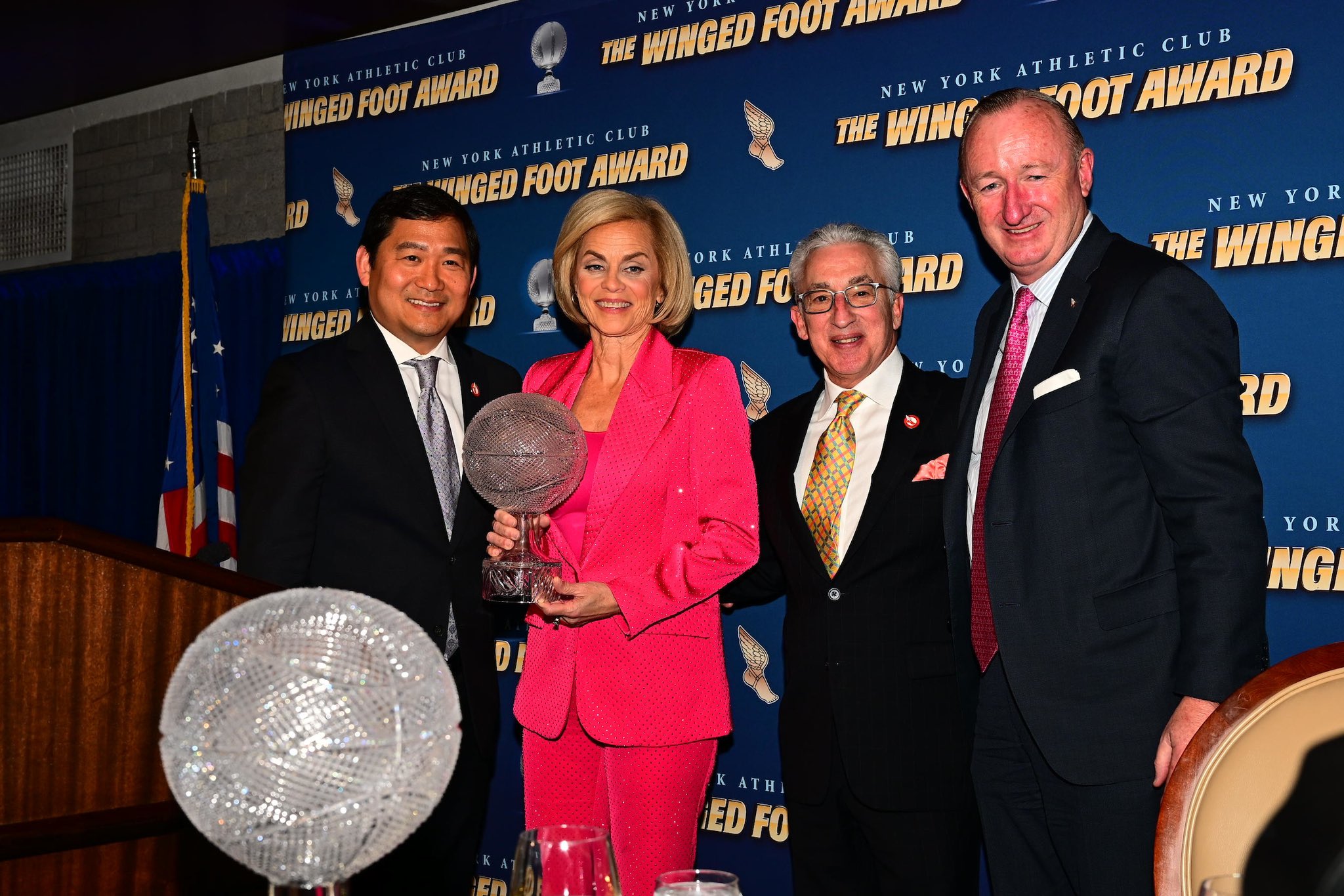 A month after leading LSU to the school's first NCAA national championship in basketball second-year coach Kim Mulkey was in New York reaping the benefits of her work.
For the fourth time in her career Mulkey was honored with the prestigious Winged Foot Award, given by the New York Athletic Club, for winning the 2022-23 national championship along with UConn men's coach Dan Hurley.
Mulkey also received the honor for winning national championships in 2006, 2012 and 2019 at Baylor and became the only women's coach in Division I to win national titles at two different schools and second to do it in her second season. She was presented this year's Winged Foot by the only other coach to lead a team to a national title in her second year, current ESPN analyst Carolyn Peck who led Purdue to the 1999 national crown.
Mulkey remains the only coach – male or female – to ever have won a national title as a player and assistant coach while at Louisiana Tech, and as a head coach at LSU and Baylor. She was also part of Team USA's gold-medal winning squad at the 1984 Olympics.
Mulkey also spent part of Tuesday with her entire coaching staff where she ceremoniously rang the closing bell on the New York Stock Exchange. She was joined on the balcony of the New York Stock Exchange by LSU president William Tate and members of her coaching staff.
A year after leading LSU to a 26-6 record and second round of the NCAA Tournament, Mulkey guided the Tigers to a 23-0 start this past season which culminated in a 102-85 victory on April 2 over Iowa at America Airlines Center in Dallas. The Tigers concluded the season with a 34-2 record and were represented by sophomore forward Angel Reese, who was the team's lone All-America representative by four different media outlets.