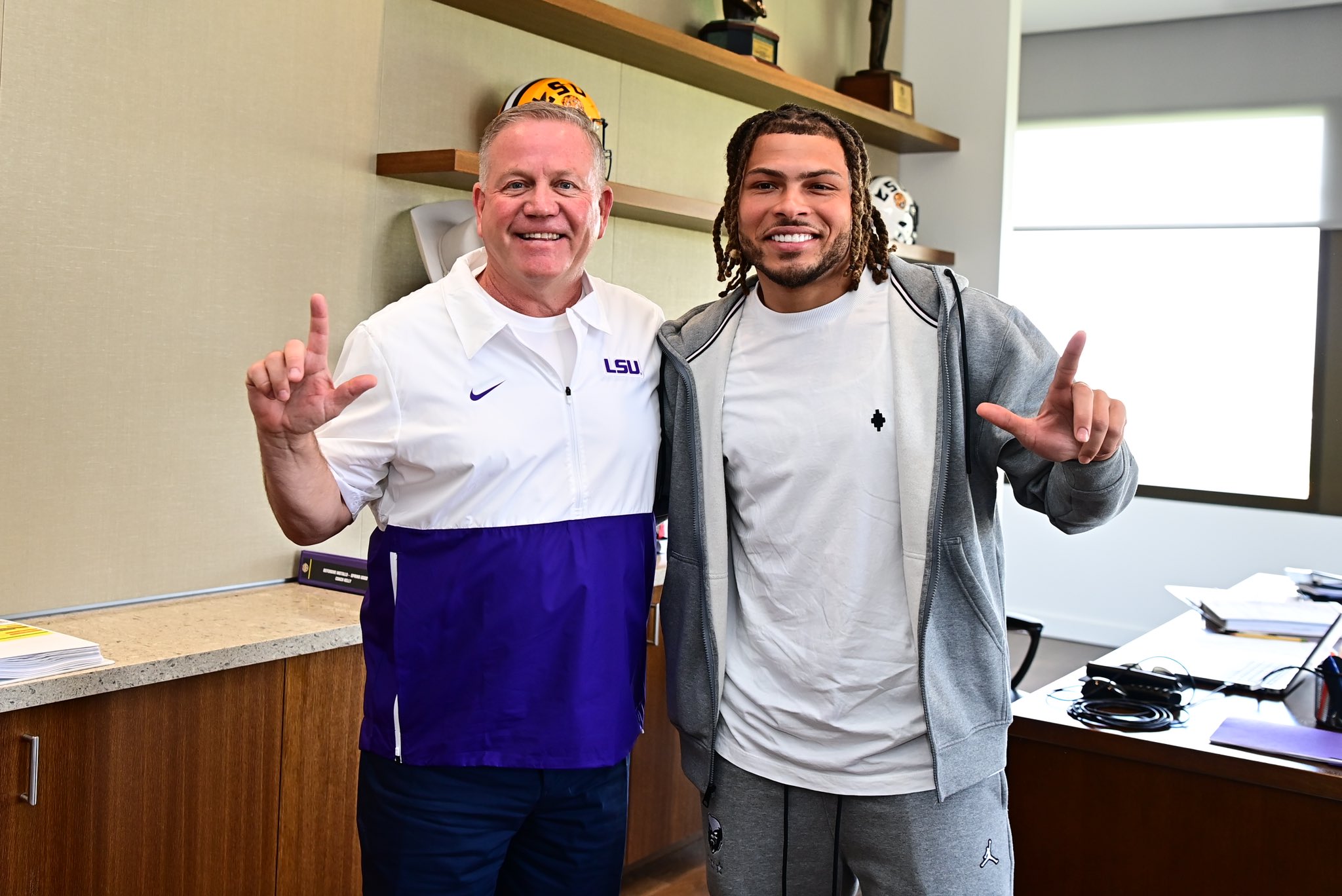 Brian Kelly seemed to understand why some might wonder.
So when he was asked Saturday why former LSU star Tyrann Mathieu addressed the team last week, the new Tigers coach was candid – and did not shy from the backstory of Mathieu, who he said was "such an incredibly productive player for LSU."
"His journey is so compelling, right?" Kelly said. "Dismissed from the program, but yet gave back financially to the university.
"That doesn't happen."
Mathieu overcame a tough New Orleans upbringing and played two seasons at LSU, winning the Chuck Bednarik Award as the college football's top defensive player in 2011.
   But Mathieu, who also overcame well-chronicled marijuana use issues to become a three-time NFL Pro Bowl pick and played on Kansas City's Super Bowl LIV-winning team in 2020, was dismissed by former LSU coach Les Miles in 2012 for undisclosed violation of team rules.
Now a free agent after stops in Arizona, Houston and the Chiefs, Mathieu donated $1 million to LSU in 2019 to aid the program's football facilities.
"What makes him tick," Kelly said, "is the things that I talk about.
"He's built on the fundamentals of attention to detail, and commitment, and hard work. So, we were able to share his story with our team. And it came from him. … It was Tyrann Mathieu talking about it. So that resonates, right?"
Part of the message from Mathieu, 29, a.k.a. the "Honey Badger," was that he could not care less about what he's accomplished on the field.
"When I was young, it moved me. I wanted … all the things I've got now," he said. "But that don't move me no more.
"What moves me is seeing the next dude do what he's supposed to do, be who's he's supposed to be. Because for a long time I wasn't who I was supposed to be. It's about the growth. It's about the steps we take to be who we know we can be."
Hearing the words from Mathieu's own mouth, Kelly readily conceded, meant much more than hearing them from him.
   "It's not the head coach talking about it," Kelly said. "It's a guy that they revere. When you have somebody of that stature amongst your team talking in the same terms that I've been talking about, certainly it resonates."