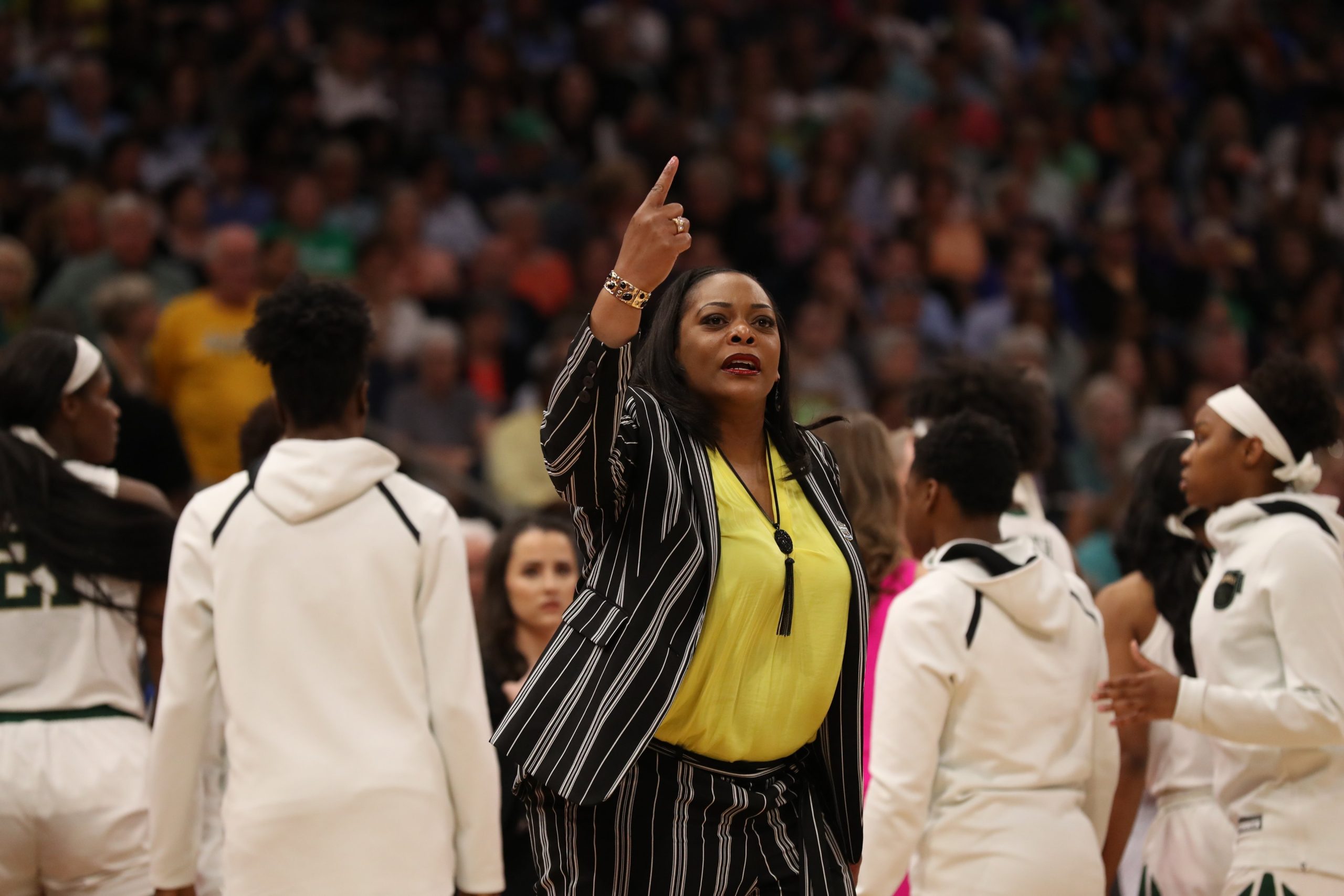 It's an inevitable part of the job that once a program achieves a level of success, other programs in search of obtaining or maintaining such a level come calling.
Just over two weeks after guiding LSU to a 26-6 record and spot in the second round of the NCAA Tournament, first-year head coach Kim Mulkey will be in the market for a new associate head coach.
Sytia Messer, who spent a total of nine years with Mulkey at Baylor and LSU, was hired to become a head coach for the second time in her career, accepting the overture from Central Florida on Sunday the school announced.
The school will hold a formal news conference Tuesday and introduce Messer, who will succeed Katie Abramson-Henderson. After six years Abramson-Henderson, who led the Knights to a 131-49 record, three appearances in the NCAA Tournament and three in NWIT, accepted a similar position at her alma mater – the University of Georgia – last weekend.
Central Florida (26-4) was the Atlantic-10 Conference regular-season and tournament champions. The No. 7 seed Knights won their first NCAA tournament game before losing 52-47 to eventual national finalist UConn.
"For decades, Orlando has been a place where dreams come true, and becoming the head coach of the women's basketball program at UCF is a dream come true for me," Messer said in a university release. "My vision aligned perfectly with UCF's vision for success, and I can't thank Dr. Alexander Cartwright and (UCF athletic director) Terry Mohajir enough for selecting me to lead this program. I also want to share how much I truly respect the work of each head coach who preceded me in this endeavor and thank them for all that they poured into the program and the young women that have competed and graduated from UCF. I am eager to start a new era of UCF basketball. Let's go Knights!"
Messer, a 2000 graduate at Arkansas where she started in 96 games for the Razorbacks, was part of a healthy run of success at Baylor under Mulkey who decided to leave for LSU last April. Messer was part of eight Big 12 Conference championships, six league titles, six Elite 8 appearances and the 2019 national title with the Lady Bears.
Messer, who oversaw recruiting and scouting at Baylor, worked with all positions at LSU as well as overseeing recruiting and scouting. The Tigers, who were selected to finish eighth in the SEC regular season, wound up second and hosted the first-and-second rounds of the NCAA Tournament where they lost to Ohio State.
This marks the second time Messer will serve as a head coach during her 22-year coaching career. She led Tennessee Tech to a 54-41 record over a three-year span between 2009-12, a mark that included the Ohio Valley Conference regular season in 2011 when she was named the league's Coach of the Year. The Golden Eagles twice participated in postseason play after making consecutive trips to the OVC's tournament title game.
"It quickly became crystal clear that Sytia was the right coach for us at the right time," says Mohajir. "She has played and coached in multiple Final Fours. She has recruited and developed a long list of great players in the ACC, the Big 12 and this last year the SEC. She played a major role in a great run at Baylor, and she has been an accomplished head coach. Sytia understands what it takes to be successful on and off the court – and that will make her a great fit at UCF."