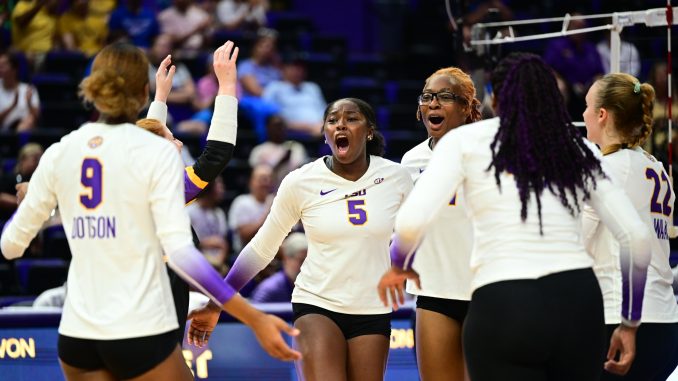 LSU's volleyball team, which split a pair matches with visiting UCLA, featured the SEC's Freshman of the Week in Jurnee Robinson.
Robinson, a native of Simpsonville, South Carolina, helped the Tigers on Friday to a 3-2 win with 23 kills, three blocks and an ace. She followed that up in Saturday's five-set setback with 23 kills and 10 digs for her first career double-double.
She averaged 4.60 kills per set for third in the SEC and .319 hitting percentage in 10 sets and ranks second in the league with 46 total kills.
LSU (1-1) travels to take part in Creighton's Blue Jay Invitational. The Tigers face Northern Iowa on Friday at 3:30 p.m. and host Creighton at 5 p.m. Friday.