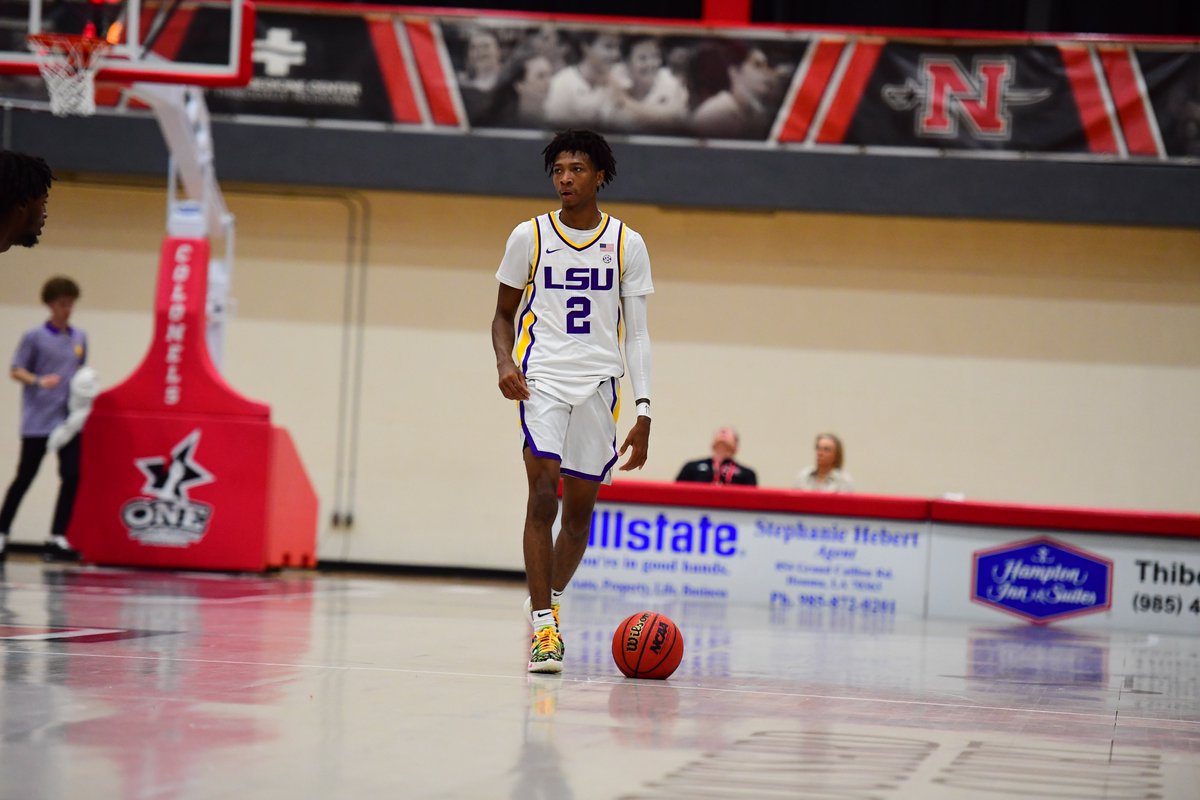 LSU men's basketball coach Will Wade's first priority diving into the transfer portal in the off-season was finding an experienced point guard to replace Javonte Smart, who decided to turn pro after starting 58 of 59 games in the last two seasons.
He found senior Xavier Pinson, a rail-thin 6-2, 154-pound starter from Missouri where in three seasons he started 49 games and averaged 10.3 points and 2.7 rebounds. In three games vs. LSU, Pinson averaged 10.3 points and 4 assists in 20.6 minutes.
"He's started on an NCAA tournament team from a winning program in the SEC," Wade said of Pinson. "When you watch the film, when you look at his metrics, there's a lot to like. He's got a good presence. There's a calmness to him, he's able to run the team. He's good at penetrating the seams, like knocking down the first domino to get the defense in scramble mode."
While Pinson is penciled in as the Tigers' starting point guard, his backup may be LSU's lone returning guard who saw extensive playing time last season.
Sophomore point guard Eric Gaines averaged 2.5 points, 1.4 rebounds and 1.2 rebounds off the bench as a freshman. The 6-2 Gaines, who's up to 160 pounds after adding 10 pounds in summer workouts, is capable of having top-notch performances, like his 10 points and 5 rebounds in LSU's SEC tourney win over Arkansas.
"Gaines is fast in transition at getting the ball upcourt," Wade said. "He's playing more under control in our halfcourt offense, he's playing more off two feet. He has worked hard on his shot in the off-season and I think we're going to see the benefits of that. He also has spent a lot of time learning how to process the game and think the game quickly at a high level.
"Last year, it was just his natural talent. Now, you add the natural talent with some thinking and some intellect, and I think you're going to have a great player."
Freshman Justice Williams, who was ranked as the nation's 54th best recruit in the Class of 2021 by 247sports, could see some playing time. But the plan for now is to redshirt him.
The 6-3, 170-pound Williams, who finished his high school career at Montverde (Fla.) Academy after excelling at Roman Catholic High in the tough Philadelphia Catholic League, is another scorer who can bring instant offense.
"He's a different type of point guard than we've had," said Wade, who added Williams had been slowed in preseason camp by injuries. "He passes first, he rebounds, he gets everybody involved. He's very cerebral, even more cerebral and pass first than Pinson is."
Wade said the starting shooting guard spot is up for grabs, especially since the Tigers' most heralded starting candidate sustained a torn anterior cruciate knee ligament in mid-October.
Sophomore Adam Miller, an Illinois transfer and the 2020 Illinois Mr. Basketball and a two-time Illinois Gatorade Player of the Year from Peoria (Ill.) Morgan Park High, had been the favorite to get first dibs at shooting guard.
He started all 31 games as a freshman last season for the Illini and was fifth on the team in scoring with an average of 8.3 points. This past summer, he played for the USA's gold-medalist World Cup team.
And then came the injury that should sideline him the rest of the season. Before the 6-2 Miller got hurt, Wade had been impressed with his skill set.
"Miller is a very talented scorer and shooter," Wade said. "He's developing being able to handle the ball and make decisions and make reads. He's a good defender, tough and physical."
Now that Miller is sidelined, an interesting alternative at shooting guard is 6-5 sophomore Mwani Wilkinson, a swingman-type who started 14 games as a freshman small forward last season. He shot 78.4 percent (40 of 51) from the field, mostly around the basket and averaged just 1.8 field goal attempts per game. In six games, he never had a single field goal attempt.
But Wilkinson apparently went home to Las Vegas this past summer, worked with a trainer and developed a dependable catch-and-shoot jumper.
"Mwani plays a bit of everywhere," Wade said. "He's just someone we trust when he's out on the court. He's a tremendous defender, very good offensive rebounder. He's made a big jump offensively, he's definitely going to be an offensive threat this year."
The likely solution at shooting guard may now be freshman Brandon Murray, a solid 6-5, 214-pound baller who played at IMG Academy last season. Two seasons ago at Baltimore (Md.) Poly High, he averaged 21.7 points while hitting 65 percent from the field. He was named Mr. Basketball in Maryland by the state basketball coaches association, Baltimore City Player of the Year and his team won Maryland 3A state championship.
"He's going to play quite a bit for us," Wade said of Murray. "He's tough, hard-nosed and physical. And he really scores the ball at a high level. He's a good shooter, guards, rebounds, he's just a tenacious player."
Wade was ahead of the pack recruiting Murray. When Murray signed with LSU last November in the early signing period, he was rated as the 146st best high school recruit nationally by 247sports.com.
By the end of his IMG season, he had jumped 61 spots and was ranked 85th nationally.
"We were able to recruit him in person (because of COVID-19), but we saw his film and we had people we trust in evaluation said some really good things about him."
Other guards on the bench for the Tigers are three walk-ons – sophomore Brandon Egemo, junior Parker Edwards and junior college transfer Spencer Mays, younger brother of former LSU All-SEC first-team guard Skylar Mays.
GEAUX FIGURE
3 All-SEC first-team guards (TREMONT WATERS, SKYLAR MAYS, CAM THOMAS) in WILL WADE'S first four seasons as LSU head coach
5 LSU guards (PETE MARAVICH, HOWARD CARTER, MAHMOUD-ABDUL RAUF, BEN SIMMONS, CAM THOMAS) have been NBA first-round draft choices
23 Points per game last season averaged by freshman CAM THOMAS, the fifth LSU guard (SPARKY WADE, PETE MARAVICH, RONNIE HENDERSON, MAHMOUD ABDUL-RAUF) to lead the SEC in scoring
NEXT MAN UP
BRANDON MURRAY
IMG Academy graduate formerly of Baltimore (Md.) Poly blossomed late into a big-time scorer with a quick-trigger jumper.