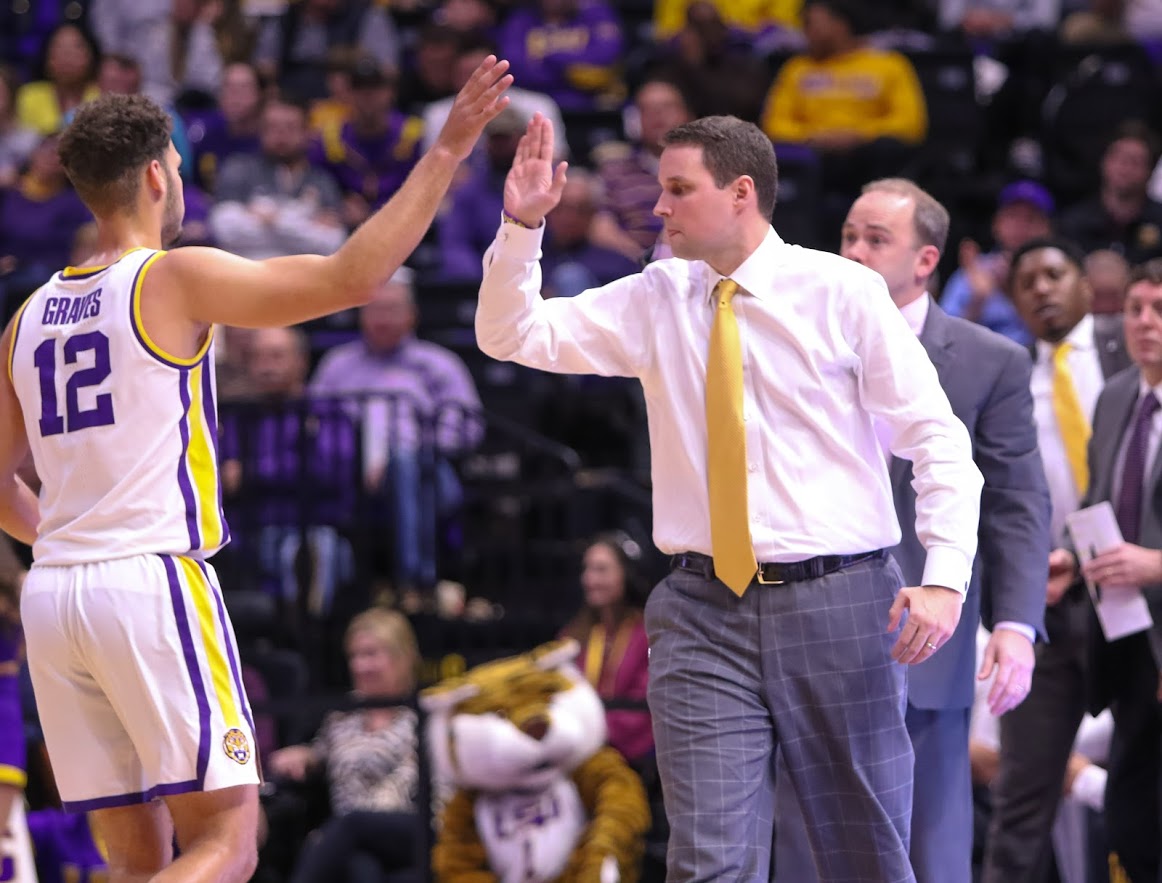 Sports Illustrated reported sources said LSU men's basketball coach Will Wade was interviewed last Wednesday and Thursday as he answered questions related to the NCAA investigation of his program.
The interview might be a significant step toward finalizing that inquiry and ultimately issuing a notice of allegations (NOA) to the school. One additional interview with an LSU assistant coach is scheduled for this week.
If Wafe is charged with a Level I or Level II violation—major infractions—he can be fired without cause, according to an amended contract he agreed to in spring 2019. An initial Nov. 1 target date for delivering an NOA to the school has been extended. An NOA could be delivered during the upcoming basketball season.
Wade has been under fire since March 2019 when Yahoo Sports reported he was heard on an FBI wiretap with Christian Dawkins, a former runner for an NBA agent and aspiring business manager, in which Wade discussed the offer to sign coveted guard Javonte Smart. The conversation was telecast in an HBO documentary in March.
Wade, who was suspended by LSU and then reinstated after those reports, denied doing business for players with Dawkins.
In August 2020, the NCAA enforcement staff received information Wade either arranged for or offered impermissible payments.
The documents said the NCAA's enforcement staff said Wade "arranged for, offered and/or provided impermissible payments, including cash payments, to at least 11 men's basketball prospective student-athletes, their family members, individuals associated with the prospects and/or nonscholastic coaches in exchange for the prospects' enrollment at LSU."
Even with the NCAA microscope, Wade's program has continued to thrive. His 2020 and 2021 recruiting classes ranked 4th and 6th nationally by the 247Sports. His 2022 class has two commits, but one is Julian Phillips who is rated the second best high school power forward in the nation.
Wade, 82-39 overall (67.8 percent) and 48-24 in the SEC (66.7), is starting his fifth season with LSU. He posted 18 or more wins in each of his first four seasons. The Tigers won the SEC regular season championship in 2019, finished tied for second in 2020 and was third a year ago. They advanced to NCAA tourney Sweet 16 in '19 and to the second round last season after 2020 tourney was canceled by the COVID-19 pandemic.
"We just narrow our focus, we can't worry about all that stuff," said Wade on Wednesday at his first face-to-face media session since just before the start of the COVID-19 pandemic in March 2020. "You guys can probably tell I don't care what people think. It doesn't bother me very much. It doesn't bother my guys very much.
"We pretty insulated over here (in the basketball facility) from things that go on. We just lock in, focus on our team and focus on winning. At the end of the day, it's about winning and we've won. We're the only team in the SEC to be in the top three (of the league) the last three years.
"Truth be told, the distractions are stuff I have to deal with, nobody else in the program has to deal with the distractions. I'm built for that."