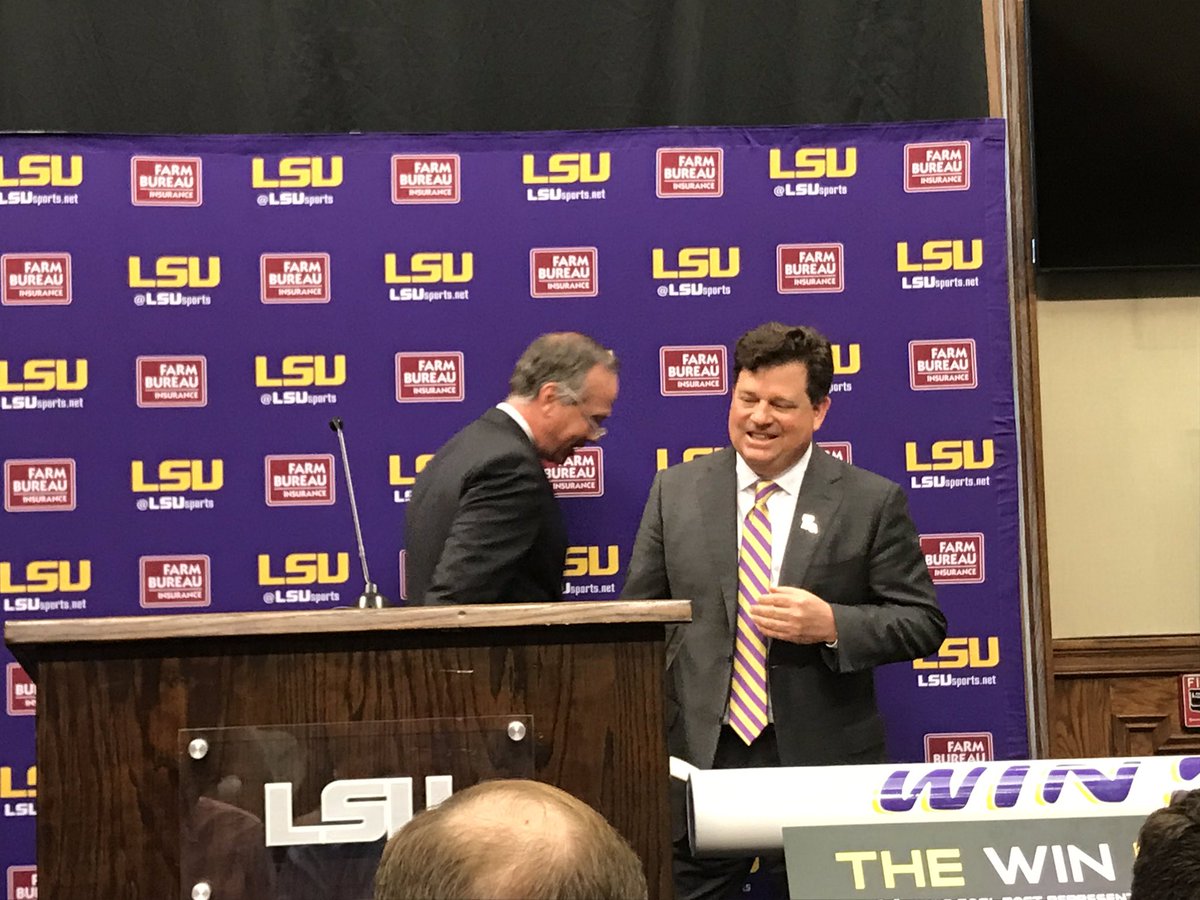 The LSU Board of Supervisors will vote on a contract extension for athletic director Scott Woodward and a proposed expansion of LSU's athletic training facilities on Friday, according to the board's meeting agenda.
Woodward's deal, a six-year contract that he signed in May 2019, was set to expire in 2025. This proposed extension, pending approval by the board, would have Woodward under contract until 2029.
Woodward is set to earn $1.37 million this year and $1.85 million per year starting in 2023-24 until the deal expires, according to the agenda. Those figures do not include potential performance and academic bonuses.
The board also will vote on a proposed expansion of LSU's athletic training facility and recovery room at LSU's Football Operations Facility, the same project LSU football coach Brian Kelly pledged $1 million toward renovating earlier this month.
The renovations will place the new facility in between the football practice fields closest to the LSU Football Operations Facility. The proposed budget for project, according to the agenda, is $20 million and will be fully funded by the Tiger Athletic Foundation.