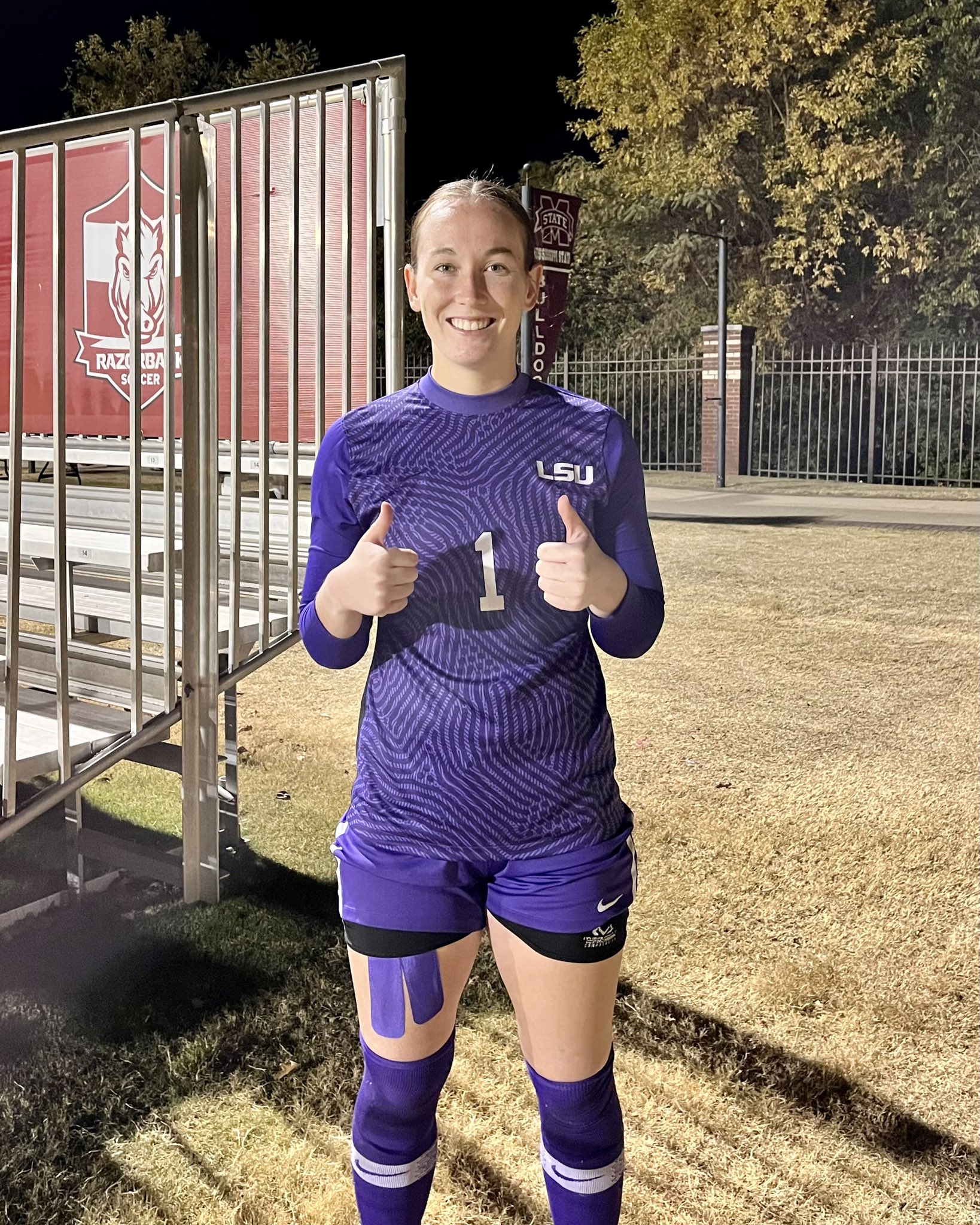 LSU senior Mollee Swift continued to add to her resume as one of the school's top goalkeepers.
Swift turned in her second straight shutout and LSU battled to a 0-0 draw Thursday at No. 9 Arkansas during Southeastern Conference action.
"I am thrilled to get a point on the road at a place like Arkansas," LSU soccer coach Sian Hudson said in a university release. "Coming here and playing against a team that is incredibly direct and just really difficult to play against; I am proud of the defensive efforts for another clean sheet on the road. Mollee Swift had an unbelievable game in goal for us and the back four stood really strong against a lot of aerial threats from Arkansas."
LSU (8-3-5, 3-2-3 in SEC) literally played defense for a majority of the match.
Arkansas (10-3-2, 5-2-1 in SEC) put up a total of 21 shots, including nine on goal, but was rebuffed by Swift, who finished with nine saves. It was the third time this season the Razorbacks were held scoreless in a match.
Swift improved her career saves total to 260 which is third on the school's career list which trails No. 1 Caroline Brockmeier's 287. Swift also notched her 20th career shutout, which also ranks her third all-time and trails No. 1 Mo Isom's 30.
LSU had one shot in the first half and finished with five for the game. Raelynn Prince took the team's first shot on goal in the 78th minute and Mollie Baker added two more in the 83rd and 85th minutes.
The Tigers return home to host Auburn at 1 p.m. Sunday.