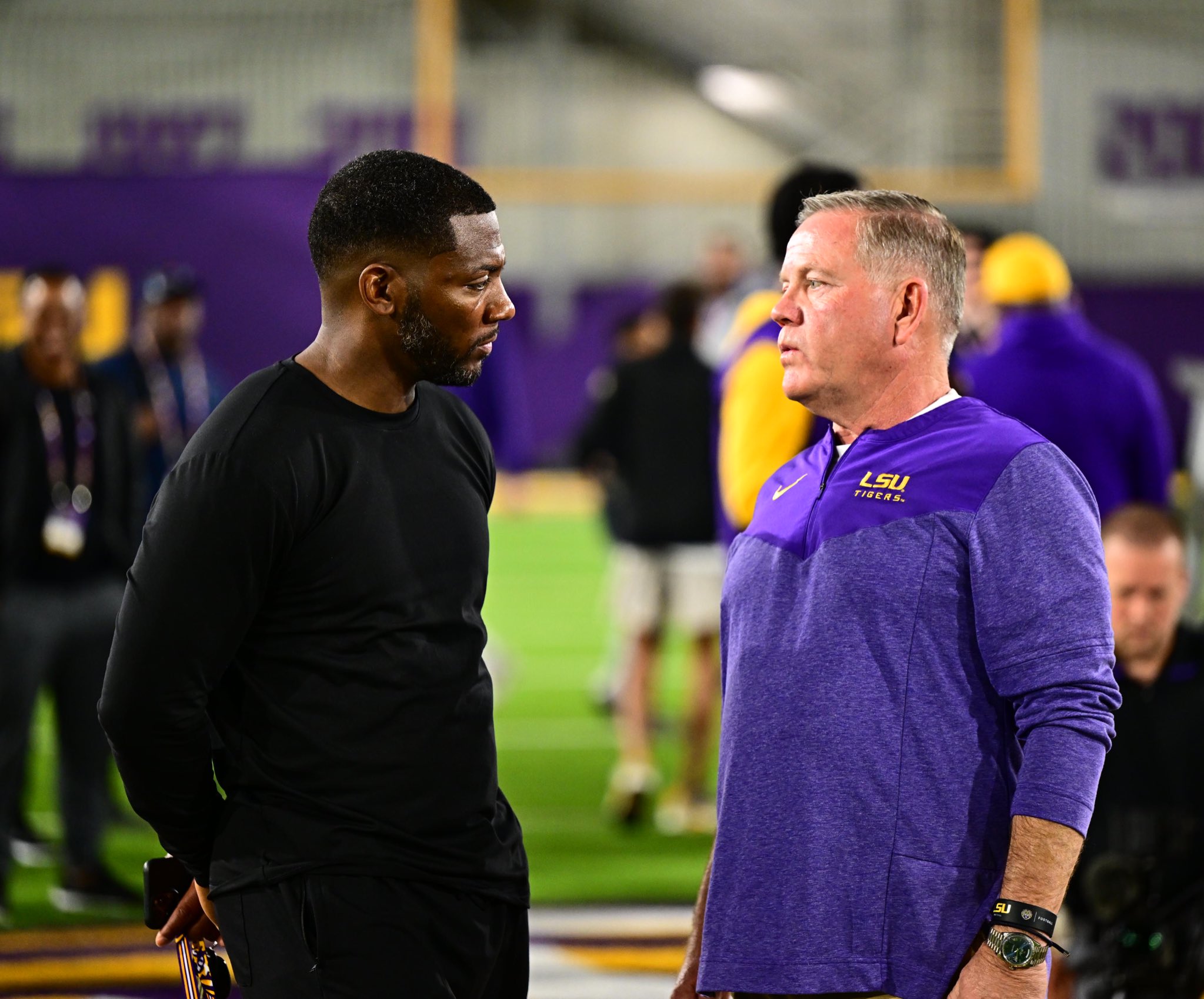 Former LSU football standout Ryan Clark added another accolade to his list as he was named winner of the "Outstanding Personality/Studio Analyst" category at the 44th annual Sports Emmy Awards on Monday night.
Clark, who earned All-SEC honors as a senior in 2001, has been with ESPN since 2015 where he serves as an analyst and contributor for shows such as NFL Live, SportsCenter, Get Up! And First Take. He is also co-host for the popular podcast The Pivot as well as DC and RC.
Clark beat out stars Shaquille O'Neal, also of LSU, Charles Barkley, Jay Bilas, Kenny Smith, Tom Verducci and Nate Burleson to win his first Sports Emmy.
Clark graduated from LSU in December of 2004 with a degree in mass communications.
On the field, Clark was a three-year starter in the secondary for the Tigers, helping LSU to the 2001 SEC Championship, its first league title since 1988. LSU beat Tennessee, 31-20, in the 2001 SEC Championship Game in what was the first appearance in the league title game for the Tigers.
Clark's LSU career ended on a high note as he had five tackles and a sack for a 13-yard loss in the 47-34 win over Illinois in the 2002 Sugar Bowl. The victory was LSU's first in a Sugar Bowl since 1968.
Following his LSU career, Clark signed a free agent contract with the New York Giants and then spent 13 years in the NFL with three teams – Giants, Pittsburgh Steelers and the Washington Redskins. He won a Super Bowl with the Steelers and made the Pro Bowl in 2011. He capped his 13-year NFL career with 929 tackles and 16 interceptions.
He retired from the NFL in February of 2015. Clark resides in Baton Rouge and remains active at LSU. In April he served as the host for LSU's student-athlete awards show – The Mikey Awards.