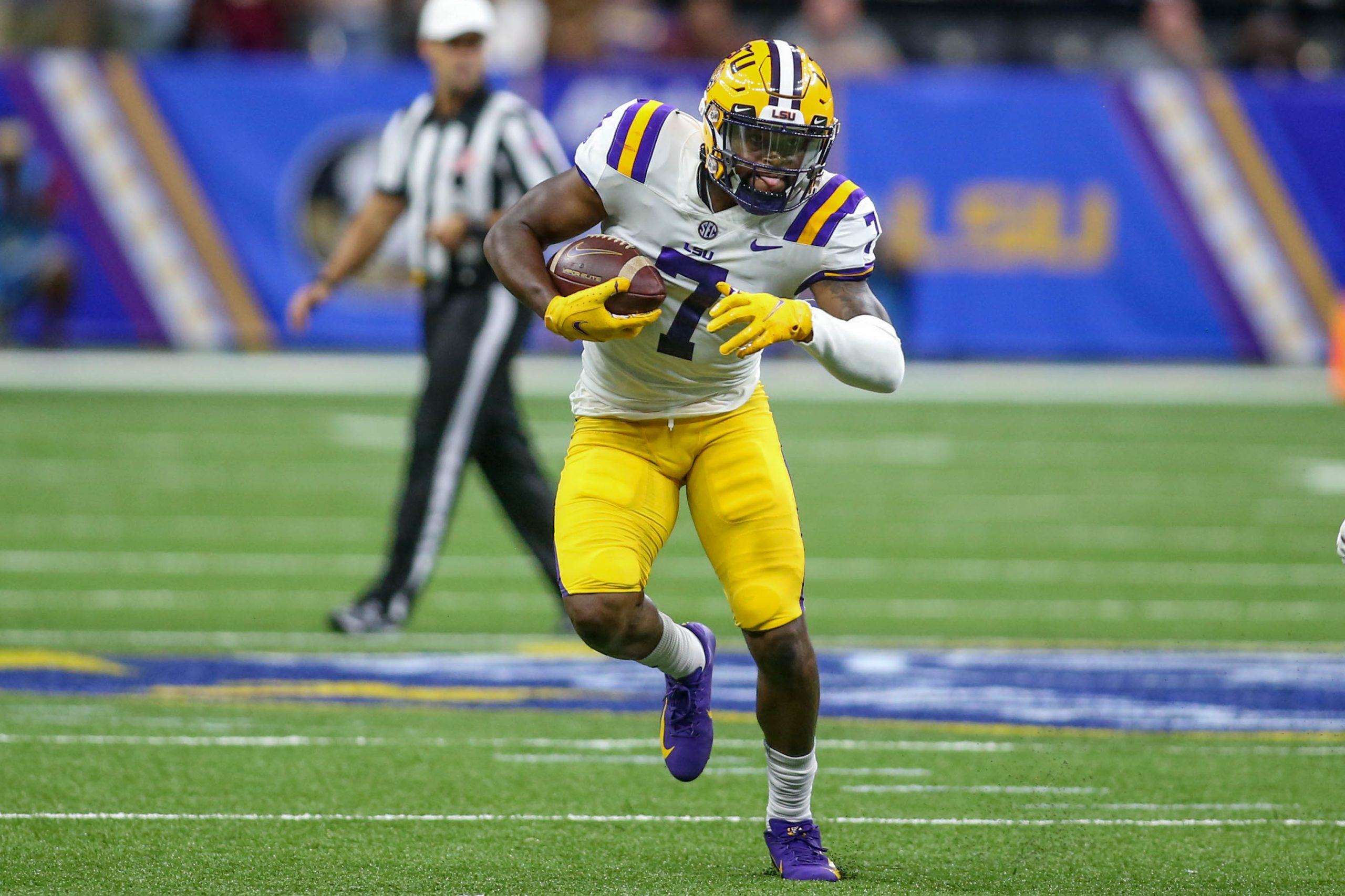 One look at LSU's 45-35 road win last Saturday over Florida was all the evidence Ole Miss football coach Lane Kiffin needed.
He was certain the Tigers were a better team than they had shown to that point, a team the previous week was handled 40-13 at home by then seventh-ranked Tennessee.
With quarterback Jayden Daniels leading the way, accounting for six touchdowns, LSU may have played one of its more complete games, just time for the Tigers (5-2, 3-1 in SEC) to host No. 7 Ole Miss (7-0, 3-0) for homecoming at 2:30 p.m. Saturday.
The game will be televised by CBS and broadcast locally by 98.1-FM.
"I thought LSU played the way you expected them to play all year long," Kiffin said. "They have special players with great play-making ability. I thought it would have been the case all along. They must be hitting their stride. This is going to be a big challenge. This is the most talented opponent by far that we've played."
LSU has been good enough to win in previous games in which it trailed by 13 points at home against Mississippi State (31-16) and 17 points at Auburn (21-17). Last week at Florida, the visiting Tigers trailed after the first 22 minutes of game, finally making up a touchdown deficit with just over six minutes to go in the second quarter and never trailed again after taking a 28-21 lead with 2:24 left before halftime.
Daniels was at the heart of LSU scoring touchdowns on its first six consecutive possessions that covered at least 73 yards or more. The junior transfer from Arizona State totaled 393 of his team's 530 offensive yards, throwing for three touchdowns and rushing for three more.
For the season, Daniels has completed 69.2% of his passes (144 of 208) for 1,564 yards with 10 touchdowns and one interception. He's also the team's leading rusher with 403 yards and has scored six times.
"The offense has to focus on the little details," LSU wide receiver Kayshon Boutte said. "It's a big game this week. Another Top 10 opponent and we don't want the same stuff to happen that happened two weeks ago."

Boutte referenced the last time LSU was in a similar situation, at home and facing an undefeated and Top 10-ranked team.
Tennessee took a 10-0 over the first four minutes of the game, led 20-0 in the second quarter before LSU finally answered with a touchdown. The Tigers never got any closer and first year coach Brian Kelly suffered the worst loss in his 32-year career as a head coach.
LSU followed that setback with a purposeful week of practice and emerged victorious at Florida where the Tigers led by as much as 21 points before settling for a 10-point victory.
"It's certainly a home game that we're trying to rebound from a poor performance last time at home but playing with some confidence after a really good road win against Florida," Kelly said. "We're a football team that's looking to play with more consistency. I think from an offensive standpoint, we got some really good performances from our best players. I think that's obviously going to be needed here against an outstanding Ole Miss football team."
Ole Miss, which is off to its highest ranking since 2015, has done so with a high-octane offense and productive defense. They've also done it against a lackluster schedule that's included a 22-19 home win over then seventh-ranked Kentucky, a come-from-behind 52-28 win at Vanderbilt and a 48-34 home triumph against Auburn.
That's why Kiffin respects the step up in competition LSU brings and the challenge of playing in Tiger Stadium.
"We've played well on the road, but this is a different animal," Kiffin said. "The first two places we played, and no disrespect those two places, this will be a real atmosphere and crowd noise for our guys to go into. That's a lot of challenges of just staying focused, doing things really well and it will very challenging."

With Kiffin considered one of the college game's top play callers, Ole Miss' offense averages 40.8 points and 502 yards per game.
The Rebels are led by USC quarterback Jaxson Dart who has combined for 1,858 yards of offense and 11 touchdowns. Freshman Quinshon Judkins is the team's leading rusher with 121 carries for 720 yards and 10 TDs, while Malik Heath (23-346, 3 TDs) and Jonathan Mingo (22-507, 3 TDs) are the team's top receivers.
"It's an outstanding football team, well-coached," Kelly said. "Lane (Kiffin) does a great job with the offense, but overall, a very confident football team. It's an offense that is systematic in its play-calling. What they're trying to do, the pieces fall together quite nicely, and very talented."
Kelly said Thursday his team's running game could receive a boost should sophomore Armoni Goodwin (34-99, 5 TDs) returning from a torn hamstring injury. Junior Josh Williams (49-229, 3 TDs) is coming off a career-best 106-yard outing against Florida with Noah Cain (34-192, 4 TDs) and John Emery Jr. (40-154, TD) part of the team's rotation in the backfield.
Sophomore Malik Nabers (32-418, TD) tops the Tigers in receptions followed by Boutte (23-245, TD), Jaray Jenkins (18-237, 4 TDs) and Brian Thomas Jr. (18-254, 3 TDs).
"I think two weeks later, I don't want to say a different team, but it's a team that has confidence," Kelly said of his team since the Tennessee game. "It's a team that knows if they don't play clean, if they don't have an attention to detail, they'll have similar results they did against Tennessee."