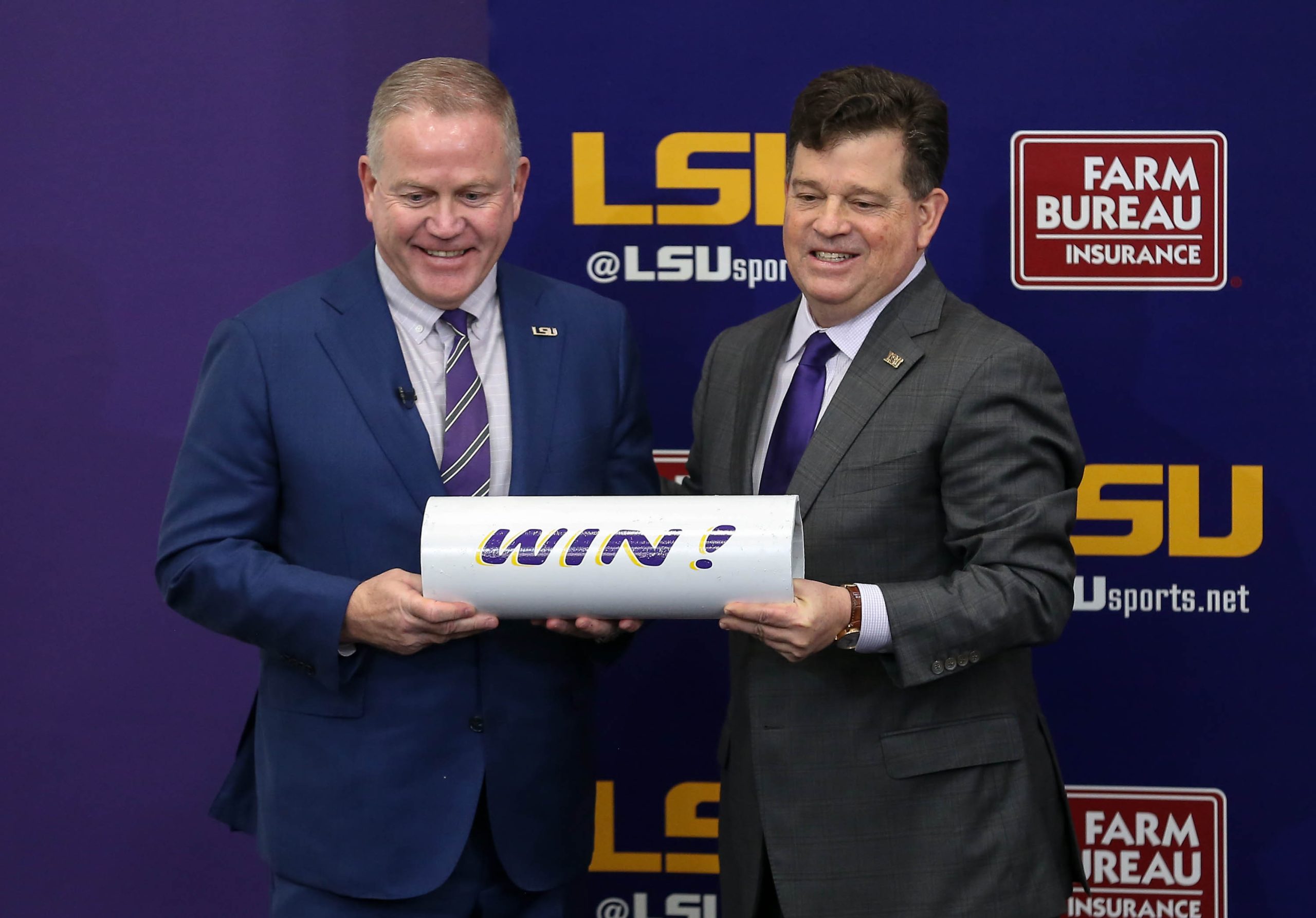 With national championships in less than two months to close the 2022-23 athletic calender, LSU finished No. 9 in the Directors' Cup – its best finish in 14 years.
The Tigers' athletic department, under the leadership of athletic director Scott Woodward, added national titles in women's basketball under coach Kim Mulkey and a national crown in baseball on Monday under coach Jay Johnson.
LSU's highest Director's Cup finish came in 2008 when the Tigers placed No. 8 nationally. The Tigers have placed No. 10 overall four times – 1997, 1998, 2000, and 2002.
Stanford won the overall title for the 26th time followed by future SEC member Texas.
The Directors' Cup takes into account the overall success of a school's athletic programs by awarding points for each team based on its finish in NCAA Championships. A maximum of 19 sports are counted, four of which must be men's and women's basketball, women's volleyball and baseball.
LSU scored points in 19 sports, the maximum used to tabulate the final standings, with baseball and women's basketball leading the way with 100 points for winning national championships. The national title in baseball marked the seventh for the Tigers, second all-time among all Division I schools.
LSU has now claimed 51 national titles in its history and this calendar year marked the 11th time in school history they've won two national championships in the same athletic year. The men's and women's track teams swept the indoor national crowns in 2003-04.
LSU added 80 points for fourth-place finishes in gymnastics and men's outdoor track and field. The Tigers picked up 70 points for a fifth-place finish in beach volleyball and 72 points for a seventh-place finish in women's outdoor track and field.
The Southeastern Conference led all leagues with eight schools ranked in the Top 25 – Florida at No. 5, Tennessee No. 6, Georgia No. 7, LSU No. 9, Alabama No. 12, Arkansas No. 13, Kentucky No. 18 and Texas A&M No. 24.