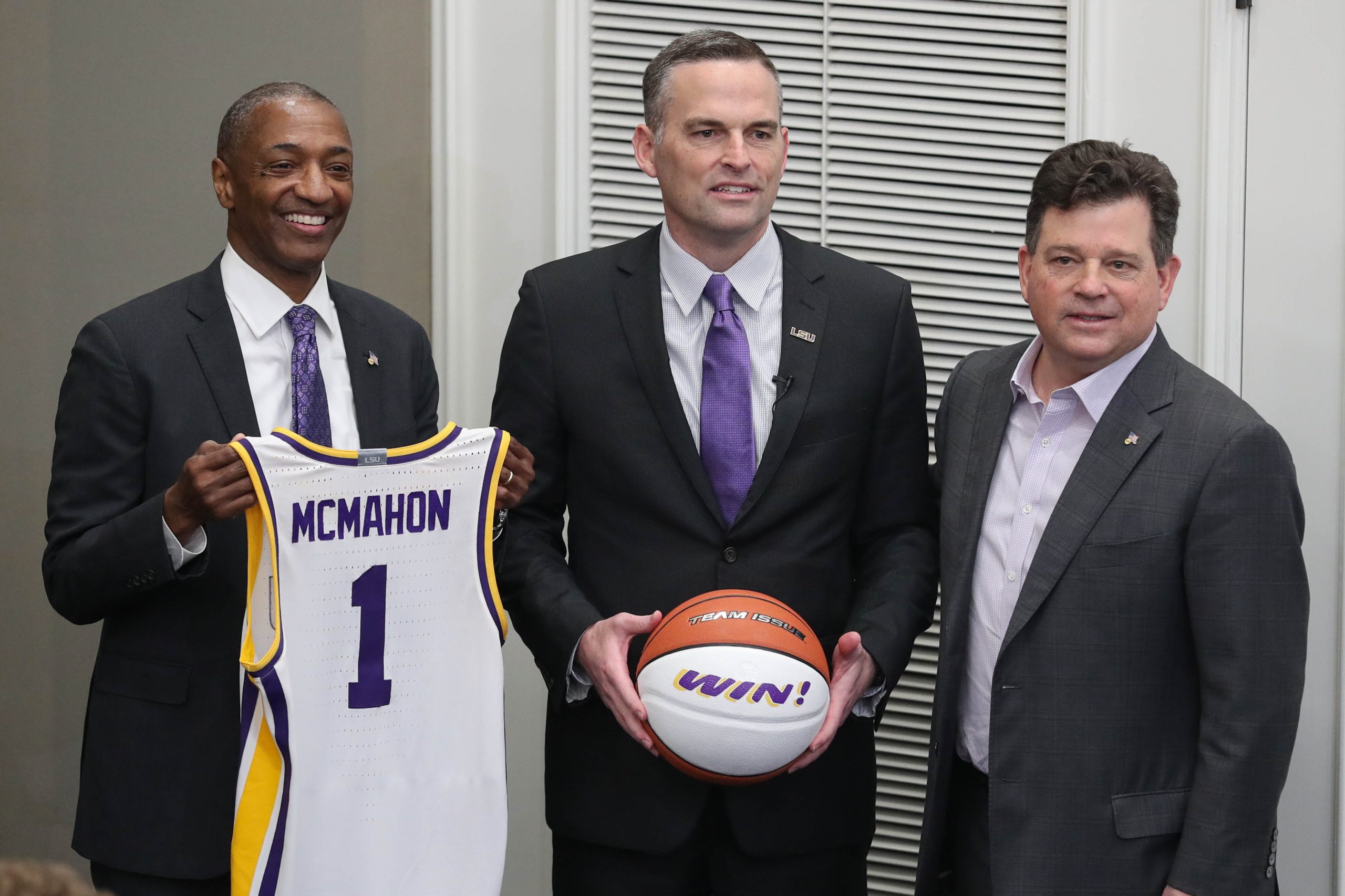 LSU athletic director Scott Woodward, a big game hunter known for hiring top name coaches, retrieved a bounty of a different sort Friday when the LSU Board of Supervisors unanimously approved a four-year contract extension for the Baton Rouge native.
Woodward's new contract runs through April 2029. He will make $1.85 million per year and be eligible for bonuses based on academic and athletic milestones achieved during those years.
Additionally, up to $20 million in renovations to the football operations building centered around the construction of a new athletic training area was also approved by the university's board without dissent.
Woodward, who returned to LSU in 2019 after being hired away from conference rival Texas A&M to replace Joe Alleva, revamped LSU's coaching staff in the past calendar year, hiring seven new coaches. In luring football coach Brian Kelly from Notre Dame and women's basketball coach Kim Mulkey from Baylor made the most news.
Under terms of Woodward's extension approved by the LSU board Friday, he can earn a $500,000 bonus if LSU wins a national championship in any sport, wins three Southeastern Conference championships across all sports in one year or qualifies for the College Football Playoff before 2025.
He'll also receive $500,000 if LSU meets any of those requirements between fiscal year 2025-29.
The contract also includes three academic-related bonuses.
Woodward will be eligible for $75,000 payments if every LSU team meets an academic progress rate score from the NCAA of at least 930 or the minimum level established at the time to remain eligible.
Woodward also can receive $75,000 payments if LSU's overall APR score falls in the top 66.7% of SEC teams, and he will earn an annual $100,000 payment if the athletic department has a graduation rate of at least 88%.
The facility renovation includes a new rehabilitation area available to every LSU athlete with a sleep lab, hydrotherapy, performance analysis technology and an infrared sauna.
LSU's board said the expansion project, which will cost at most $20 million, was necessary to provide clinical space for Our Lady of the Lake to help treat players. OLOL earmarked $85 million for health-related facilities at LSU as part of its record-setting donation to the school earlier this year.
Kelly also announced earlier in October he and his family would be donating $1 million to the construction of the facility.
The Tiger Athletic Foundation will fund the construction, which is slated to begin this December. The facility must be completed by October 2024, according to the board agenda and notes, none of which was discussed publicly during the meeting prior to the unanimous vote.