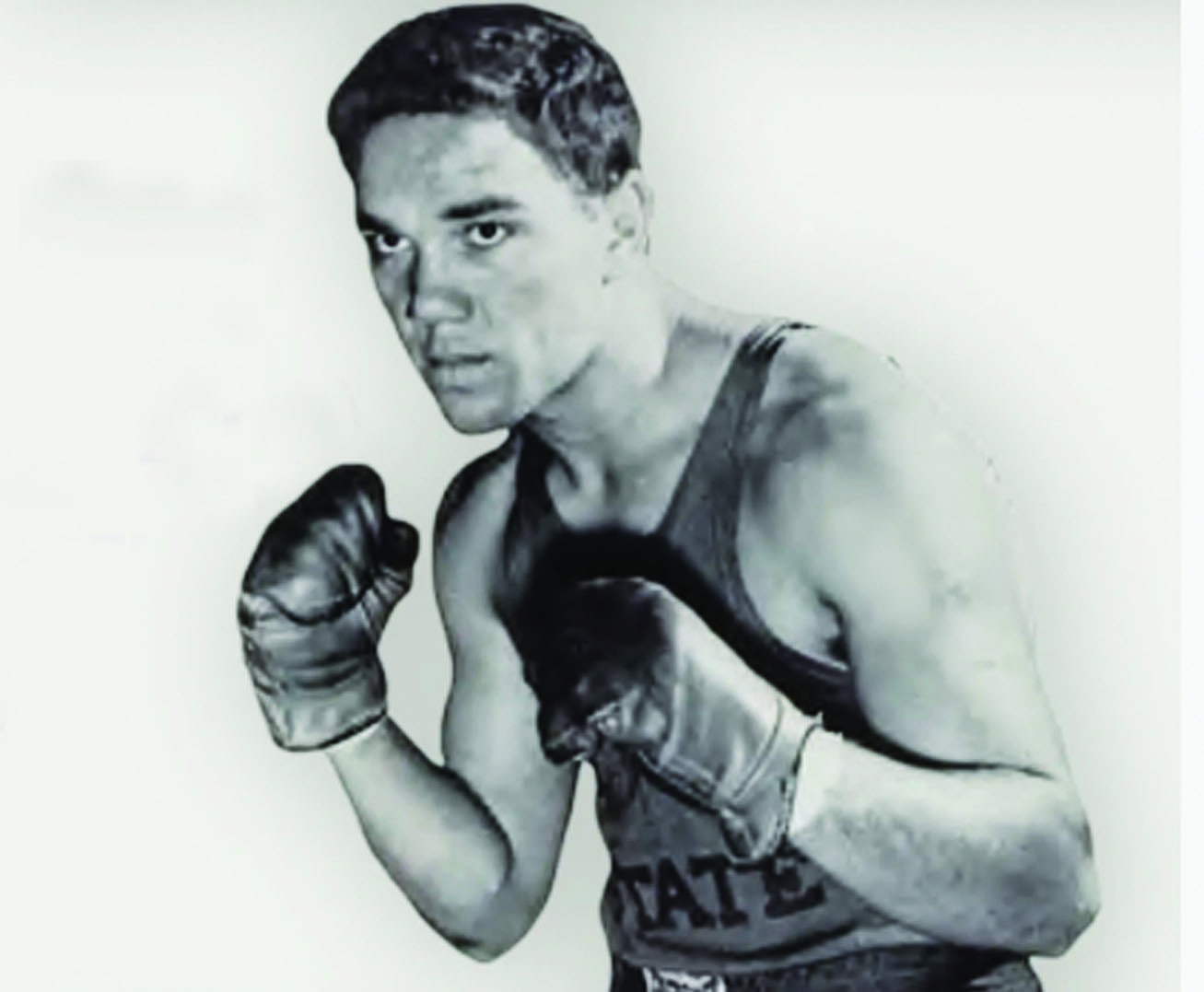 When Paul Dietzel departed his post as West Point assistant and was named LSU
head football coach in December of 1954, he was informed the program had dipped to No.
2 status on campus in popularity.
His first thought was that basketball had supplanted football with Bob Pettit completing a brilliant run in the spring of '54 as the Tigers went 27-0 in the SEC and 42-8 overall in the last two years of Pettit's tour through TigerTown.
"Tall Paul" soon learned there was another sport that was king at the Ole War Skule in the early 1950s. The Tiger boxing team was attracting sellout crowds at the Parker Ag Center with the great pugilist Crowe Peele reigning as the best heavyweight in the college ring.
"It was an unbelievable spectacle," Dietzel, the former decorated WWII fighter pilot described as the American South was flexing its post-war muscle with spectators grunting and growling with the combatants at the arena on Highland Road.
Dietzel was escorted to the Cow Palace on his first night in a city where he lived and died by Athletic Director Jim Corbett. Peele smiled as he recalled the dashing 30-year-old coach bowing to an overflow crowd cheering his arrival.
With rabid fans bellowing with his every punch, Peele did not lose a match in 16 bouts at LSU, taking SEC and Sugar Bowl championships as a freshman in '54. He repeated as conference champ in '55 and captured the NCAA heavyweight title that year. Peele knocked out Bob Hinds of Wisconsin to reign as the toughest pugilist in the college ranks.
At age 21, he returned from Pocatello, Idaho with his championship belt and became a professional. Peele did not graduate from LSU and has been banned from the LSU Athletic Hall of Fame even though there are four non-graduates who are members.
Peele was born in Fayetteville, North Carolina and was a four-time Golden Gloves champion. In '51, he fought 16-year-old Floyd Patterson in the national Golden Gloves tournament in New York City and lost a split decision to the future two-time heavyweight champion, who won the heavyweight crown five years later. Peele lost a decision to Harold Carter in the same tournament in '52 to complete his pre-college career with a 62-2 record.
Peele was headed for enrollment at the University of South Carolina, but the Gamecocks dropped boxing as a sport, and LSU gave him a call that changed his destiny. He logged much of his life in Baton Rouge with his wife of 55 years, Betty, and four children. "I met him at Texaco, and I trusted the man who wore the star," Betty remembered from their instant connection that lasted from '66 until Peele's death on Nov. 29 at age 88.
Many who met Peele after his fighting days had no recollection of the legendary fighting man they were encountering. He seemed like an unassuming mechanic at the local gas station. They were meeting a warrior not to be challenged.
Once Peele defeated highly regarded heavyweight contender Chico Lopez in a professional match in sub-freezing weather at Memorial Stadium in Baton Rouge. The fight was stopped when Lopez was floored three times in the second round.
Peele was a sparring partner for heavyweight champion Archie Moore and capped a pro tenure with 37 wins in 39 bouts.
"I was on the undercard when Archie lost the title to Patterson in Chicago," Peele recalled.
LSU captured the national title in boxing in '49 with average attendance of 11,000 at the cozy Parker Coliseum. By '56, most regional schools had dropped boxing due to its violence, escalating the cost of travel. This forced LSU to cancel the sport with 31 SEC winners, 11 NCAA champions and 12 NCAA runners-up.
Peele's teammate Bobby Freeman was a two-time NCAA runner-up long before he was elected Louisiana lieutenant governor.
"It is one of the few sports you will find where you have to be on offense and defense at the same time," Freeman reflected on a real tough-guy sport. "You could not count on a teammate to cover you mistakes. You are in the ring alone with another man. You win or you lose."
Thurman Crowe Peele was the greatest boxer in the 25-year history of the sport at LSU. At all levels, he won 232 of 239 bouts and never lost his cognitive abilities despite an abundance of head shots. For a generation he ran the Texaco station at Highland and State Streets, and many students came to know a true athletic legend.
Peele barely made the weight required for the heavyweight division, weighing 180 pounds on a 5-foot-11 frame. He was such a ferocious puncher that he once knocked a foe out of the ring onto his head.
"It was so hot and sticky, I was not used to it," Peele said in a 2016 interview of his arrival as a freshman in Baton Rouge. "I was in the gym pounding away. I ate no sweets and consumed no alcohol and never smoked."
It took 239 fights, but Peele was knocked out for the first time in his final battle.
"It was time to quit, Peele lamented."
He described the feeling of trying to rise after a telling blow to the head as the equivalent to immediately rising from bed when an alarm clock sounds. The will is there, but the body rejects the intent.
Peele noted his eyes and teeth escaped damage from boxing, but "my nose is messed up" as he said he forgot how many times it was broken. He remained a ruggedly handsome fellow until the day he died. Lots of character and life experiences were etched in the creases of his face.
Peele said he would not advise youngsters to get into boxing, but said it taught him the discipline needed to rise at 5 a.m. and work out five days a week into his 80s.
Here is one vote to reinstitute boxing as a collegiate sport. It would be prudent and profitable for the SEC to sanction men's and women's boxing. No sport teaches character, discipline, stamina and toughness like boxing.
The addition of this sport might spur athletic honchos into better fitness. Perhaps boxing would usher in a day when it will be a requirement for any able-bodied employee in a university athletic department to bench press their weight.
For those who earn their living from the accomplishments of gladiators who risk their health for State U., it makes sense for them to pass a physical fitness test as a requirement for their jobs. Talk about physical fitness is meaningless without execution