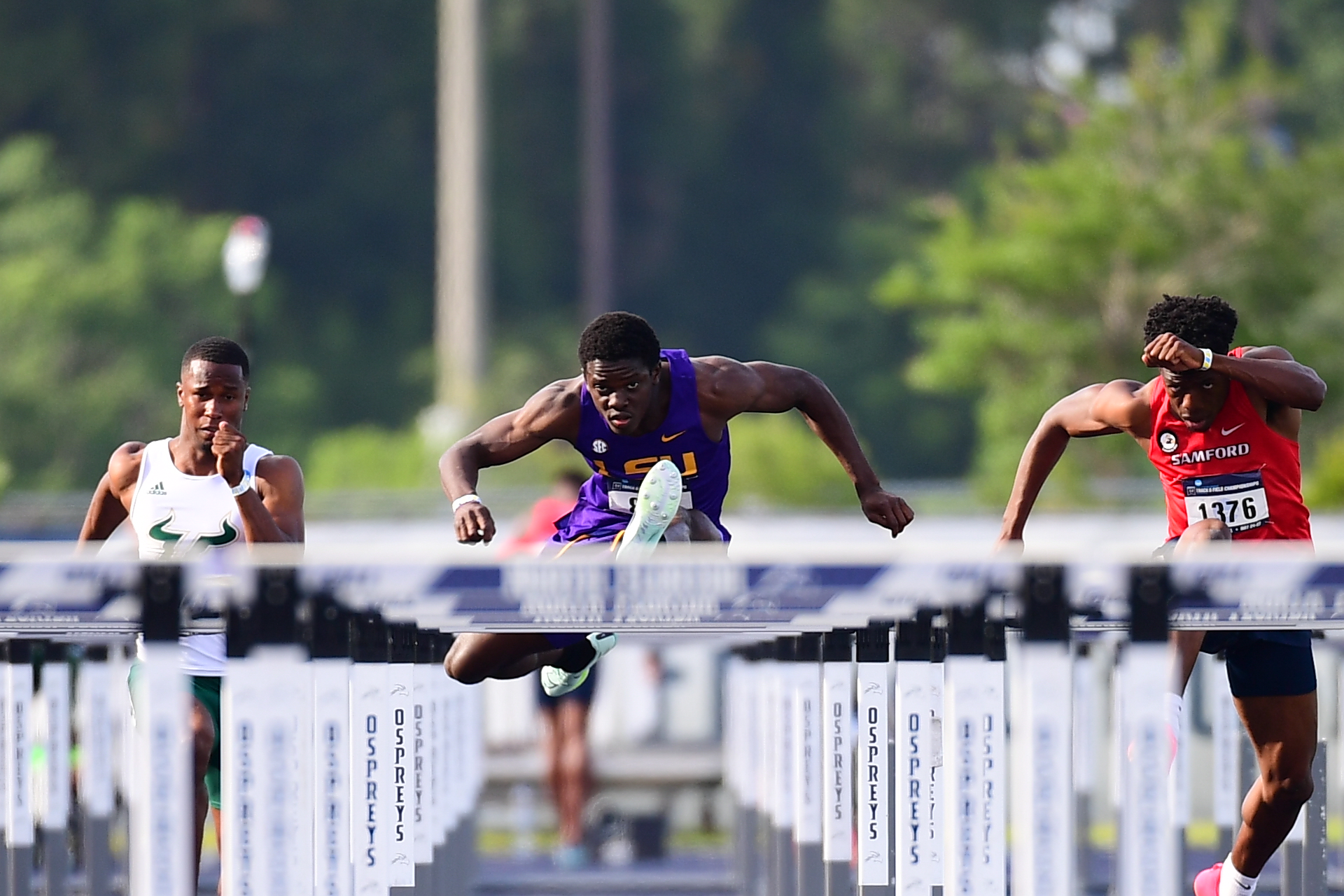 LSU's 2021 national champion in the javelin, Tzuriel Pedigo, was among three Tigers that advanced to the NCAA Outdoor Track & Field Championships in Austin, Texas with qualifying marks Wednesday.
Pedigo, shot putter John Meyer and long jumper Brandon Hicklin all finished first, second and eighth, respectively, during the men's portion of the NCAA East preliminaries at the University of North Florida's Hodges Stadium.
The women's portion of qualifying takes place Thursday with the top 12 individuals and relays advancing to the NCAA semifinals.
Pedigo won the javelin (250 feet, 11 inches), Meyer was second (66-7 ¼) and Hicklin eighth (24-9) provided qualifying marks in their respective events. Pedigo was 12th going into his final attempt.
Hicklin was one of four members of LSU's 4×1 relay team to take part in an individual event with Dorian Camel, Da'Marcus Fleming and Godson Oghenebrume, all of advanced to Friday's quarterfinals.
Hicklin (10.04) had the fastest qualifying time with a wind-aided 10.04 seconds in the 100 followed by Oghenebrume (10.10) and Camel (10.20). Camel and Fleming also qualified in the 200 with times of 20.45 and 20.57, respectively.
Also qualifying for Friday's quarterfinals at 5:35 p.m. were Sean "Squirrel" Burrell in the 400 hurdles (50.82), Matthew Sophia in the 110 hurdles (13.53), Davis Bove in the 1,500 (3:46.28) and Alex Selles in the 800 (1:49.29).