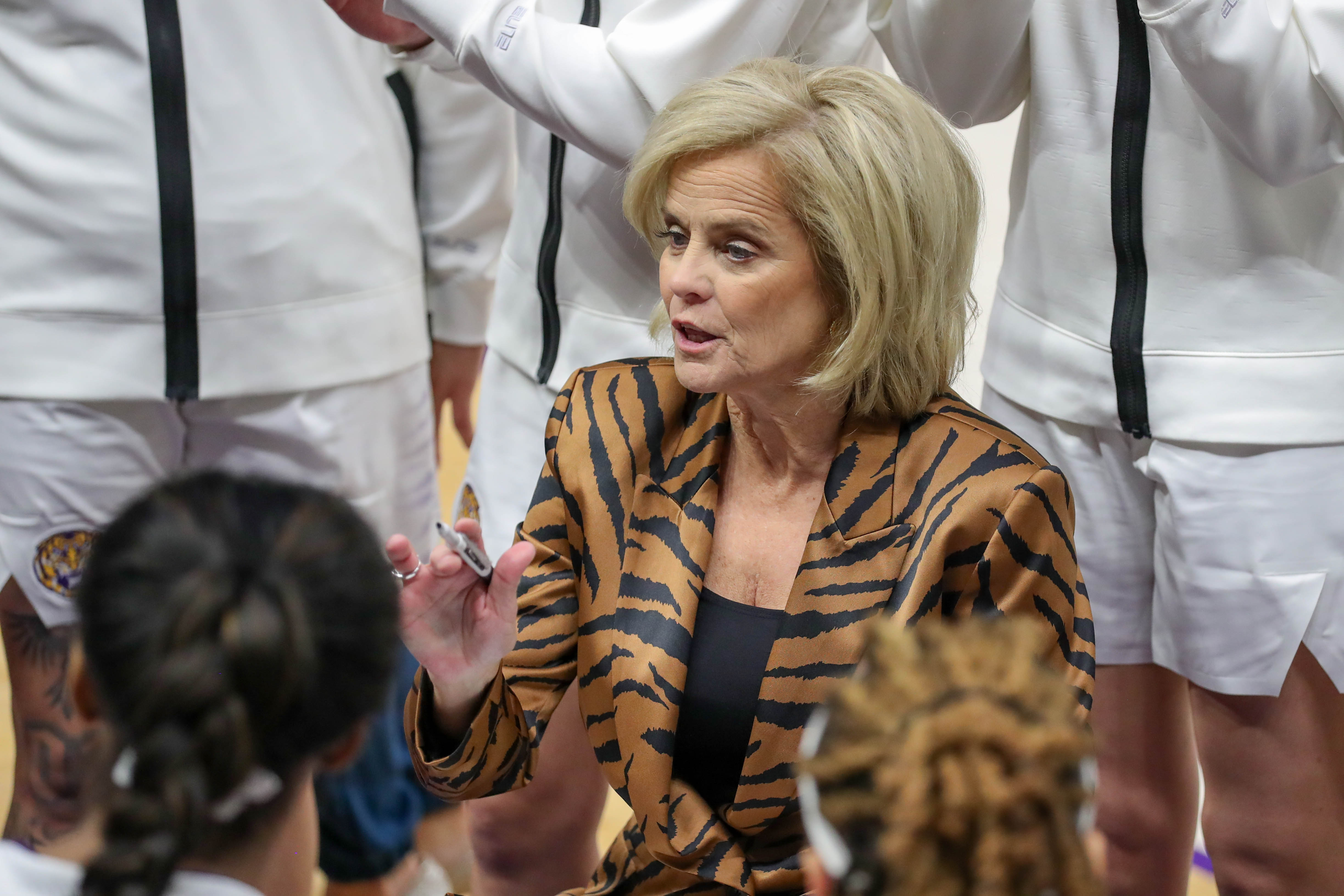 The NCAA champion LSU women's basketball team will depart for their historic visit to Washington D.C. and the White House on Thursday.
Head coach Kim Mulkey and her entire team is expected to make the trip where they'll head to the United States Capitol Building and will be welcomed by the Louisiana Congressional Delegation with a lunch and tour.
The Tigers will visit the White House on Friday afternoon for a ceremony that will begin at 1 p.m. Central time.
Mulkey led LSU to its first national championship in her second season, guiding the Tigers to a 34-2 record that culminated with a 102-85 win over Iowa on April 2. It was the fourth national title in her career and she's the only coach to win national championships at multiple schools.
Mulkey is just the second coach (Carolyn Peck, 1999 at Purdue) to win a national title in her second season at an institution.
LSU's historic run to the national title was had a national audience at 9.9 million viewers on ESPN.