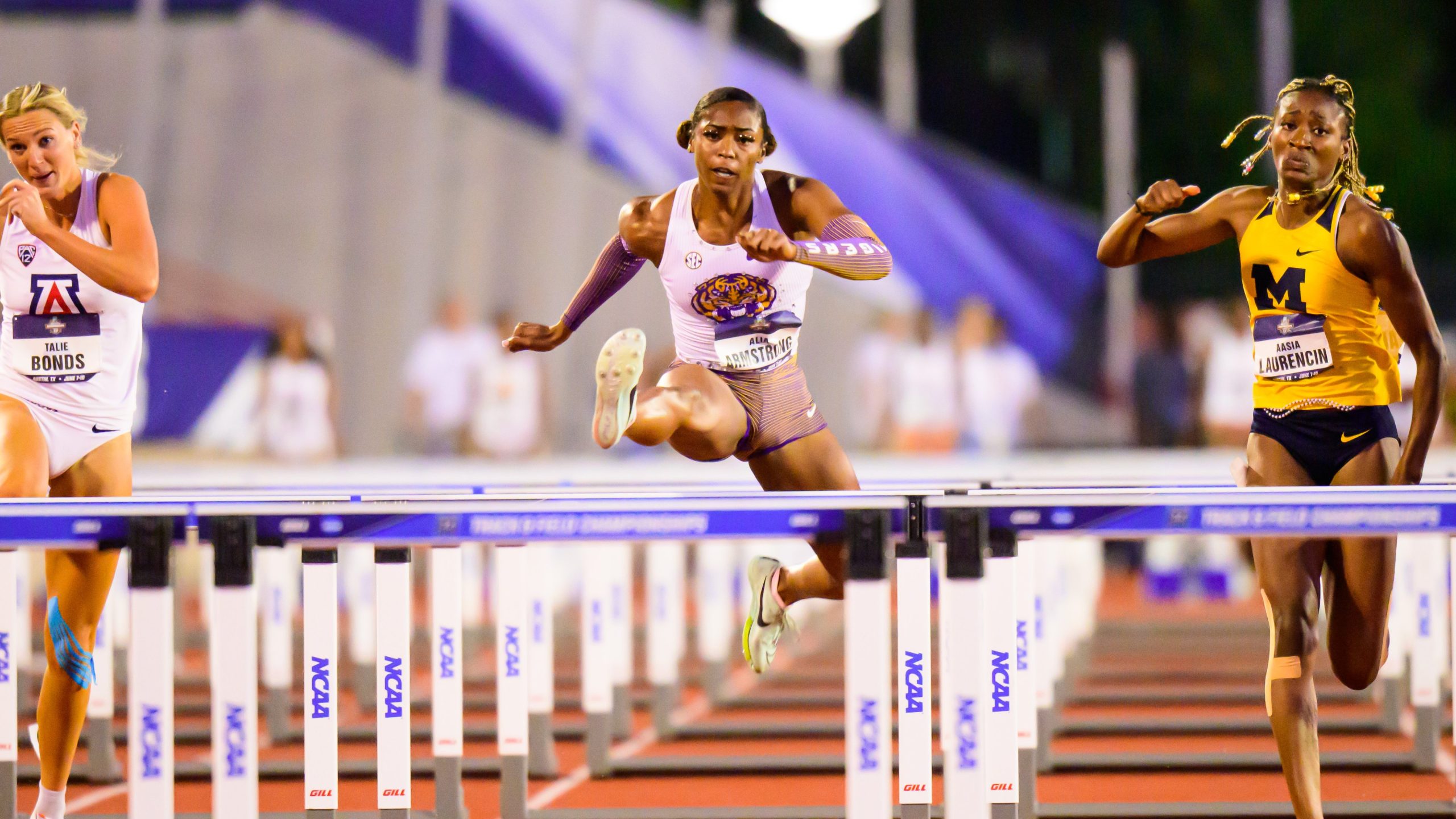 The LSU women's track and field didn't score any points during Thursday's semifinals of the NCAA Outdoor Championships. But the Tigers certainly positioned themselves for a breakthrough in Saturday's finals at the University of Texas' Mike A. Myers Stadium.
Defending 100 hurdles champion Alia Armstrong moved into the finals of her specialty, turning in the fastest qualifying time of 12.54 seconds. Her teammate, Leah Phillips, didn't fare as well, though, and was 12th with a time of 13.07.
"It wasn't one of my most explosive starts," Armstrong said in an ESPN interview. "But I was pretty satisfied with how I recovered and came back. I just wanted to qualify and get through. That was the main thing. Have a clean race and not have any falls or injuries."
Sophomore Michaela Rose ran the fastest 800 qualifying time in NCAA history, winning her heat at 2 minutes, 31 seconds, while Cindy Bourdier was 18th (2:04.07).
Armstrong will have the opportunity to be a double national champion where the senior from New Orleans ran the first leg on 4×100 relay team with Favour Ofili, Brianna Lyston and Thelma Davies. The Tigers' time of 42.84 was second best time in their heat and fourth overall in qualifying.
Shani'a Bellamy also qualified in the 400 hurdles (55.99) with an eighth-place finish.
The Tigers weren't able to get additional help from Morgan Smalls in the long jump and the combination of Ofili and Lyston in the 200. Smalls was 12th in long jump (19-11 ¾), while Ofili and Lyston were 15th and 24th with times of 22.93 and 23.43, respectively.
LSU's men return, who are in fourth place with 15 points, return to action Friday led by the nation's No. 1 ranked 4×100 relay team of Brandon Hicklin, Dorian Camel, Da'Marcus Fleming and Godson Oghenebrume.