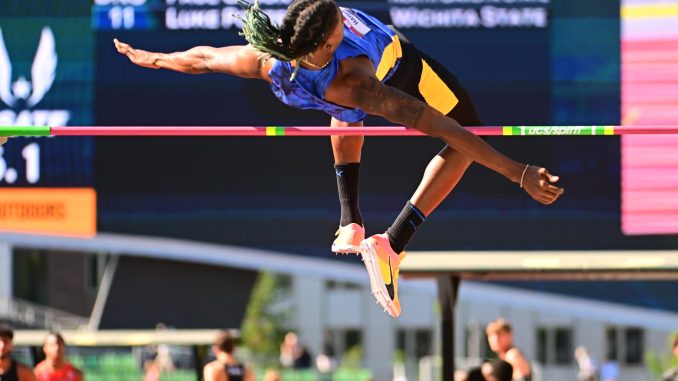 Former LSU All-American high jumper JuVaughn Harrison will be returning to make his second appearance on the World Outdoor Championship team.
Harrison won the high jump Sunday at 7 feet, 5 inches to win the 2023 USA Outdoor Track and Field Championships at Hayward Field in Eugene, Oregon. Earlier in the meet he was third in the long jump (26-6 ¼).
The top three finishers qualified for the World Championships on Aug. 19-27 in Budapest, Hungary.
Former LSU standout Vernon Norwood qualified in the 400 with a time of 44.35 seconds that placed him second in the competition. This marks the fourth trip to the World Championships but Norwood's first in an individual event after previously running on three relay teams.
Another former LSU standout, sprinter Sha'Carri Richardson, added a third event to participate in at the World Championships. After winning the 100 meters on Friday, she was second in the 200 on Sunday in a time of 21.94 seconds. She will also run a leg on the U.S. team's 4×100 relay.
LSU also had several former athletes and current members that failed to qualify.
Former 110 hurdler Tonea Marshall and Alia Armstrong, who just completed her eligibility, went 6-7th in their specialty race at 12.63 seconds and 12.70, respectively, to fall out of contention.
Former 800 standout Charlene Lipsey and current NCAA 800 outdoor champion Michaela Rose finished 5-6th in their final with Lipsey running 2:01.22 and Rose at 2:01.47.
Current LSU team member Shani'a Bellamy (55.65) was fourth in the 400 hurdles, while former runner Cassandra Tate was fifth (56.09) and current Tiger John Meyer was 10th in the shot put (65-4 ¾).