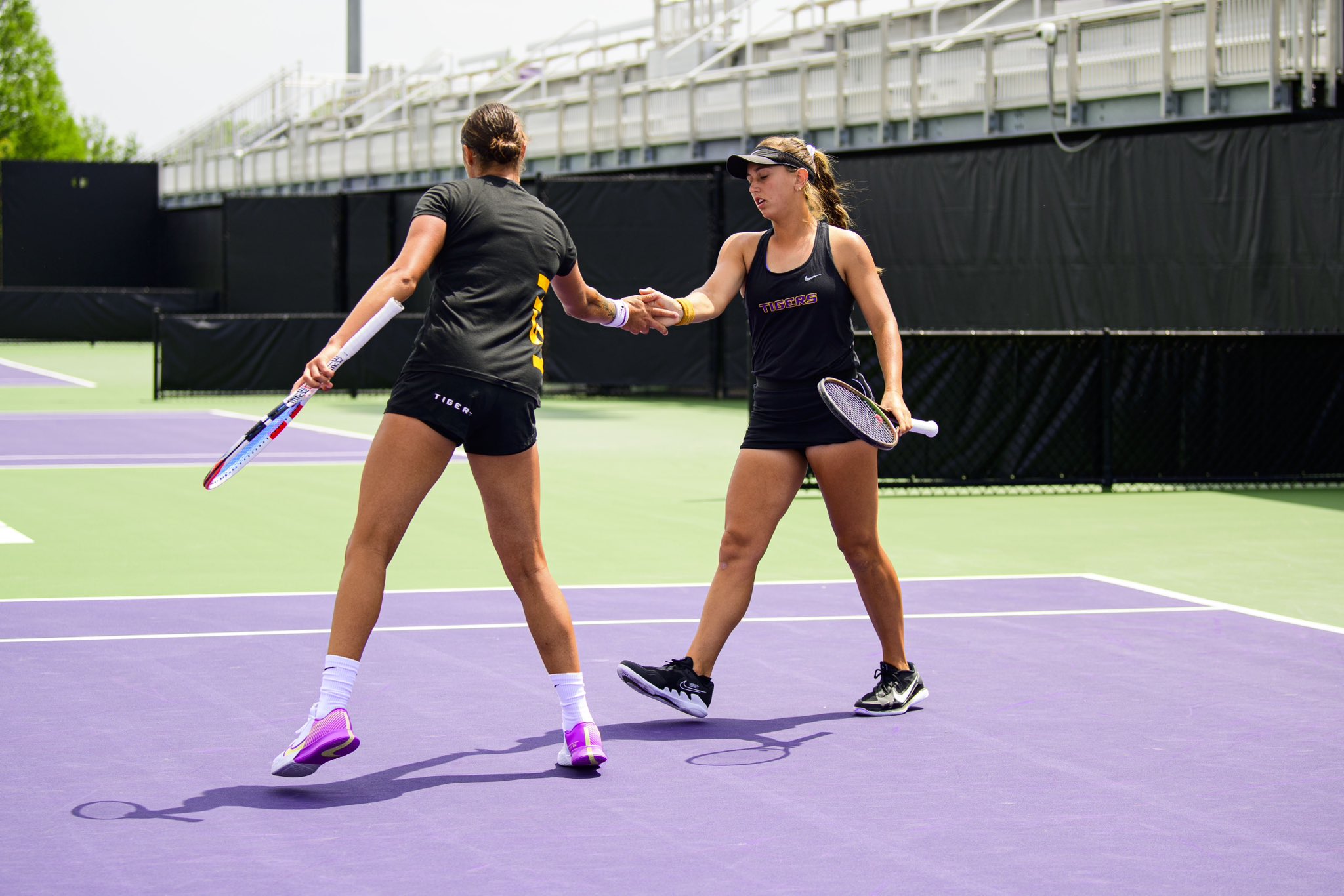 The LSU women's doubles team of junior Kylie Collins and redshirt freshman Anastasiya Komar were eliminated in straight sets Wednesday at the NCAA Championships at the USTA Tennis Campus in Orlando, Florida.
After dropping a 6-1 decision in the first set Collins and Komar roared back in back-and-forth match against Florida's Alicia Dudeney and Bentee Spee with a second set that went to a tiebreaker where the Gators won 7-6 (4) in the Round of 16.
Collins and Komar concluded their season with an 11-1 record and became the first LSU pair to break the top 10 of ITA doubles rankings. They registered the first doubles win at the NCAA tournament since 2018 and have earned ITA All-American honors in doubles.