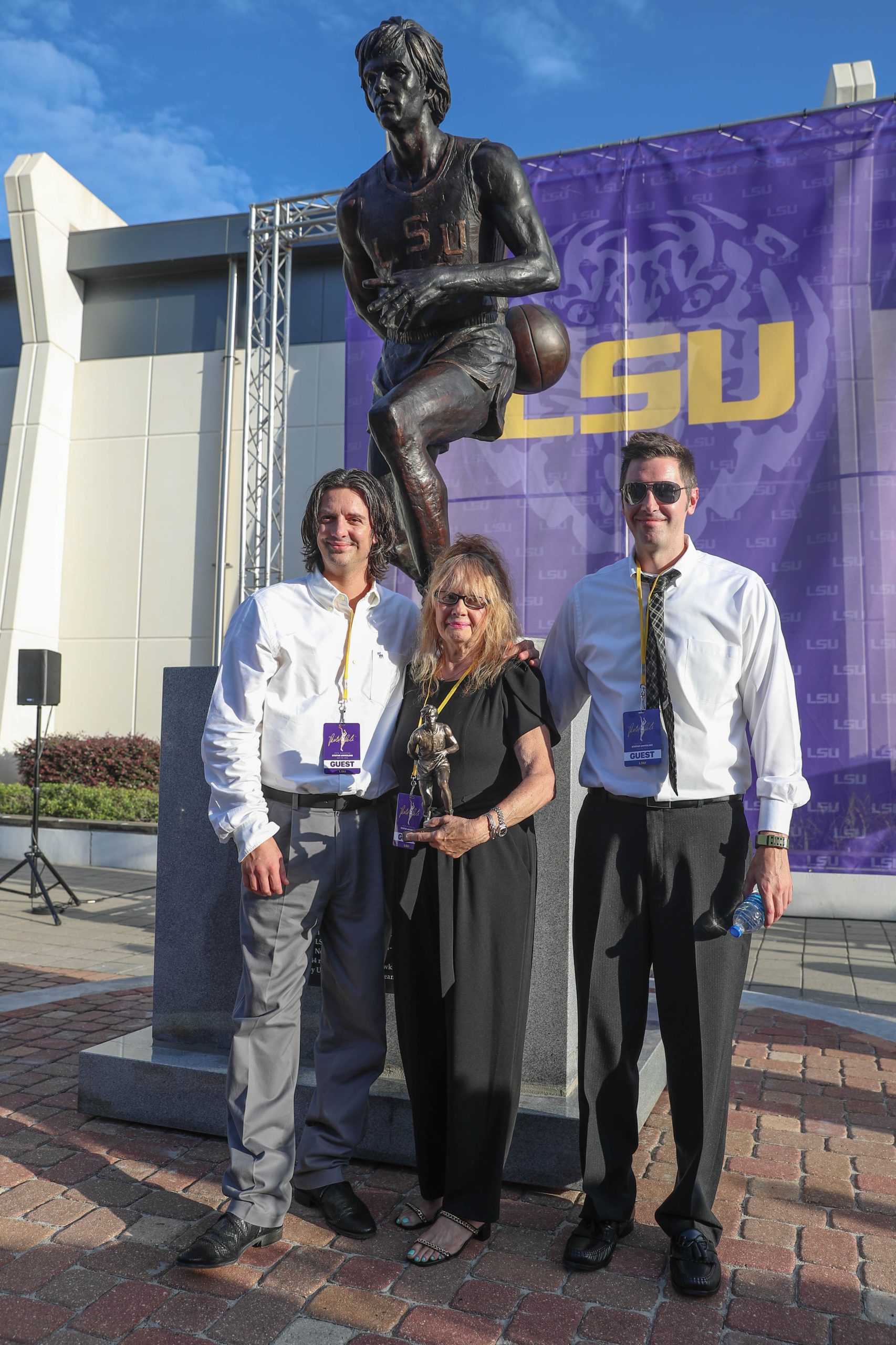 Located a few miles apart along the Mississippi River, LSU and Southern dominate
Baton Rouge, making the city unique as a location for two land grant institutions.

The schools are known for their glorious bands and football is a religion on the bluff
and at Death Valley, where the two universities converge for the first time on Sept. 10. Southern has been playing the game since 1916 and LSU since 1893, but race and the politics of race have kept the neighbors apart on the gridiron. And there were many missed opportunities for significant battles negated by segregation.

One of the greatest LSU football teams in its storied past did not make it to a bowl
game. The 1969 Bengals were 9-1 and lost the SEC title by a half-game to 8-3 Ole Miss and Archie Manning.
The rangy redhead from Drew, Mississippi, deprived Charles McClendon of a conference championship and an opportunity to play Texas in the Cotton Bowl for the NCAA crown as Ole Miss rallied from a 23-12 deficit and nipped the Tigers 26-23 at Jackson, Mississippi.

The crushing defeat was 10 years and one day removed from Billy Cannon's 89-yard Halloween run of 1959 which provided the touchdown to beat the best Rebel team 7-3 at Tiger Stadium.
McClendon blamed the defeat of Nov. 1, 1969, on the film his team viewed the night before the game.

According to LSU All-American linebacker George Bevan, Mac innocently thought he was leading his team into a theatre to see a western called "Easy Rider."

The iconic presentation starring Peter Fonda, Dennis Hopper and Jack Nicholson was no John Wayne macho movie. Instead, it's regarded as the ultimate anti-establishment production, defiantly celebrating alternative lifestyles with an abundance of drugs, sex, murder and motorcycles.

Coach Mac lamented that his boys did not have their minds right when his best team fell to the Johnny Rebs the next afternoon. In 10 games, LSU outscored the opposition 349-91 and was equal to No. 1 Texas, which had pulverized the opposition 414-102 to bring a 10-0 mark into Dallas.

If the Tigers had won in Jackson, LSU would have been selected as the Cotton Bowl foe. Instead, the matchup was Texas against 8-1-1 Notre Dame, which ended its postseason moratorium with an appearance on New Year's Day against the Longhorns.

What happened 53 seasons ago is relevant because LSU in 1969 had zero Black players.

Across town, Southern fielded a team with two budding Pro Football Hall of Famers in Mel Blount and Harold Carmichael coupled with NFL All-Pro standouts Ken Ellis and Isiah Robertson and NFL players Ray Jones, Jubilee Dunbar, Jim Osborne, Lew Porter, Alden Roche and Donnell Smith, giving the Jaguars of that season an astonishing 10 NFL participants.

LSU, by contrast in 1969, advanced just three players to the NFL in Tommy Casanova, Andy Hamilton and Eddie Ray. The 1976 NFL Most Valuable Player Bert Jones was a freshman quarterback not eligible for varsity competition.

If LSU had secured a few of the stalwarts on the Southern campus, it is probable McClendon would have captured a national championship. Instead, Darrell Royal's 11-0 Texas team edged Notre Dame 21-17 to take national honors as the last all-White team to win the NCAA football title.

LSU did not integrate its program until 1972.

Fifty years later, LSU plays host to Southern in the home opener for Brian Kelly as the Bengals' maestro and the first football matchup for the Ole War Skule against a historically black college or university. LSU has faced Tulane, Nicholls, McNeese, SLU, Northwestern State, Louisiana Tech, ULM and UL-Lafayette, but has had no football dates against Southern or Grambling.

This is not coincidental.

When the Tigers face the Jags, the collective rosters will feature about nine of 10 players who are Black. The college football environment has witnessed a revolution in the last half century. Fans of the game view a sport populated by minority athletes and pay top dollar for the privilege of watching these gladiators represent state universities which were largely segregated at the time of Coach Kelly's birth in 1961.

The LSU-Southern spectacle looms as a positive force in a city racked by poverty and crime.

It is more than a football game; it is a cultural evolution. The outcome is not in doubt with LSU all but guaranteed a victory. The fact the two legendary universities separated by a short jog are finally playing football together is significant. Our city and state should take note as two grand bands provide a halftime show to savor and all who attend will be part of history.

PETE MARAVICH DESERVES MORE LSU RECOGNITION

It took more than a half century, but there finally was a bronzed Pete Maravich statue at the arena that was known as Pete's Palace before it became the PMAC after Maravich died at 40 in 1988.

With his widow Jackie and sons Jaeson and Josh present, the "Pistol' joined Bob Pettit and Shaquille O'Neal behind the building that opened in 1971.

LSU Board member Jay Blossman cajoled his cohorts to back the statue in 2016, yet it took six years to get Pete out of mothballs. Unfortunately, there was some noticeable damage to the statue when it was unveiled. For those making the false claim that Pete had a chip on his shoulder after his dad was fired at LSU, there are several chips missing from the Maravich statue.

Maravich reigns as the NCAA scoring king 52 years after his departure from LSU where he scored 3,667 points and averaged 44.2 points per game without the benefit of a 3-point shot or a shot clock.

Maravich is arguably the greatest college player ever, but he has been frequently and inexplicitly snubbed by the university he glorified on the court.
Despite the reality that four other members of the LSU Athletic Hall of Fame lack college degrees, Maravich has been blackballed by at least one member of the committee that submits names for consideration to the shrine.

The LSU Athletic Hall of Fame is curiously located in the Pete Maravich Assembly Center, but Pete is a no-show because of politics. One member of the panel says Pete "was not a winner."

While it is true that Maravich never won a national or conference title, he lifted LSU from last place in the SEC and a 3-23 record in the year before he joined the varsity into a second-place conference finish in 1970 and a 22-10 overall mark his senior year.

Other naysayers criticize the field goal percentage of Maravich, who was successful on 43.8% of his attempts from the field in college and 44.1 as a professional. While those numbers are pedestrian, it is curious that Bill Russell converted only 44.0% of his field goal attempts as he paced the Boston Celtics to 11 NBA championships.

Pistol Pete was more accurate as a guard from the field than was Russell, who rarely took a shot more than 10 feet from the basket. Since he missed 56% of his shots, Bill Russell, who was lionized as the greatest player in the history of the game when he died on July 31, could be branded as a loser.

Russell was a winner of 11 championships in 13 years as a pro and two in a row at the University of San Francisco. And Pete made lesser teams competitive with his remarkable ability and showmanship.
Bill and Pete are both huge winners worthy of all accolades from those who were in their orbit.