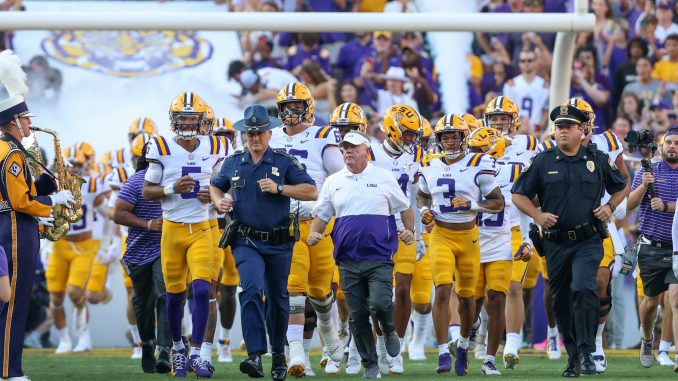 LSU football coach Brian Kelly was back into Baton Rouge around 2 a.m. Sunday, slept restlessly for 4-5 hours before getting back to work.
Allowing 55 points and 706 total yards in a 55-49 setback to Ole Miss will weigh on a coach.
"We've come up with valid solutions to where we want to go moving forward," Kelly said Monday during his weekly news conference. "We missed a lot of tackles that gave up a lot of yards after the misses. We've got to be better in the fundamentals. Our guys know that. We've got to get the ball on the ground, we've got to create a new line of scrimmage."
No. 23 LSU (3-2, 2-1 in SEC) remains on the road in league play at 11 a.m. Saturday against No. 21 Missouri (5-0) at Memorial Stadium/Faurot Field. The game will be televised by ESPN and carried locally by 98.1-FM.
Kelly acknowledged that former LSU defensive line coach, 82-year-old Pete Jenkins, will join the staff in the role of a consultant. He spent a total of 15 years in three different stints at LSU with the most recent in 2016-17 and is considered one of the nation's foremost coaches in teaching proper technique.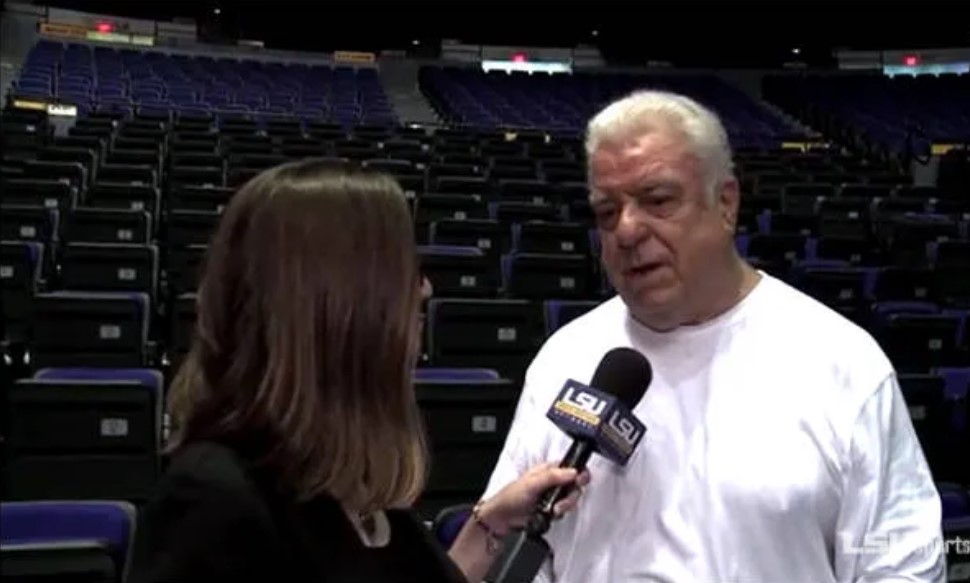 Six weeks into the season, Kelly's willing to explore the option of what a veteran coach such as Jenkins could mean to LSU's defensive front, which is currently being coached by John Jancek, who took over for Jimmy Lindsey. He hasn't been with the team since fall camp because of an undisclosed medical issue.
"One of the things that we want to be able to do is hiring Pete, and his role hasn't been defined yet, is he will be consulting and assisting our D-line room," Kelly said. "John Jancek has the defensive line; his expertise is not necessarily in that area. He's a good football coach, but we want to provide our student-athletes with the most resources and Pete gives us the expertise, and the ability to help us with technique and some technical things, we want to be able to do on a day-to-day basis."
The total yards allowed by LSU's defense against Ole Miss reached historical proportions. Never has a Tiger defense allowed more yardage in a game than the Rebels' prolific output which included seven touchdowns and a pair of field goals.
Ole Miss rallied from a 49-40 deficit with eight minutes remaining in the game with consecutive touchdown drives of 65 and 88 yards, capped by Jaxon Dart's 13-yard TD pass to Tre Harris with 39 seconds remaining.
Quarterback Jayden Daniels moved LSU to the 16-yard line of Ole Miss with a 42-yard pass to Chris Hilton Jr. and personal foul penalty against the Rebels. The Tigers were twice called for false starts and Daniels twice threw incomplete, including the final play of the game for Hilton in the end zone.
Kelly said his defense missed 34 tackles which resulted in an additional 285 yards.
LSU ranks amongst the worst teams defensively in SEC – 11th in both total defense (360.2) and scoring defense (25) and 12th in both rushing defense (132.2) and red zone defense (.950).
The Tigers are 119th nationally in red zone defense, 117th in third down percentage defense (.471) and 105th in pass efficiency defense (149.9).
"We know where we're at," Kelly said. "We're playing a combination of 15 freshmen and transfers and they're young and inexperienced. They've got to grow and there's going to be some growing pains. I said that at the start of the season. When you take that many guys there's a red flag. We're going to have to go through these growing pains but we' re going to keep fighting. We're going to keep teaching; we're going to keep coaching. The blame does not lie at the feet of one person. This is a collective situation where we've got to coach better, and we've got to play better."
Kelly defended second-year defensive coordinator Matt House who he felt played an integral role in the team's 10-4 season and SEC West Division championship last season.
"This is really about the teaching, the execution," Kelly said. "That requires two parties: the coaches coaching and the players executing. That's not about leadership, that's not about the message not resonating. I feel great about all of those things and the leadership we're getting from our defensive coordinator. We're always welcoming input.
"There's never a silence when it comes to weighing in," Kelly added. "We want to listen to everybody that has experience. There's one voice, there's one leader of our defense. I have the utmost confidence in his ability to run our defense and he will run it effectively. We need to continue to coach and teach and develop our players. We will do that."