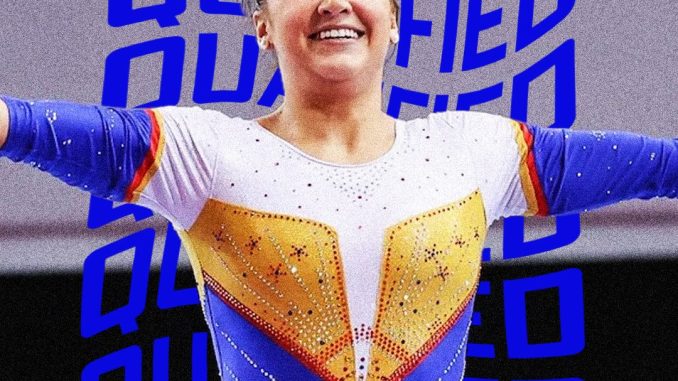 ANTWERP, Belgium – LSU gymnast Aleah Finnegan became the school's first active gymnast to qualify for the Olympics after her performance Monday in the Artistic Gymnastics World Championships.
Finnegan, a native of Lee's Summit, Missouri who represents her mother's country of the Philippines, turned in an all-around score of 51.366 in the world championship debut to finish 27th overall.
To qualify for the 2024 Paris Olympics, Finnegan needed to finish in the top 14 among all-around competitors who weren't part of the 12 teams that made it. She was fifth.
Finnegan will be the first Filipino gymnast to compete in the Olympics since the 1964 Tokyo games.
"It's a dream come true for the Philippines for giving me the opportunity I would never had been able to take otherwise," Finnegan said. "To be honoring my family, the Philippines, honoring my dad who is in heaven, all the people who have put in so many sacrifices for to be here. It's a dream come true."
Finnegan started off strong on floor with her Arabian double front and ending with a front double twist to score a 12.833 (8.033 execution score) in her first routine of the day and set the tone for the next three rotations. On vault, her Yurchenko 1 ½ scored a 13.400 (8.800 E score) before making her way to bars with another clean routine for a score of 12.433 (7.533 E score).
In her final rotation of the day, Finnegan beautifully executed her beam routine that scored her a 12.700 (7.900 E score) to close out Monday's qualifying competition.
Her all-around score of 51.366 placed her fifth on the day out of the gymnasts on non-qualifying teams to secure her spot in Paris. Additionally, Finnegan can now serve as second alternate for the women's individual all-around final at 12:30 p.m. CT on Friday, October 6.
"We couldn't be happier as a program for what Aleah has accomplished. She represented LSU, her family and her heritage with the utmost confidence and poise," LSU gymnastics coach Jay Clark said. "It was a joyful moment for all of us here to watch her hit four events and do it the way that she did it."