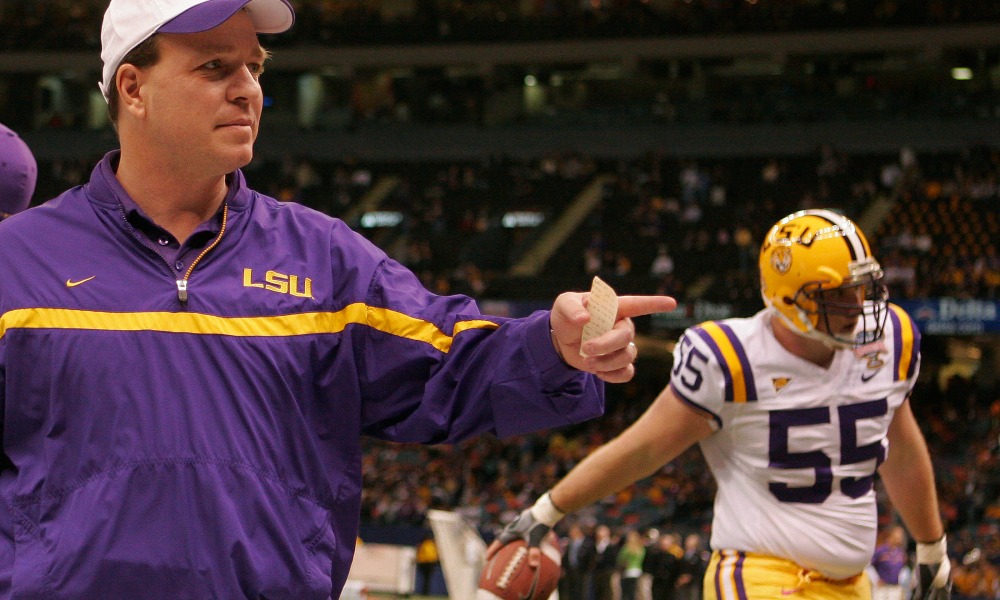 Nearly a month ago, Texas A&M head football coach Jimbo Fisher issued a statement on his involvement in the vacant LSU head coaching position following the firing of Ed Orgeron.
"I plan on being here and fulfilling my contract … I love everything about this place," Fisher said on Oct. 18.
With Texas A&M tailing off in the race for Southeastern Conference Western Division race, dropping a 29-19 road game Saturday against Ole Miss that left the Aggies into a tie for third place, Fisher was asked Monday about persistent rumors of him still being courted for the LSU opening.
"We're going to recruit an unbelievable class," Fisher said of a class that's ranked No. 3 nationally by 247Sports. "I'm the dumbest human being on God's earth to recruit all these guys to A&M so I can go across over there and go play against them. If I did that you ought to say I'm the dumbest human being. I don't want him being my coach."
In another recent development connected to LSU's search for a new head coach, Michigan State head coach Mel Tucker, a one-time assistant under Nick Saban at LSU, is reportedly close to signing an extension and receiving a raise to stay in East Lansing. He currently has the Spartans ranked eighth with a 9-1 record (6-1 in the Big 10) in his second season where he's 11-6 at the school and 16-13 overall as a head coach in three seasons.
Tucker, who signed a six-year contract at $5.5 million per season when he left Colorado for Michigan State, is reportedly close to agreeing to a new deal that would pay him $6.5-8 million dollars.
Fisher has reportedly been a candidate to fill the vacancy at LSU where he previously served as quarterbacks coach/offensive coordinator under both Saban and Les Miles between 2000-06.
His name surfaced as a possible successor when Miles was fired during the 2016 season, a job that eventually went to Orgeron who wound up leading the Tigers to the 2019 national championship. Since that juncture, he's gone 9-11 and was officially fired by athletic director Scott Woodward on Oct. 17.
Woodward hired Fisher away from Florida State, where he guided the Seminoles to the 2013 national championship, to become head coach at Texas A&M where he's currently in his fourth season. The Aggies (7-3, 4-3 in SEC play) are ranked No. 16 and finish the regular season Nov. 27 at LSU.
"I've told everybody that I'm staying here, and I've told everybody that I plan on being the coach at Texas A&M," Fisher said. "Everybody thinks all coaches lie. I know ya'll (media) don't believe us. That's why we don't trust ya'll, so we're even.
"We're going to recruit a heck of a class. We're going to have special things here. We're building special things. They're investing in the program. They're investing in everything we've got. We're building a culture. We're not where we want to be and that was the disappointing thing about Saturday for me. We didn't take a step in some of the things we should have. It wasn't because of want to but how to. I've got to do a better job of explaining to our players to get them to do it."
Fisher signed a new contract in September after leading A&M to a 10-1 record and second place in the SEC West. His contract doesn't contain a buyout in the event he leaves for another job.
That didn't appear to be the case in his latest public address on the matter.
"I want to be at A&M," Fisher said. "I plan on being at A&M. I ain't going nowhere. I don't want to be nowhere else. I love being right here. Is that clear enough?"