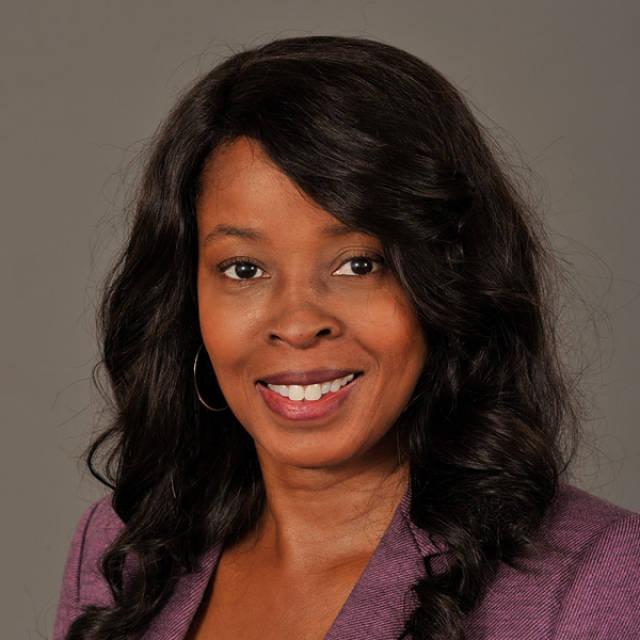 An attorney representing Sharon Lewis claims she was a victim of sexual misconduct while employed as LSU's associate athletic director for football recruiting and alumni relations.
Larry English, a New York-based attorney, told Talk Louisiana host Jim Engster that a male coach at LSU exposed his genitals to Lewis in 2013. English said the coach was recently rehired at LSU but declined to name him until the sexual misconduct claims are added to Lewis' lawsuit against the university.
English said Lewis reported the claims to LSU officials Verge Ausberry and Miriam Segar, but no actions were taken against the coach.
"We have separate individuals that Ms. Lewis spoke to this about in 2013 and it's documented," English told Engster, who is the president of Tiger Rag. "We are going to be amending our pleadings to add this information in."
LSU suspended Ausberry and Segar without pay in March 2021 following the release of the Husch Blackwell Report, an in-depth review that found the university failed to properly report and investigate allegations of sexual misconduct and domestic violence.
Ausberry was suspended for 30 days while Segar served a 21-day suspension. Both Ausberry and Segar continued to conduct business via email while suspended.
Tiger Rag has reached out to LSU officials for comment.
"Ms. Lewis reported this information to Miriam Segar and Verge Ausberry and nothing was done," English said. "Every individual who made positive statements in the Hush Blackwell Report has been purged at LSU over the last several months."
Lewis, who is no longer employed at LSU, filed a $50 million lawsuit against the school on Apr. 2021, claiming she was a victim of retaliation for reporting allegations that former LSU football coach Les Miles sexually harassed student workers. Claims that LSU officials violated the Racketeering Influenced and Corrupt Organizations (RICO) Act to cover up Title IX complaints were dismissed from the suit on Dec. 2.
Attorneys representing Lewis told Tiger Rag that she was fired without cause by LSU athletic director Scott Woodward on Jan 5.
"We are completely confident that if this case moves to trial, and we very much want to try this case, we will show that the termination of Sharon Lewis was simply a continuation of the retaliation that she has suffered at that university starting back in 2012 when she first reported Les Miles' egregious behavior towards student workers," English said.
Lewis has requested to testify before the Louisiana Senate Selection Committee on Women and Children in the school's ongoing Title IX litigation. She was asked to appear before the committee in Apr. 2021, but LSU barred all employees from answering questions regarding allegations that school officials mishandled sexual harassment and Title IX complaints.
English claims that Lewis was fired without cause via letter by LSU athletic director Scott Woodward on Jan 5.
Democratic state Sen. Regina Barrow of Baton Rouge, who chairs the Louisiana State Senate Select Committee on Women and Children, told Tiger Rag on Feb. 2 that Lewis will have the opportunity to testify.
The committee is comprised of seven members — Barrow, Heather Cloud (R-Ville Platte), Sharon Hewitt (R-Chalmette), Katrina Jackson (D-Monroe), Fred Mills (R-New Iberia), Beth Mizell (R-Franklinton) and Karen Carter Peterson (D-New Orleans).
"Ms. Lewis wants the right to sit in front of the state legislature under oath and tell her story," English said. "Her story matters in this case."
English said the sexual misconduct claims were not included in the initial lawsuit because of concerns surrounding Lewis' mental health.
" She had a mental breakdown in 2013," English said. "Victims have to come to terms. If you know anything about the victims of sexual violence or sexual harassment, coming to terms with the reality of what happened is a difficult journey."
On Jan. 18, Lewis was among 13 defendants that U.S. District Judge Wendy Vitter dropped from another Title IX lawsuit against LSU. A group of former students filed suit against LSU on April 26, 2021, claiming that school officials violated federal law by failing to properly respond to allegations of sexual assault and domestic violence against several LSU football players.
Lewis, who joined LSU's football recruiting office in 2002, was promoted to senior associate AD in Aug. 2020. She oversaw the football program's on-campus recruiting activities and oversaw the recruiting staff.
Lewis is also the president of LSU's National L Club Board of Directors. The L Club president is an elected position independent of the university's administration.
"We have to acknowledge that Ms. Lewis is taking on one of the most powerful institutions in the state of Louisiana," English said. "They have tremendous political power, they have tremendous financial power, so this is a daunting task. Ms. Lewis is battling over 25 lawyers being paid by the state of Louisiana whose sole job is to discredit her."