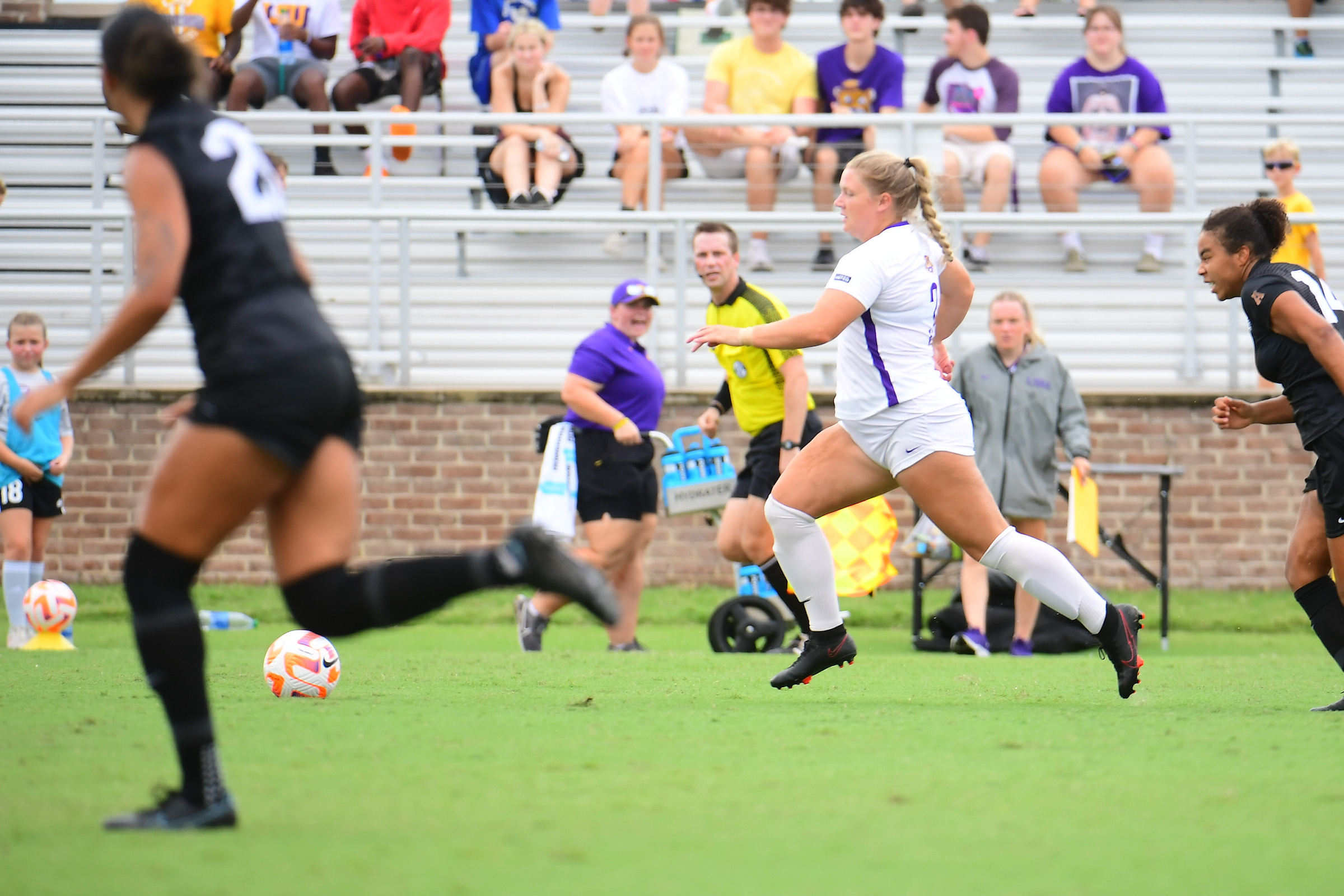 Mollee Baker's second career goal was enough to pull LSU's soccer team even just after halftime. But the Tigers weren't able to add to the momentum and settled for a 1-1 draw with Central Florida in Sunday's rainy home match at LSU Soccer Stadium.
The Tigers, who outshot the Knights 10-4 in the second half, kept up the offensive pressure late, but Baker's fourth shot of the game off a corner was saved by UCF's Caroline Delisle in the 81st minute.
LSU (1-0-1) had to hold off one final threat from UCF (1-0-1) when goalkeeper Mollee Swift saved a shot off a corner in the 86th minute.
The Tigers held a 14-10 overall advantage in shots and 7-5 edge in shots on goal. Both teams took six corners.
Swift totaled four saves and Delisle six, five of which came in the second half.
"What a game," LSU soccer coach Sian Hudson said in a news release from the team.
"The fans that came out today definitely had an entertaining game to watch for sure. I think UCF was the better team in the first half and created better moments. In terms of the second half response, we made a formation change and were able to get more players across their midfield block to deal with their dynamic movement."
UCF, which had three yellow cards compared to one for LSU, took a 1-0 lead in the first half on Katie Bradley's free kick from 25 yards out at the 30-minute mark.
Baker, a transfer from North Carolina, scored her first career goal in LSU's 5-0 opening win Thursday over Stephen F. Austin. She took a pass from Ida Hermannsditter, outraced a UCF defender and, two steps inside of the 18, unleashed a ground shot that caromed off a diving Delisle.
The ball ricocheted off Delisle's hand and against the left post and went into the goal for a 1-1 tie less than a minute into the second half.
"It was a huge response right after halftime to get a goal that quickly and it was an exciting, end-to-end match towards the end of the second half. Mollie Baker scored a huge goal and played well, while (Mollee) Swift deserves huge credit for her role as a sweeper keeper today," Hudson said. "Overall, we're very proud of the response in the second half. Every time we've come across adversity this season, we've stood up to the test and responded well."