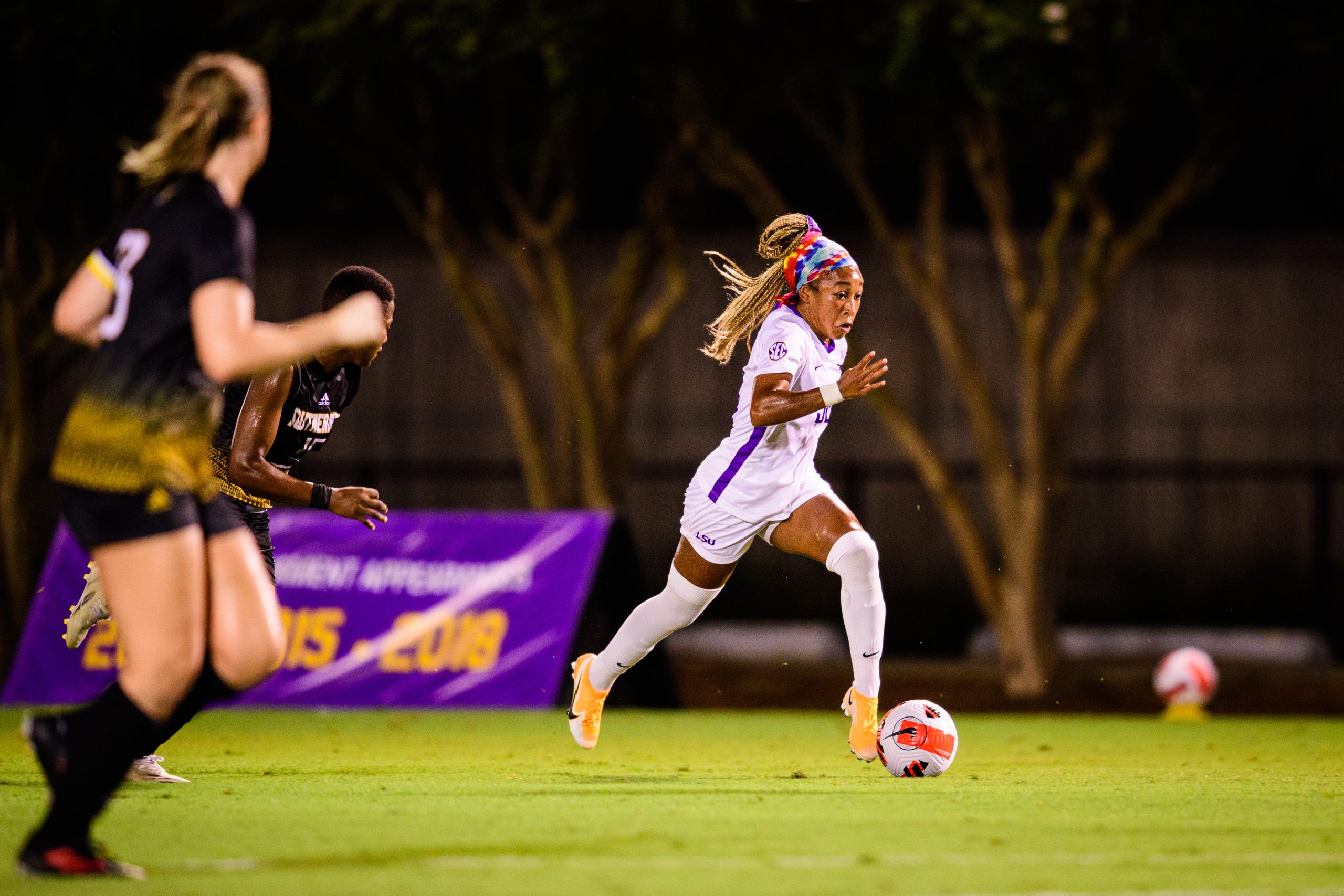 LSU's soccer team found out it can battle back from a two-goal deficit on the road.
The Tigers dug themselves out of a 2-0 hole in the first 14 minutes of Thursday's contest at Texas A&M with a goal from Rammie Noel and Ida Hermannsdottir for a 2-2 draw in Southeastern Conference play.
"I'm really pleased to have come back from being down 2-0 and to get a point on the road at Texas A&M," LSU soccer coach Sian Hudson said. "I am disappointed with the slow start and continuing to give teams the upper-hand and having to fight from behind. That's really the only disappointing thing to come out of the game for us tonight. This team has shown a response time and time again this season and we're going to bind together and fight for each other in moments of adversity."
LSU (8-2-3, 3-1-1 in SEC West) surrendered goals to Maile Hayes and Sydney Becerra at the 6 and 14-minute marks, respectively, but goalkeeper Mollee Swift held firm the remainder of the way and finished with two saves.
LSU began to rally in the 26th minute when Noel picked up her first goal of the season. Angelina Thoreson pushed the ball wide toward the box, crossed it across the mouth of the goal and found a hard-charging Noel on the back side for a one-timer into the left side of the net.
The Tigers tied the game in the 52nd minute when Hermannsdottir buried a penalty kick into the left corner of the goal past A&M's Kenna Caldwell, who finished with six saves.
LSU overcame a first half in which A&M held an 8-5 edge in shots taken with an 8-6 cushion and maintained a 8-4 lead in shots on goal.
The Tigers return home to host first-place Alabama (12-1-1, 5-0) at 1 p.m.