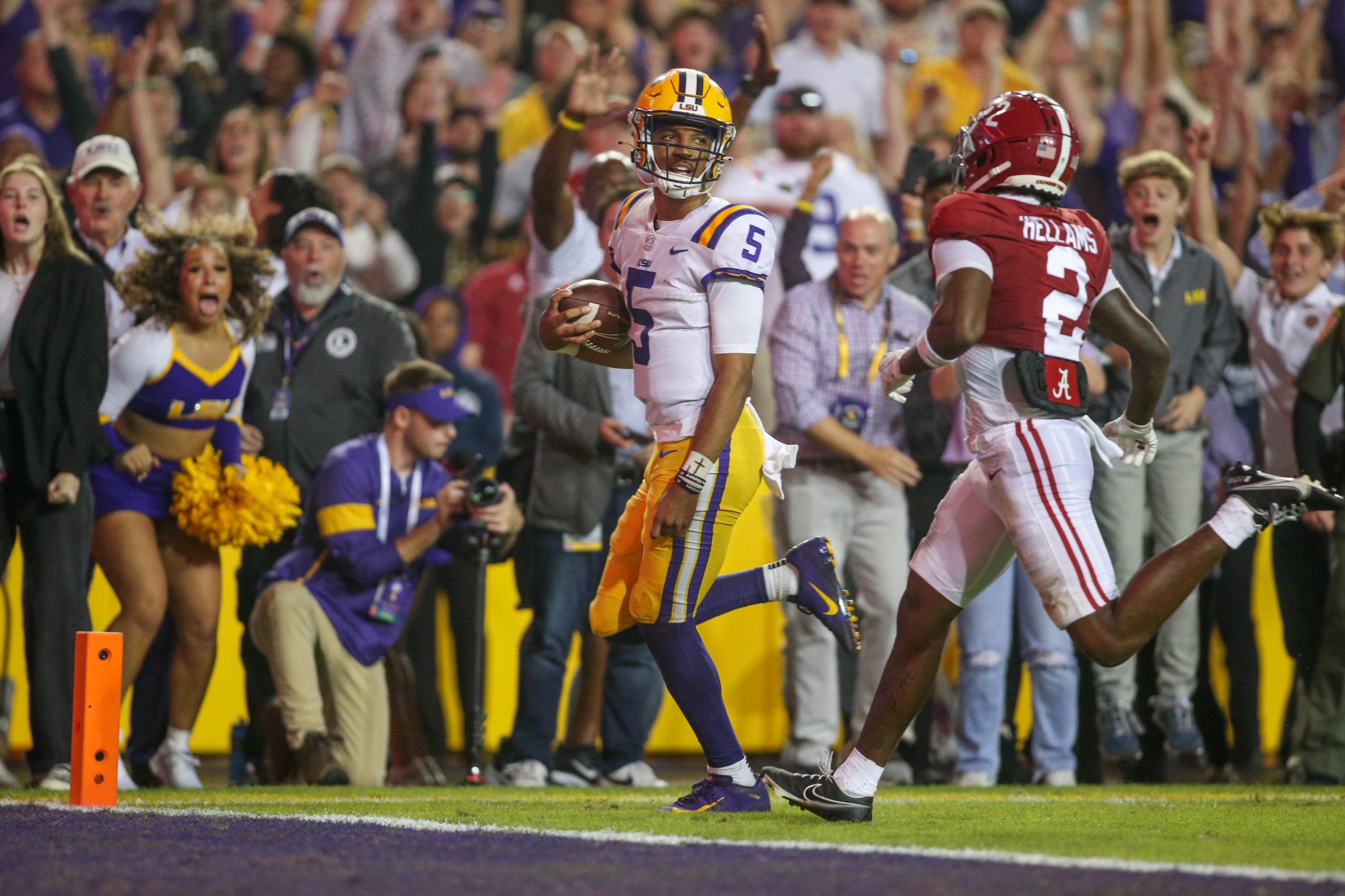 There certainly wasn't a warm, fuzzy feeling emanating from Tiger Stadium last April when LSU exited the field following its version of a spring game that had Tigers looking at the following:
* Nationally-ranked program;
* A 10-win team;
* Western Division champions of the Southeastern Conference;
* SEC Championship Game participant;
* Citrus Bowl winner;
LSU (10-4) was all that in 2022 under first-year coach Brian Kelly who took over a program under less than ideal conditions and made it relevant once again. Not circa 2019 gangbusters good yet, but he helped restore a sense of normalcy to the program that once again oozes expectations.
LSU, which peaked at No. 6 in the Associated Press Top 25, wound up No. 16 following a 63-7 victory over Purdue in the Citrus Bowl. A year after what happened to the Tigers in the Texas Bowl, the returning players from that team deserved an opportunity to beat their chests again and close the '22 season in such a manner.
There wasn't anything overtly striking about last year's team that would have led to you any of the aforementioned conclusions.
In four months, Kelly had put together a shiny-new staff with the exception of one holdover, offensive line coach Brad Davis.
Jayden Daniels had arrived on campus from Arizona State and was thrown into a four-man quarterback race with not a lot of superlatives flowing from the team's spring game.
There was a patchwork group of running backs that had welcomed back John Emery Jr. from a year-long suspension and thanks to the infusion of 12 transfer portal signees, the Tigers cobbled together an offensive line that created more questions than answers about that position's viability for the upcoming season.
The portal was also a saving grace in helping Kelly address glaring needs in the secondary, especially at cornerback. It also ended up providing stability at punter in Notre Dame transfer Jay Bramblett.
Fast-forward five months to the start of the regular season against Florida State in the Superdome and an inauspicious start for LSU which suffered mightily on special teams in a 24-23 setback. The Tigers had both a field goal and extra point blocked, the latter coming on the final play that could have forced overtime.
A four-game winning streak did little to instill confidence amongst an ardent fan base that LSU was truly headed toward the high-rent district of college football, especially after Tennessee tore through the Tigers 40-13 in Tiger Stadium.
Then Daniels took his turn affixing his name to the school's record book and suddenly the Tigers began to take flight. He put together back-to-back games where he accounted for six touchdowns in a 45-35 win over Florida and 45-20 over then unbeaten Ole Miss.
The promise Daniels had shown in flashes at Arizona State began to come to the forefront under Kelly and a competent offensive staff under coordinator Mike Denbrock and quarterbacks coach Joe Sloan.
Daniels' play against Ole Miss was a work of art with 394 total yards, and with the play of an emerging defense led by freshman Harold Perkins Jr., who wasn't part of the team's spring practice, LSU went from unranked to No. 15 nationally. Daniels was a driving force in his team's 32-31 win over then sixth-ranked Alabama, scoring on a 25-yard touchdown run on his team's first offensive play in overtime and then flipping a two-point pass to freshman tight end Mason Taylor to send a sell-out crowd into delirium.
LSU extended its winning streak to a season-high five games against UAB (41-10) before an injury to Daniels thwarted the Tigers in a 38-23 loss at Texas A&M. He was once again injured in the first half of the SEC Championship Game against Georgia, but it wouldn't have mattered in a 50-30 loss against a superior opponent that went on to repeat as national champions.
Daniels was one of two quarterbacks nationally to pass for 2,500-plus (2,913) yards and rush for 800-plus (885) yards. His 885 rushing yards and 11 TDs were the most by an LSU quarterback and his 3,798 total yards were the second highest behind Joe Burrow's school record of 6,039.
With LSU two practices into its spring training, Kelly will do so with greater stability from 36 letter winners and 26 players that started at least one game.
LSU has a stable of running backs returning behind an offensive line that has four of five starters back, including sophomore tackles Will Campbell and Emery Jones Jr. The wide receiver group is once again stacked, led by junior Malik Nabers with 72 catches for 1,117 yards – both which rank among the school's top 10 efforts – and three TDs. He was also the MVP of the Citrus Bowl.
Junior Greg Penn III is the team's leading returning tackler (78 stops) and Perkins (72 stops, 13 TFLs, 7 ½ sacks) promises to be even better with a full season to his credit.
LSU, though, will be without several proven difference makers such as Maason Smith, Mason Taylor, Armoni Goodwin, Charles Taylor and Mekhi Wingo among a group of nine players, only adding intrigue to the kind of team Kelly will field in 2023.