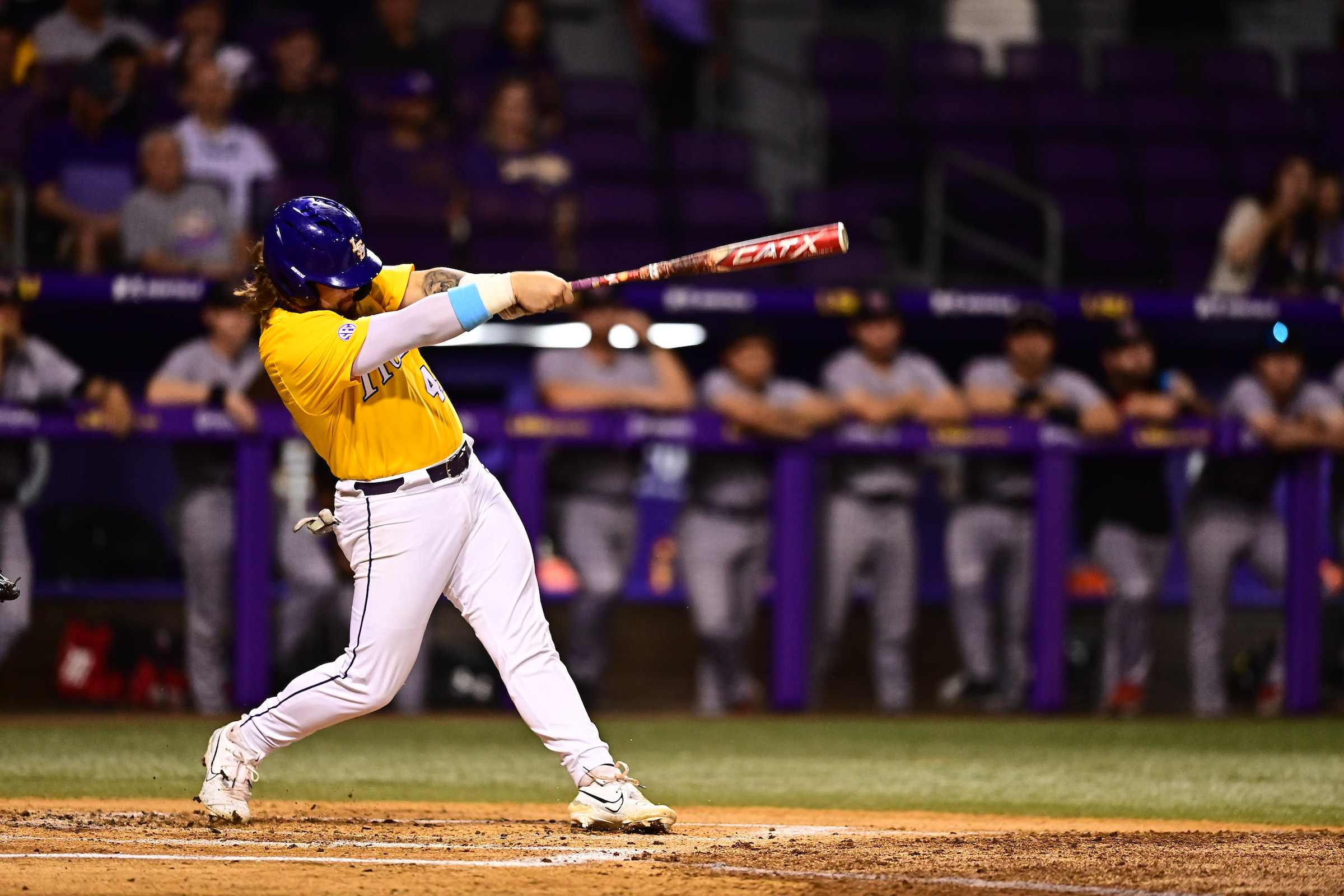 LSU sophomore third baseman Tommy White was named SEC Player of the Week on Monday by the league office.
White batted .474 (9-for-19) in LSU's four games last week and helped lead the Tigers to an SEC series victory at No. 11 Texas A&M. He collected one double, one homer, 11 RBI and seven runs in the Tigers' four games versus New Orleans and Texas A&M, and he extended his current hitting streak to 14 games.
In LSU's series victory at Texas A&M, White hit .500 (7-for-14) with one double, seven RBI and four runs. His two-out, bases-loaded two-run single in the fourth inning of Game 2 sparked a six-run rally that allowed the Tigers to erase a 4-0 deficit and go on to post a 12-7 win.
White, a product of St. Pete Beach, Fla., is now hitting .419 on the year with a team-high 34 RBI.