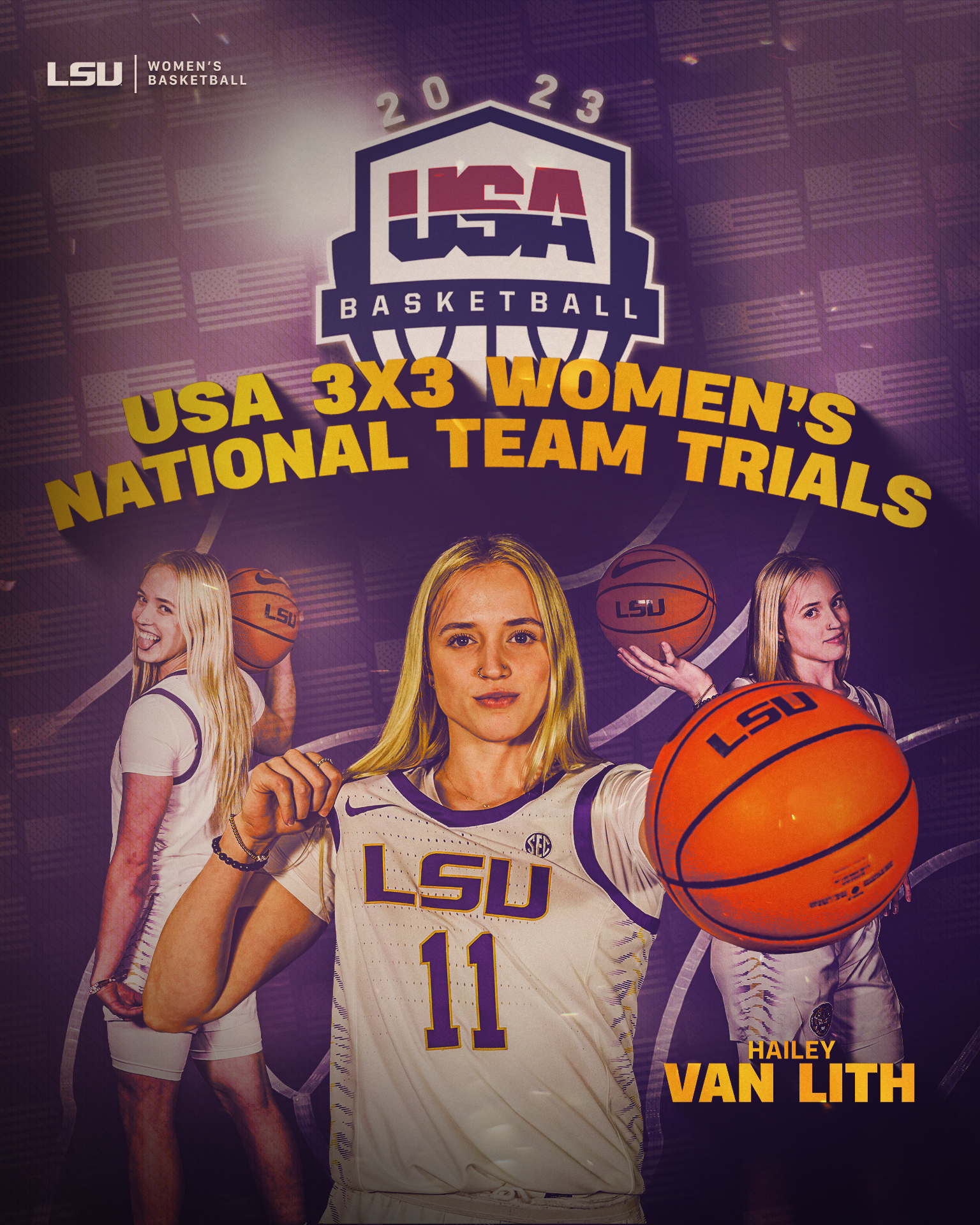 COLORADO SPRINGS, Colo. – Recent LSU women's basketball signee Hailey Van Lith was selected to participate in the 2023 USA 3×3 women's national trials Friday at Colorado College.
Van Lith, the nation's No. 2 player in the NCAA transfer portal, recently signed with LSU after spending three years at Louisville.
She was named the Most Outstanding Player of the Wichita Regional en route to an appearance in the 2022 Final Four and concluded her career at Louisville with averages of 15.4 points, 4.4 rebounds and 2.5 assists.
Van Lith shot 42% from the field, 33.7% from 3-point range and wound up as the program's 12th leading scorer with 1,553 points. She has two years of eligibility remaining.
Van Lith was on the USA 3×3 team that competed in the 2022 FIBA World Cup and was named MVP of the 3×3 U18 team that won gold at the 2019 FIBA Championships.