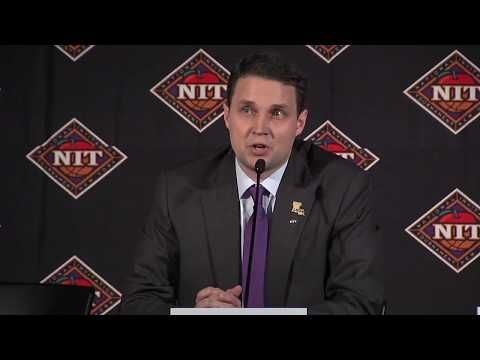 It's time to get to know a little something about your new Tiger Rag editor.

He spent the past 11 seasons covering the Ragin' Cajuns 60 or so miles west across I-10, where the fine folks there prefer to be called Louisiana or UL and which the fine folks at LSU like to call Louisiana-Lafayette or ULL. We could fill the whole magazine with stories about the name game but will spare you the pain.

Truth be told, Baton Rouge, there are plenty of really good people over yonder – and they deserve to be looked at better than the redheaded stepchildren all too many in these parts portray them to be.
But we're not here to scold. At least not today.

He covered all four seasons of the Billy Napier era, before Napier – who kept turning down opportunities to go elsewhere in the SEC, Mississippi State and South Carolina among them – bolted for Florida. The former Nick Saban assistant at Alabama might have been the perfect person to succeed Ed Orgeron at LSU, no offense Brian Kelly, but the idea of the Cajuns coach taking over the Tigers was too much for some to bear.

Never mind that Napier left behind a nationally ranked program, No. 16 after going 13-1 in 2021, during a season in which no other Louisiana school finished in the Top 25.

But we're not here to ruffle feathers. At least not today.

He also covered all seven seasons of the Mark Hudspeth era, which started with four straight 9-4 seasons and four consecutive New Orleans Bowls wins – and ended with a firing following recruited-related NCAA rules violations and other program missteps.

Sound familiar anyone? Fine, not today.

He got a reminder as to just how little love there is between LSU and those pesky Cajuns when Will Wade's and Bob Marlin's basketball clubs went at it in their first-round 2018 NIT meeting at the PMAC.

Marlin started it, you may recall, when, feeling the Cajuns should have hosted, said, "Our RPI is much better, our record is much better, we feel like our gym's better. … We've got the second-best record in the entire tournament out of 32 teams, but it is what it is. … There's a lot of the old-school guys on that committee that just think LSU's better than we are. They haven't seen our facilities or looked at the finer print about our team."

Marlin wasn't done.

"But we're excited to play a short trip, and I think LSU will be excited to play," he continued. "Sometimes, a team that tied for ninth in their league isn't interested in playing. But they haven't been very good for a couple of years, so the NIT is a big step for them."

Wade and the Tigers took notice.

Wade called a timeout with just 12.4 seconds left in LSU's 84-76 win, and later said, "Well, since they don't get to play us very often, I thought they should sit there and enjoy the opportunity to play us."

Marlin went after Wade for a moment before turning around, and there was plenty of pointing and name-calling. Marlin then ignored Wade in the postgame handshake line, and there was more of the same.
Afterward, Wade went on a memorable, rambling rant in which everything from college basketball's Nitty Gritty Sheet to the value of Quad 1 wins was invoked.

"By the way," Wade added, "we play in an arena. Not a gym."

Four years later, Wade is out of a job after being fired amid allegations of recruiting-related rules violations and Marlin is preparing for his 13th seasons in charge of the Cajuns.

Fun, fun.

He was born in Buffalo, where two things dominate water-cooler conversation – sports and the weather. He knew he'd make a lousy weatherman – no one wants to hear "Snow is in the forecast" every day of winter – so the seeds of a sports writing career were planted.

He moved to Memphis with family the day Elvis died, which is fodder for another column. But he watched his new eighth grade and high school buddies live and die with Memphis State basketball, and still appreciates their joy and feels their pain as Ray, Jim, John and Greg do the same with their beloved Tigers to this day.

He graduated from the University of Missouri School of Journalism, which is why he's going with "He" instead of I in this column. Never make the story about yourself, they taught in Mizzou J-School.

Times have changed. These days we type stories on lapstops, not typewriters. Back then phones dialed in a circle and were used to make calls, not take pictures and shoot video. Mizzou was in the Big Eight, and the notion of an SEC invitation coming someday seemed preposterous since Columbia, Missouri, is no more Southern than a Buffalo blizzard.

He watched his roommate in the frat house put on makeup in front of the mirror one morning before leaving for his morning television sports spot, then decided for certain ink was in his veins and newspapers were the way to go. Little did he know Google and the internet would be a thing.

He worked in Amarillo, Texas, covering West Texas State basketball and a little Eastern New Mexico for his first job out of college.

He used couplers to send stories about high school football games from the Radio Shack Trash 80 Model 100 through the payphone at the 7-Eleven back to the office in Florida, then spent the last five seasons of a decade-plus stay in that state covering the NHL's Tampa Bay Lightning, a wild and wacky bunch whose front office was led by Hockey Hall-of-Fame brothers Phil Esposito and Tony Esposito.

He covered NASCAR races from Daytona to Talladega, Charlotte, Indianapolis Motor Speedway and beyond for a season.

He chronicled the NBA's Utah Jazz for more than a decade, traveling full-time and watching John Stockton and Karl Malone run the pick-and-roll to perfection during even the final four seasons of their many days in Salt Lake City.

He enjoyed seeing late play-by-play man "Hot Rod" Hundley hold court from the spot at the bar at Pat O'Brien's he never really relinquished, even after the Jazz left New Orleans for Utah.

He sat courtside as the late Jerry Sloan commanded Stockton and Malone to "Run it again" when a play didn't work, listened to Sloan berate a ref or two for the final 12 seasons before he resigned and laughed when Sloan would call a timeout and pull a rookie from the floor because his shirt wasn't tucked in.

He had the most satisfying experience of his career sitting at center ice covering hockey at the 2002 Winter Olympics.

He's had the chance to tell stories of triumph and tragedy, tenacity and transgression, warranted winners and loveable losers.

Mostly, though, he's had a blast along the way, enjoying what's become lifelong friendships with beat writers, columnists, talk-radio hosts, TV reporters and even editors from Missouri to Texas, Florida, Utah and Louisiana.

Now he's hoping to have some fun writing about LSU as editor of Tiger Rag, and I – sorry, Mizzou J-School – hope you enjoy the ride. So please don't worry about what I call the school from Lafayette. But do feel free to call me lucky.