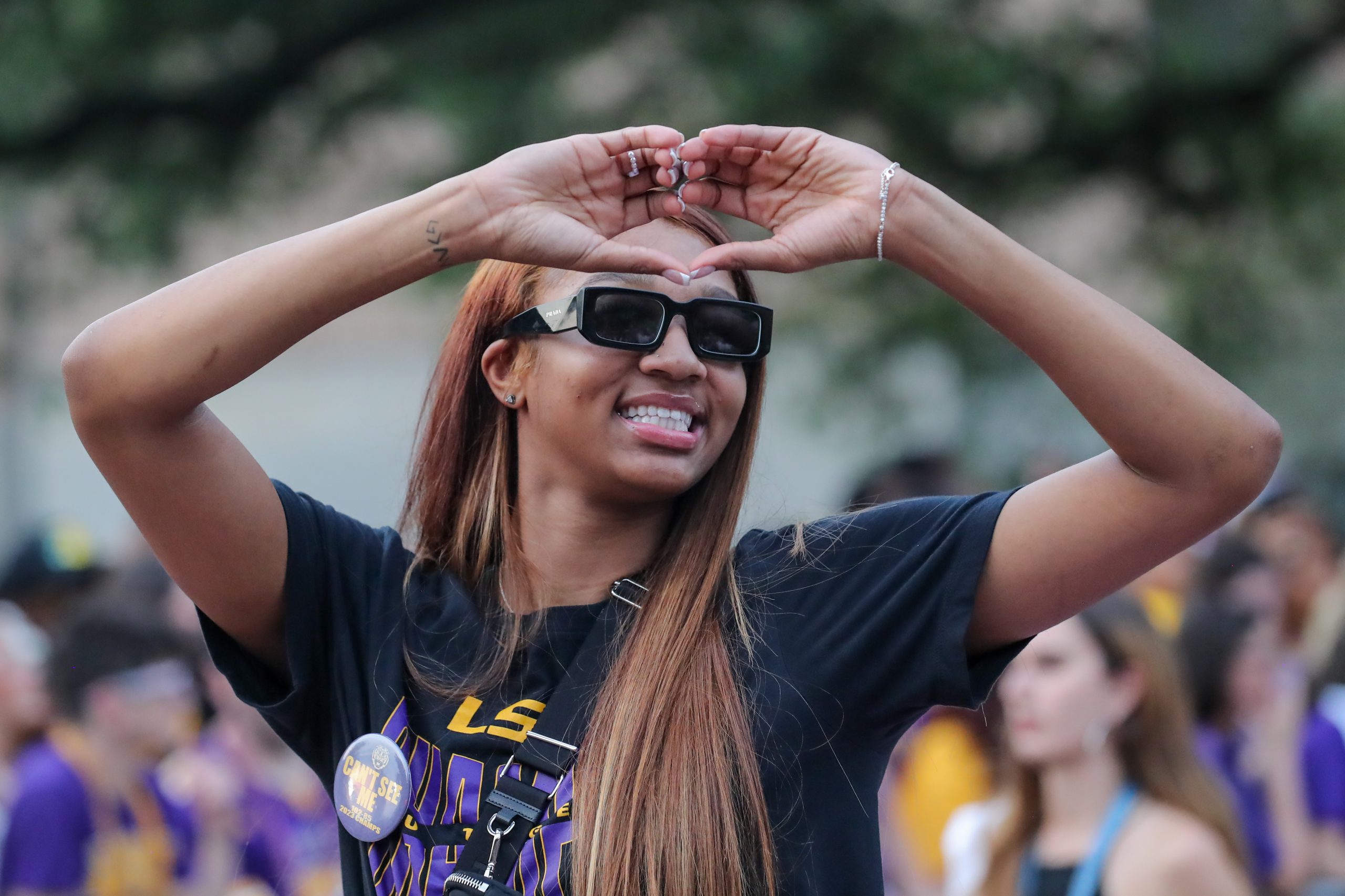 To the victor go the spoils and in the case of the LSU women's basketball team, a visit to the White House in Washington, D.C.
The Tigers captured the school's first national championship on Sunday with a 102-85 victory over Iowa at Dallas' American Airlines Center.
It's been customary that only the winning teams from the Super Bowl, NBA Finals and World Series visit the White House following an invitation from the sitting President. That experience has also been extended to collegiate teams as well and the LSU women's basketball team will follow in that tradition.
School spokesman Michael Bonnette confirmed to The Associated Press on Thursday that the Tigers, along with the UConn men's team, had accepted the invitation of President Joe Biden and will visit the White House at a later date.
Although LSU coach Kim Mulkey hasn't commented on the subject, first team All-America forward and NCAA title game Most Outstanding Player Angel Reese, suggested during an appearance on the I Am Athlete podcast the Tigers should celebrate their accomplishment with former President Barack Obama and former first lady Michelle Obama.
Reese's proposal was in response to current first lady Jill Biden's comments Monday after LSU's victory. The first lady congratulated both teams but suggested that because of their "sportsmanship", both the Tigers and Iowa should be invited to the White House.
The White House later clarified that only LSU was being invited along with UConn, which has sophomore guard Jordan Hawkins, a cousin of Reese, on its team.
President Biden also tweeted that only the two NCAA champions would be his guests at the White House for a visit.
Vanessa Valdivia, a spokesperson for Jill Biden, said her recommendation of inviting Iowa was meant as no disrespect to LSU and was attempting to applaud the national championship game for all athletes. The game featured the most combined most scored in a national championship game and drew a record 9.9 million viewers.