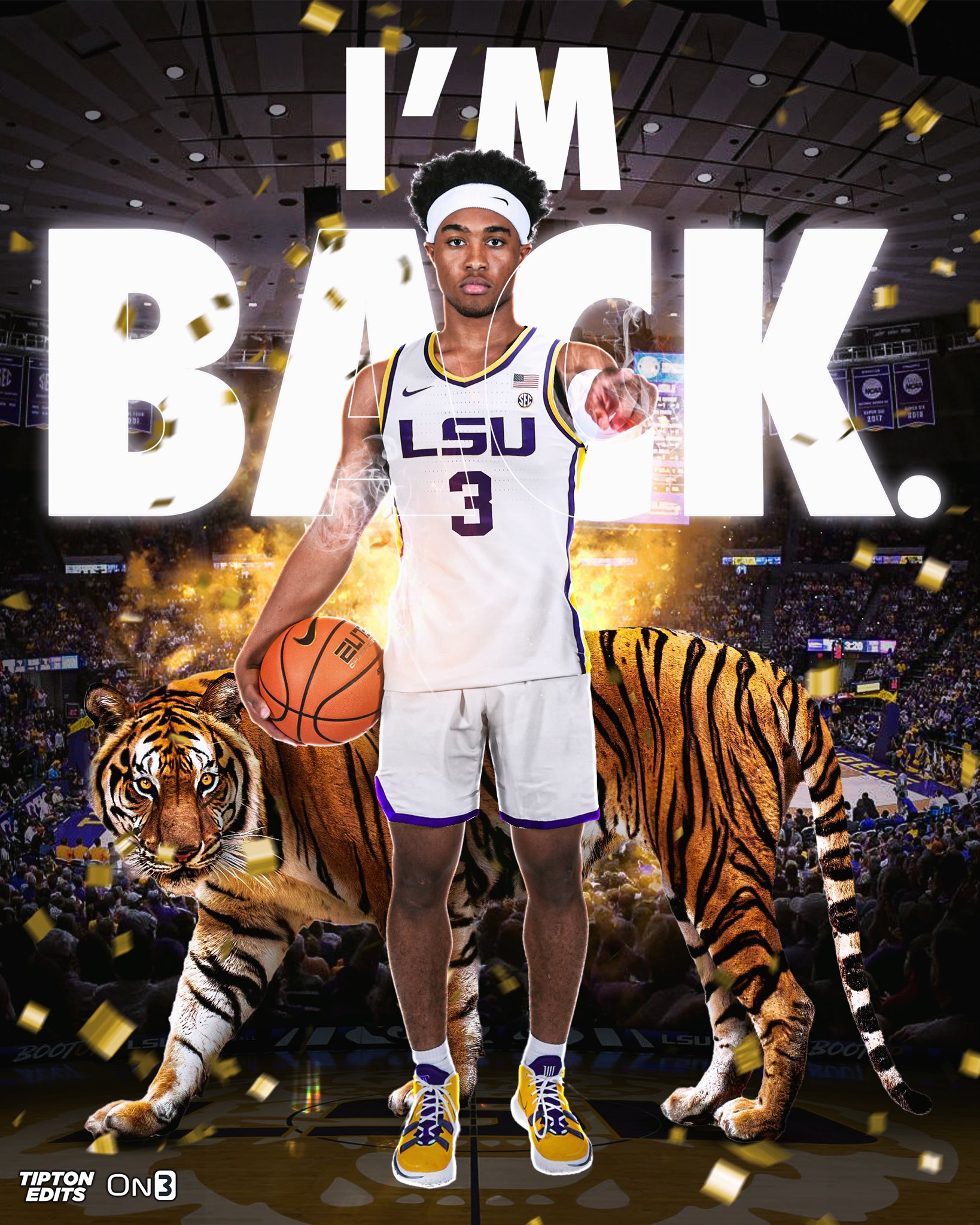 Not even two years away at Tulane has changed Jalen Cook's perspective of LSU.
It's the program he began his career with and the one he plans to finish his career.
Cook, who spent his first season at LSU under then coach Will Wade, has decided to transfer back to LSU and coach Matt McMahon. He spent the past two years at Tulane where he developed into one of the top guards in the American Athletic Conference.
Cook joins another former local standout, Jordan Wright of The Dunham School, in announcing their plans to transfer to LSU. Wright spent the past four years of his career at Vanderbilt.
"I picked LSU because going into my last year, I wanted to be at a school where they had the resources to get me to the next level and elevate my game and become not just a better player but person," Cook told On3Sports. "Coach (Matt) McMahon is a great coach and has produced big time guards and I love how he let them play with freedom and run the team.
"LSU has a great culture and coaching staff that is bought in," Cook added. "LSU is home for me and is my favorite school and there is no other place I'd rather play for my last year in college. Bringing a national championship back home is a goal I set as a kid."
The 6-foot, 205-pound Cook, the state's Gatorade Player of the Year after averaging 29.5 his senior year, signed with Wade and spent his first season averaging 3.1 points and 7.5 minutes per game for the Tigers. He played in 20 games, shooting 46% from the field, 44.3% from 3-point range and had a high game of 11 points against Georgia.
Cook, a former four-star recruit and nation's No. 123 overall recruit, opted to transfer to Tulane where he flourished under coach Ron Hunter and became a first-team selection to this year's All-AAC team. The Green Wave went 20-11 overall and 12-6 in conference play.
Cook averaged 19.9 points, 4.5 assists and 2.9 rebounds for the Green Wave. He scored in double-figures in all but two of his team's games and had 16 games with 20-plus points that included a high of 30 points against South Florida and Wichita State.
During his two seasons in New Orleans, Cook scored 949 points for an average of 19.0 points a game with an average of 4.4 assists to go along with 84 steals. In 34 minutes a game, he shot 44.2% from the field, 36.6% from 3-point range and was an 82% free-throw shooter.
Cook helped Walker to its first Class 5A state championship as a sophomore in 2018 and wound up with more than 3,200 career points.