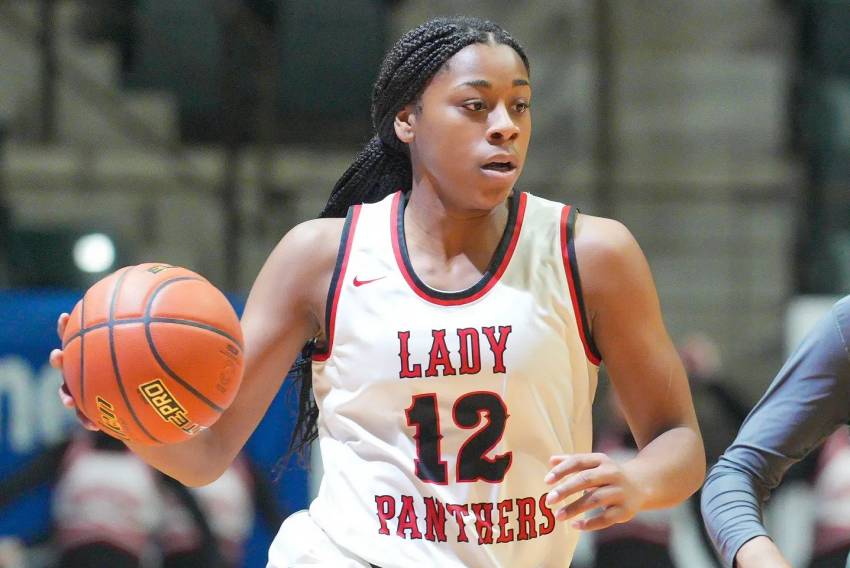 The nation's top-ranked prospect in Class of 2023 Mikayah Williams of Parkway High in Bossier City is also a finalist to be the nation's No. 1 player after this season.
The 6-foot-1 Williams was named Tuesday as one of five finalists for prestigious Naismith High School Player of the Year.
Williams led Parkway to a 22-1 record and a bye in the first round of the Division I non-select state playoffs.
"Mikaylah is an incredibly special student-athlete," LSU coach Kim Mulkey said. "Being from North Louisiana, Mikaylah chose to stay home and compete for championships as a Tiger. Her immense talent, combined with her unmatched work ethic sets her apart – making her the top player in the country. LSU fans you are in for a treat."
Williams won the 2021-22 Louisiana Gatorade Player of the Year. She averaged 22.8 points, 8.0 rebounds and 3.7 assists in leading Parkway to a 34-3 record and Class 5A state runner-up finish.
Williams was a finalist for last year for the Naismith High School Girls Basketball Player of the Year.
Williams headlines LSU's top-rated, four-member signing class that includes center Aalyah Del Roasario and guard Angelica Velez of The Webb School in Bell Buckle, Tennessee and guard Janae Kent from Oak Forrest, Illinois.